Teaching ag — one chick at a time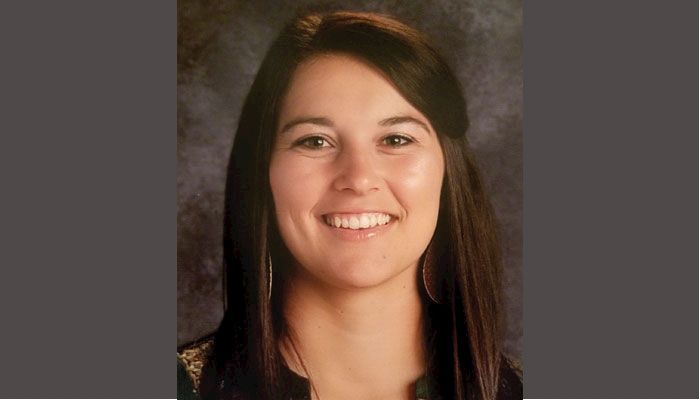 Award-winning Iowa teacher incorporates lessons about food and farming throughout her curriculum
Tara Norman wants her students to understand the importance of agriculture in their lives. They hatch chicks in the classroom and learn where their food comes from.
The third grade teacher from Clarke Community Elementary School in Osceola is the latest winner of the Iowa Excellence in Teaching about Agriculture Award presented by the Iowa Agriculture Literacy Foundation. She was presented with the honor at a ceremony in West Des Moines last December.
"I try to integrate ag as much as I can," says Norman. "Ag is everything in our world, and this is a huge opportunity to teach these kids."
With a bit of creativity, she is able to incorporate agriculture into Iowa's social studies, reading, writing, math and science curriculum standards.
Norman is in her third year of teaching. She realized there was a gap in ag knowledge in her first year when her students thought bacon came from cows.
"I just couldn't let that go," she says.
Life in rural Iowa isn't what some imagine. Only one of Norm­an's 20 ethnically and economically diverse students lives on a working farm. Three or four have grandparents who farm. A couple have parents who work for hog operations.
Most don't know the difference between a corn plant and a soybean plant, and some are unfamiliar with meat and how it is raised.
But little of that matters when they see a chick peck its way out of its shell.
Norman's classroom includes an incubator, where chicks hatch in 21 days. During that time, students research breeds of chickens as well as their care needs. They compare their lifecycle to other animals. They candle the eggs and see the heartbeat of the chick within.
They read about chickens. They write a "chick book." They use math skills to calculate the incubator's temperature and the days left till hatching and graph progress. They study how agriculture has changed through history.
Once the chicks have hatched, they spend three weeks in a brooder box in the classroom, with students taking charge of care and feeding. They write a "day in the life of a chick" paper and produce videos shared throughout the school and community.
"Our chick cam is contagious," says Norman. "Everyone gets excited waiting for the hatching." She says she once had an out-of-breath kindergarten student unexpectedly burst into the classroom. "He said he was supposed to be in the bathroom, but he just couldn't stand it. He had to come check on the chicks."
Students maintain a bulletin board outside the classroom for all things chicken and do a daily broadcast on the school's website.
And every move is tied to the curriculum standards.
It's a great deal of work and effort outside of the classroom for Norman, but for her, it is worth it. All she really ever wanted to do was teach ag.
A graduate of Clarke Community Schools, Norman received her Associate of Arts degree from Southwestern Community College in Creston, then finished her teaching degree at Northwest Missouri State University in Maryville.
Strong family ties ("My extended family pretty much makes up the town of Van Wert."), a boyfriend who enjoys the outdoors as much as she does ("Something this generation doesn't get enough of."), and her cow/calf operation ("Raising calves is way easier than teaching.") defined her geographic limitations, yet she knew the high school vocational ag teacher for the district was set to stay for some time. So when a spot at the elementary level came up, she seized it, and soon realized it was a gift.
"Kids this age enjoy learning, and that creates the opportunity to make a lot of impact," says Norman.
Along with the chick project, students learn about what comes from a farm and what comes from a store and identify where their school supplies originate. ("Kids love it when they find out there are cow hooves in their glue.").
Norman also supervises an Ag Club for students in grades 3 through 6.
"It's fun because we don't have to worry about meeting curriculum standards," says Norman. "It's more for fun." The first year the 36 allotted slots filled immediately. Another 40 kids were on a waiting list. They have explored soil layers, animal ID and animal care and handling based on the work of renowned farm animal handling expert Temple Grandin. One project used recyclable materials such as cardboard and sticks to create model animal handling facilities.
Norman will use the $500 grant awarded with her new honor to transform a shed at the edge of school property into a chicken coup, an extended home for the third grade chicks, with the Ag Club taking on daily care.
Ultimately, she would like to use the manure from the coop to fertilize a greenhouse, growing vegetables for the school cafeteria.
But for now, she will tackle ag education one unit and one student at a time.
"It is possible to teach ag and teach standards at the same time. There is a huge opportunity to integrate it into every subject," says Norman. "I not only get to see the kids' faces light up when they see a chick's heartbeat in the egg, I go to sleep at night knowing 20 kids have been exposed to agriculture. If nothing else, I know they have had something living in their hands."
Queck-Matzie is a freelance writer from Greenfield.
Want more news on this topic? Farm Bureau members may subscribe for a free email news service, featuring the farm and rural topics that interest them most!