Tasty turkey, easy meals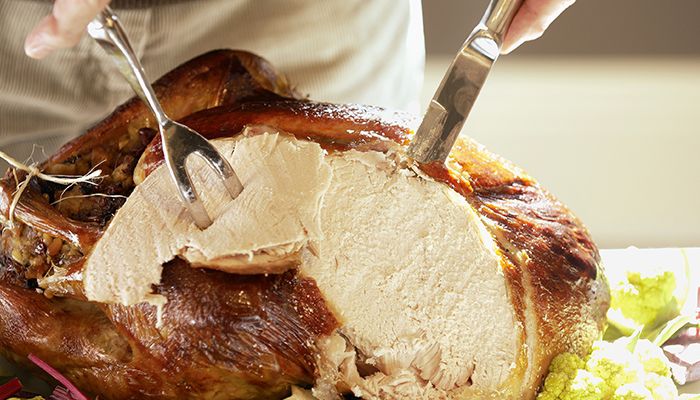 Turkey isn't just for the holidays. It's a lean, nutrient-packed protein that you can eat every day. That's the message of a new cookbook from the Iowa Turkey Federation (ITF).
Everyday Turkey was released earlier this year and is available through ITF.
"This book reflects who we are and how we cook," says Gretta Irwin, ITF executive director and home economist.
Recipes utilize cooking methods ranging from the grill to the crockpot to the skillet and not only highlight the healthfulness of turkey but offer ways to incorporate vegetables and other healthy ingredients into the recipe.
"Our goal is to help you eat healthier and to make incorporating turkey into your everyday cooking easier," says Irwin.
The book includes more than 60 recipes for using high protein, low calorie turkey. Laid out in cooking life stages, there are chapters for various ages and life situations. Each featured cook prepared and photographed their own recipes.
"Hopefully readers will connect with their lifestyle," says Irwin.
Irwin says her favorite cookbook recipes are the Mini Turkey Empanadas that can be made ahead and frozen, and the Mexican Lasagna that is easily customized. She also likes the Easy as Pie Turkey Pot Pie, a family favorite, as it can be made for a group or in individualized portions and is a great use for post-holiday turkey leftovers.
"Simple nights at home or a big gathering are made even better with turkey," says Irwin. "We make the recipes in this cookbook frequently. They are some of our favorites, and we want them to be yours, too."
Iowa turkey farmers raise around 12 million birds each year, ranking seventh in the nation for turkey production.
To order a free copy of Everyday Turkey, go to the Everyday Turkey link under the "In The Kitchen" tab on www.iowaturkey.org, where you will also find a sampling of cookbook recipes.

Return to The Iowa Dish