Soups on!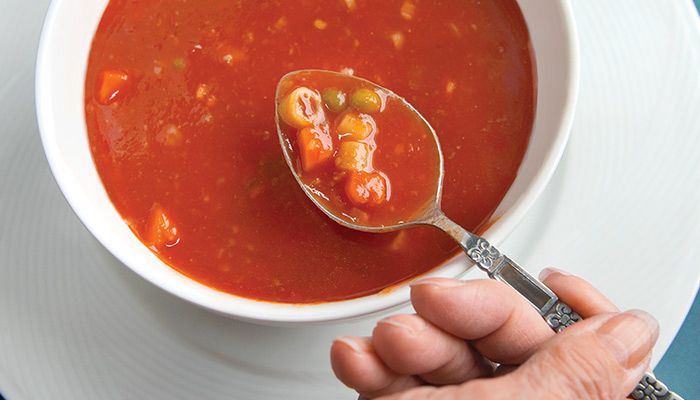 Ask any of Ruth Menefee's offspring, and they will tell you just the thought of her vegetable soup conjures up warm and fuzzy memories.
Growing up south of Fontanelle, family meals, community and church dinners and farm labor feedings were part of life. And most often included soup.
"She would give it to family, friends, neighbors, just for the pleasure of knowing they enjoyed it," says Bill Menefee of Atlantic. Her kids often joked it was so good they should sell it.
But it wasn't until Ruth's death in 2009 that the idea began to take hold. "I was on my way back to Fontanelle from Atlantic to gather with everyone else when it hit me," Bill tells. "When I got there I just said, 'I'm taking Mom's soup further. You're either in or you're out.'" By the end of the day, Bill and his four siblings — Bob Menefee of Hartland, Wisconsin; Mardi Jacobson of Overland Park, Kansas; Marcia Purdy of Boone; and Marilyn Ford of Odessa, Missouri — were off on a new venture.
Avondale's Best Vegetable Soup, named after the rural community they called home, was born.
"There really never was an actual recipe, just the same basic ingredients," says Bill. Ruth used mainly fresh...
Members Only Content
Join Iowa Farm Bureau or login to view all members only content and receive other member benefits.