Remembering Iowa at war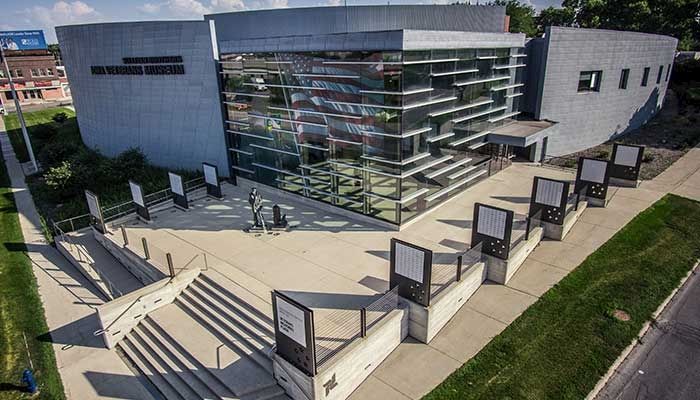 As Memorial Day approaches, everyone should take a moment to pay tribute to the men and women who have died while serving in the Armed Forces of the United States.

There is actually a long history of Iowa citizens serving in the military. For example, a combined total of nearly 192,000 Iowans participated in the Civil War and World War I, but more than 16,600 paid the ultimate sacrifice and never returned home.

World War II also resulted in the death of 8,398 individuals out of the 262,638 Iowans that served. Even though stories of the Allied victory are well documented, it is especially appropriate (and timely) to highlight the history of World War II, as December 7, 2016, marks the 75th anniversary of the Japanese attack on Pearl Harbor and the entry of the United States into the war.

So while there are many places around Iowa where you can find military-related tributes, here is a brief look at three attractions offering different perspectives on the roles of Iowans during World War II:

Sullivan Brothers Iowa Veterans Museum...
Members Only Content
Join Iowa Farm Bureau or login to view all members only content and receive other member benefits.