Register to win Polaris utility vehicle at FB Park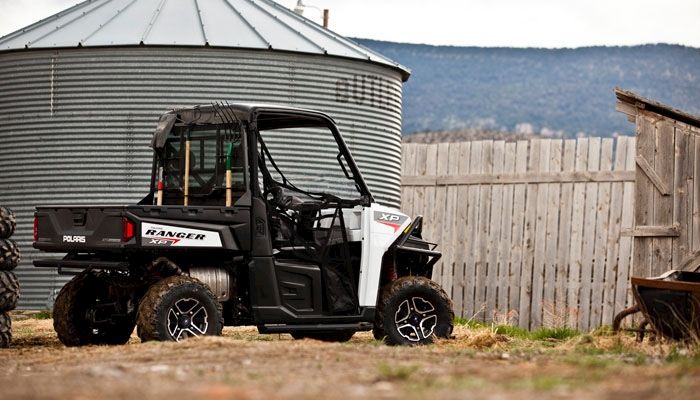 One lucky Farm Bureau member will win a Polaris Ranger 4X4 full-size UTV at this year's state fair. Be sure to sign up in Farm Bureau Park for a chance to win this prize offered by Van Wall Powersports, Polaris and Iowa Farm Bureau.
While in the park, check out new Polaris offroad vehicles that qualify for exclusive savings from Polaris for Farm Bureau members.
All full-size Ranger, RZR and BRUTUS utility vehicles qualify for $300 savings while all full-size Sportsman ATVs and ACE vehicles qualify for $200 savings.
Polaris benefit stackable
This member benefit is "stackable," meaning it can be combined with all other Polaris discounts, promotions, rebates or offers. Polaris representatives will be available to answer your questions throughout the fair. In order to claim the Polaris discount, you are required to have a minimum 30-day Farm Bureau membership and download a member verification certificate from www.fbverify.com/polaris. Polaris requires customers to present this certificate to the dealer prior to delivery to qualify for the savings.