Recipe: Pork chop on a stick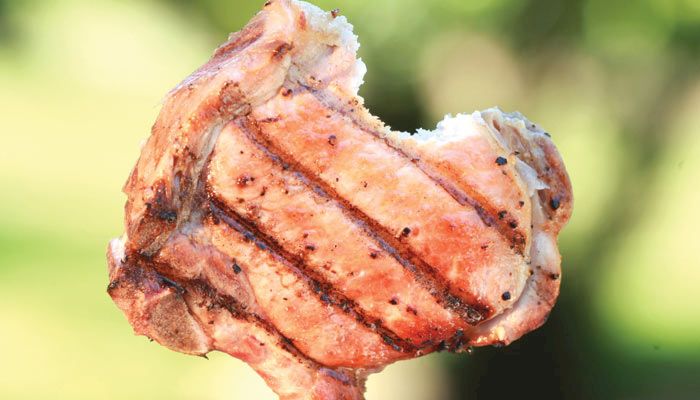 4 ribeye pork chops
1 quart water
1/4 cup salt
1 tablespoon minced garlic
1 teaspoon black pepper
Instructions:
1. Trim the pork chops to create a handle (the "stick"), and place in a resealable bag.
2. In a medium bowl, combine the water, salt, garlic and pepper, and pour into the bag of chops; seal bag and refrigerate for 2 hours.
3. Pre-heat grill to medium-high heat.
4. Place the chops on the grill and sear, about 2 to 3 minutes per side.
5. Reduce the heat to medium, and continue to cook 12 to 15 minutes or until the chops have reached an internal temperature of 145 degree.
6. Wrap the "stick" in foil, and enjoy!
Return to The Iowa Dish