Real Meat: Better by Design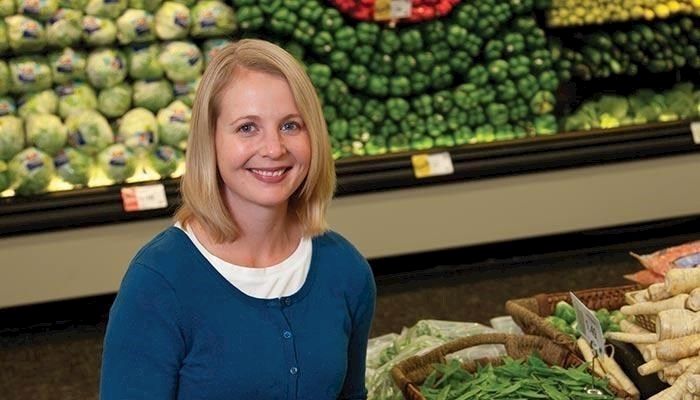 Recently, I was intrigued to learn about the 2020 winners of the Beazley Designs of the Year, considered the Oscars of the design world.
Among the winners was the infamous red-and-grey 3D graphic of the coronavirus that causes COVID-19.
Oddly, another winner in the design contest was the Impossible Burger 2.0, a plant-based imitation of meat.
As the award's website notes, the company Impossible Foods "designed" the plant-based patty to be suitable for vegans, but its core consumers are meat eaters.
Why target meat eaters with a fake burger? Because marketers realize they can make money off the unfortunate diet culture trend of virtuous eating.
By using buzzwords like "sustainable" and "free-from" labels, clever marketers are tapping into many peoples' desire to make the "best" food choices.
But ask yourself, will eating a plant-based burger leave you feeling as satisfied as eating real meat?
One of the 10 principles of Intuitive Eating, a science-based healthy eating pattern, is to discover the satisfaction factor – meaning to eat what you really want so you feel satisfied and that you've had "enough."
In other words, don't feel like you should choose a cleverly designed substitute when you're actually craving a real, 100% beef burger.
Plus, nutrition experts note that animal-based proteins – like real beef, poultry and dairy - are excellent sources of iron and protein that are more bioavailable, meaning our bodies more easily absorb these key nutrients, than from plant-based sources.
In this issue of the Iowa Dish, we take a closer look at how real meat and dairy provide children and teens with the nutrition they need for growth, immune support and brain development.
We also check in with the Iowa Farm Animal Care (IFAC) coalition, whose experts are always available to answer your questions about farm animal care – no matter the question. (One common question IFAC experts answer: Are hogs inside livestock trucks cold during the winter?)
In addition, we explain why Iowans can expect to see more wetlands under construction in the coming years. And for fun, we share a creative "beef substitute" recipe for popcorn steak bites.
As always, if you have any questions about food or farming – or favorite real meat recipes – feel free to contact me.
Stay cozy this winter!


Teresa Bjork
Editor, The Iowa Dish
Return to The Iowa Dish