Question: How do Iowa farmers ensure the well-being of their farm animals?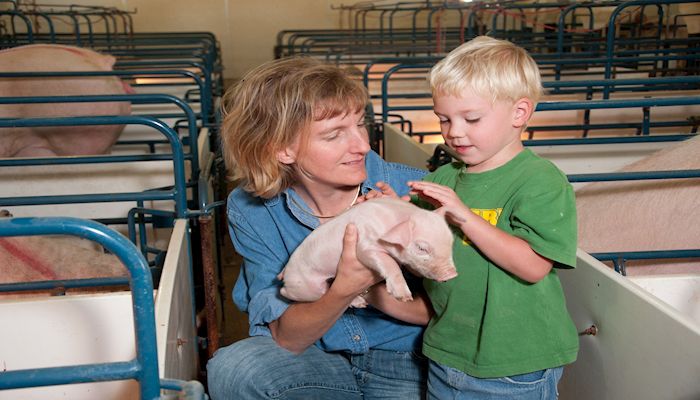 Animal well-being ranks as a "top-of-mind" issue for today's livestock farmers, says James Dickson, an animal science professor at Iowa State University.
Farmers continue to learn and make improvements in overall farm animal care, meat quality and food safety based on the best available science, he says.
"It's one of those quiet revolutions that is happening in the industry across the board – from the farmers all the way across the industry. It's become an important part of what we do," Dickson says.
For example, Dickson says many meat-processing facilities now use 24-hour video surveillance to ensure that employees are following recommended animal-welfare practices.
At Iowa State University's meat lab, U.S. Department of Agriculture (USDA) inspectors take a close look at the animal-holding areas to make sure that the farm animals have access to water, they aren't mishandled and they are healthy, Dickson notes.
"It's been an exciting revolution to see, even since 2000, on the animal welfare issues," Dickson says. "Any industry tries to do better than they did 15 years ago. We aren't driving the same car that we did then. And it's the same thing in animal production. We're doing a better job with nutrition, with health management. And it's comforting to say we really are making progress."
For more information on how livestock farmers help ensure the well-being of farm animals, visit Pork Cares and the Iowa Beef Industry Council's Meet a Cattle Farmer websites. (Be sure to take a few minutes to watch the incredible "Meet a Cattle Farmer" videos.)
Return to
The Iowa Dish