Parents need facts over fear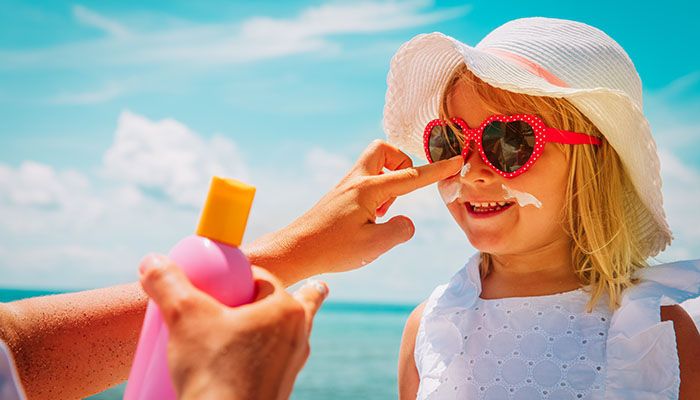 It's hard enough being a parent of a young daughter, let alone second-guessing my parenting skills at every turn.
A few weeks back, a child psychologist I follow on social media shared advice on sunscreen use and kids.
It was a timely topic for me. Earlier this summer, my daughter visited the pool, and I missed a spot when applying sunscreen. She ended up with painful sunburn on her forehead that blistered.
In the newsletter, the influencer suggested that several over-the-counter sunscreens may contain chemicals that are harmful to kids.
I have to admit, she had me double-thinking my sunscreen choices for my daughter – until I saw that her primary source of information was the Environmental Working Group (EWG).
I find her source highly distrustful because: 1) The EWG is an anti-agriculture activist group that promotes fear over facts. They are known for cherry picking data to support their agenda. (And they don't have expertise in sunscreen or dermatology.) 2) The EWG is the source of the much-discredited "Dirty Dozen" list that promotes high-priced organic foods. (Again, nothing to do with sunscreen.)
Please note: Actual dermatologists stress that over-the-counter sunscreens are safe and any sunscreen is better than no sunscreen.
So why would a national lobbying group, without any connection to promoting sun safety, create a list to scare parents from buying inexpensive and easily assessable sunscreens?
The most obvious answer is money. Lobbying groups want publicity for fundraising.
 And what better way to steal attention from busy parents then to release a scary sunscreen list created to attract screen time on morning news shows and social media feeds desperate for content. 
As for the newsletter, I decided to reach out to the parenting influencer and tell her my concerns. I sent her a message explaining why the EWG isn't a good source of information about sunscreen. I also told her that I felt misled because she's a psychologist, not a pediatrician or dermatologist.
It's OK if she shares mental health advice to parents. However, she shouldn't be giving out medical advice related to sunscreens or kids' physical health.
She immediately responded to my message and agreed that she should make it more clear in the future that she isn't a pediatrician.
I want to stress just because you see something online that grabs your attention – even from a highly educated and trained "expert" – that doesn't mean it's a reputable source or a scientific fact.
Unfortunately, we also see this same misinformation and scare-mongering about our food choices and modern farming practices.
So do your own research. Look online for background on sources the influencers cite. Figure out who is funding the studies and what their primary motivation is. Go deep into the studies to see how big the sample size is. (For example, was it a sunscreen study on 10 kids or 500 kids?)
And double-check with the actual experts. Read the recommendations of the U.S. Centers for Disease Control, the Food and Drug Administration and the American Academy of Pediatrics.
Of course, also ask your pediatrician. And if it's a food or farming question, ask the farmers who are your neighbors and friends. They want to answer your questions, and they love to talk about their work.
For more advice, check out this terrific infographic on how to spot misinformation or "fake news" online. 
By Teresa Bjork. Teresa is Iowa Farm Bureau's Consumer Content Manager.