Need a Halloween costume? Dress up like a real farmer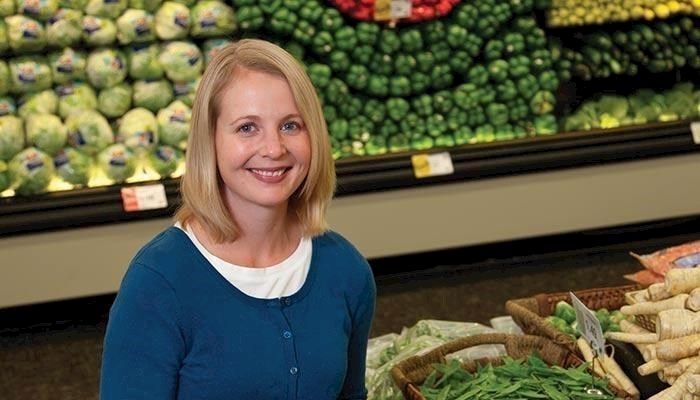 Here in Iowa, kids learn early on that it doesn't matter how much they love their Halloween costumes, moms usually will make them cover up the superhero capes and princess dresses with a huge, warm coat for chilly trick-or-treat nights.
When I was a kid, I once told my mom I wanted to be a farmer for Halloween, so I could wear my dad's big flannel shirt over my coat.
While some of us picture overalls and straw hats when we think of farmers (try not to laugh at online tutorials) of how to dress like a farmer), the reality is much different. Today, you're likely to see Iowa farmers – women as well as men - wearing a Hawkeye "ANF" or Cyclone "Farm Strong" T-shirt and a smartphone in their pocket.
However, just like many farmers today still prefer to wear seed-corn caps, they also remain committed to farming responsibly and focusing on continuous improvement.
Iowa ranks as the nation's top producer of quality pork. And in this issue of the Iowa Dish, we celebrate October Pork Month with a look at the Newton restaurant that won Iowa's best pulled pork contest earlier this year.
And as we enter the food holiday season, we talk to an Iowa State University dietitian about how parents can manage the Halloween sugar rush with their kids - and why organic or "natural" candies in stores aren't any healthier.
We also check in with a food safety expert at the U.S. Department of Agriculture about why we should never skip the most important step when cooking at home – proper hand-washing.
Plus, be sure to try our recipe for BBQ pulled pork mac 'n cheese, a fall favorite that will quickly become your family's favorite.
If you have any questions about food or farming, feel free to contact me, and we will take a closer look in a future issue of the Iowa Dish. Stay warm this Halloween!

Teresa Bjork
Editor, The Iowa Dish
Return to The Iowa Dish