NFL star turned farmer speaks at IFBF Annual Meeting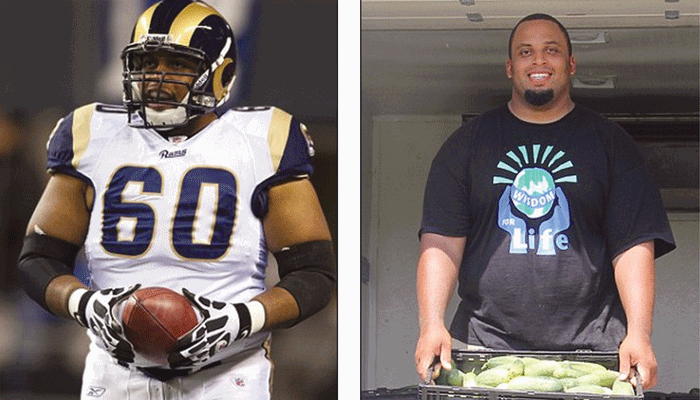 However, a number of barriers are keeping most farmers on the sidelines, at least for now, Plastina said. The emerging market for agricultural carbon credits is a patchwork of programs with different rules, financial incentives and penalties, rather than a cohesive and transparent market, he said. 
Jason Brown, a former NFL center who walked away from a lucrative free agent contract in 2012 to farm full time in his home state of North Carolina, will address attendees at the Iowa Farm Bureau Federation (IFBF) annual meeting, to be held at the Community Choice Credit Union Convention Center in Des Moines Dec. 6-7.
Brown will give the keynote address on Wednesday, Dec. 7. The general session runs from 8 to 10 a.m. in the Grand Ballroom and also includes Iowa Farm Bureau President Brent Johnson's annual address and several award presentations. A full schedule for the annual meeting is available online at iowafarmbureau.com.
Jason will motivate and captivate Farm Bureau members with his inspirational message on resiliency and the parallels between the football field and the farm field," said IFBF Community Resources Manager Ronnette Vondrak. "As the highest paid center in the NFL, Jason took a huge leap of faith by turning his back on an incredibly successful career to pursue a new dream: ending hunger by becoming a farmer. His message will drive home how farming has changed his life and that, above all, faith and family is the greatest fortune."
After being drafted by the Baltimore Ravens in 2005, Brown became a sought-after offensive lineman.
In 2009, the St. Louis Rams offered him a five-year and $37.5 million contract, making him the highest paid center in the NFL at that point.
Brown was released by the Rams in 2012, prior to the completion of his contract. While receiving interest from the Ravens, San Francisco 49ers and Carolina Panthers, he chose to leave football behind, buying a 1,000-acre farm near Louisburg, North Carolina. "
We labored all of 2013 getting the farm back into shape," Brown explains on his business' website. He and his wife, Tay, also founded a Christian organization, Wisdom for Life, with the mission of "sharing the Gospel of Jesus Christ by sharing our hearts first and serving our neighbors with love."
First Fruits Farm grew out of Brown's dual passions for ministry and farming. His sweet potato and cucumber farm donates fresh produce to local food banks and churches.
In total, the Browns have donated more than 1 million pounds of produce.
"Our motto is simple: never stop giving, never stop loving and never stop growing," Brown explained on his website.
During his presentation to Iowa Farm Bureau members, Brown will share stories from his football career as well as his passion for his faith and his second career as a farmer.