Members encouraged to apply for 2023 DC Crop Report Trip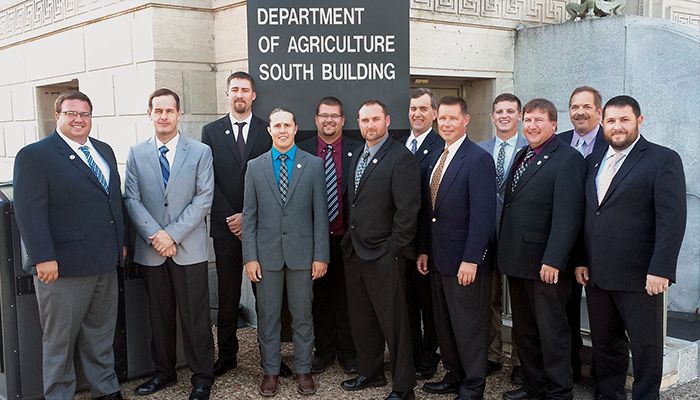 Iowa Farm Bureau's Annual USDA Crop Report Trip to Washington, D.C. will be September 11th thru the 13th   The trip is organized by the Iowa Farm Bureau in cooperation with Iowa's Agricultural Statistical Reporting Service (USDA). With the uncertainty of the 2023 crop, this trip promises to be very interesting. 
As a part of this exclusive opportunity, 8-10 members will be selected to participate in the USDA's lock-up for the announcement of the September crop production report, which will be on Tuesday, September 12th  Hotel and air travel expenses (from Des Moines) are included for accepted applicants.  The deadline for applications is Friday, June 30th
The purpose of this educational trip is to become informed and knowledgeable of the USDA procedures used for assembling and analyzing national crop production data as well as meet with government agencies and other officials that regulate, oversee or influence agricultural markets.
Trip participants are asked to share what they learned from this experience with other Farm Bureau members, as well as the public.
For more information and to apply for consideration, please click the button below
Registration is now closed - thank you!

If you have any questions regarding this opportunity, feel free to contact Zach Brummer at zbrummer@ifbf.org.