Meat and poultry prices see 12% jump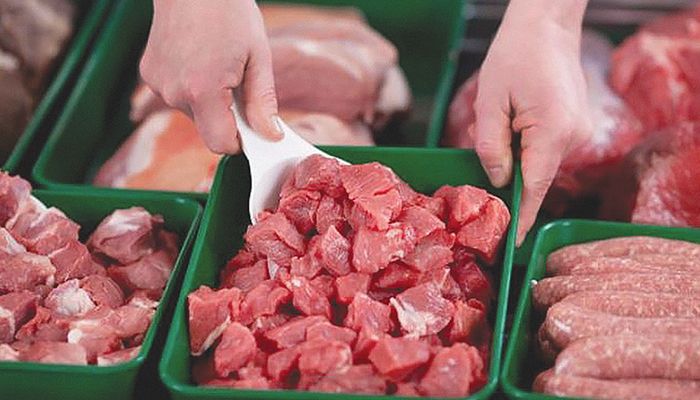 Retail prices for meats, poultry, fish and eggs rose more than 12% year-over-year in June, according to the latest data from the federal government. While part of the increase is due to higher prices for all goods, a more important factor for meat prices is strong consumer demand.

"Since the start of the pandemic, all meat prices have gone up," said Steve Meyer, consulting economist for the National Pork Board.

"And strong consumer demand for [animal protein] is the main reason for that increase. My metric for demand — real per-capita expenditures — is up 6.8% year to date through May for beef, pork and chicken combined. That means demand is at a record high."

Meat supplies are playing a role in the price movement.

Meyer noted that the U.S. cattle herd has seen significant liquidation this year — about 3% in 2022 — due to continuing drought in western states.  

At the same time, hog and poultry production is lower this year due to a combination of challenges. Chicken producers especially are struggling with rooster fertility issues, Meyer said, and labor

shortages at processing facilities.

"It's our opinion that we'll see even higher beef prices this year and we do not expect any significant growth in pork and chicken output, so prices will remain strong there as well," Meyer said. "It is supply and demand that is causing these higher prices, … and the limiting factors for growth on the industry are pretty sizable."


Beef prices rising fast
In a report from April, Iowa State University livestock economist Lee Schulz noted that beef prices have been rising for several years, especially compared to pork and chicken prices.
He used the price of boneless ribeye steak for comparison. In 2021, the price of boneless/skinless chicken breasts in regular packs averaged 23.2% less than boneless ribeye steak prices.
Similarly, boneless center cut pork chop prices averaged 29.9% less than boneless ribeye steak prices.
These trends have continued so far this year, especially on the pork side, where a pork chop averaged 28.8% less than boneless ribeye steak prices.
Choosing value cuts
Higher prices are affecting purchasing and preparation habits, Michael Uetz, managing principle at Midan Marketing, said last week, writing for the National Institute for Animal Agriculture (NIAA).
"More than half (56%) of meat consumers say they are seeking out less expensive meat/chicken than normal."
He added: "About the same number (55% of meat consumers) are freezing more meat/chicken in fear that the grocery stores will again have to deal with supply chain issues. Finally, 40% of meat consumers say they are purchasing more ground meat than normal to stretch their food budgets further."
Uetz said it is important for producers, processors and re­tailers to emphasize budget-friendly products and cuts.
"During the 2008 recession, we all got very accustomed to sharing the value of more expensive cuts like chuck roast — yes, it's a higher price at checkout, but this one cut can feed a family several meals rather than just one.
"In the most literal sense, value-added meats also add value for the consumer."
Want more news on this topic? Farm Bureau members may subscribe for a free email news service, featuring the farm and rural topics that interest them most!