Longtime agriculture journalist and former agriculture representative for U.S. Congressman Steve King named Distinguished Service to Ag winners at 97th Iowa Farm Bureau Annual Meeting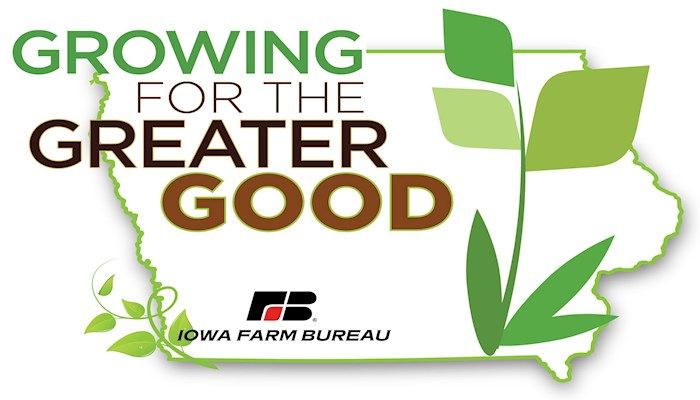 Many Iowans involved in agriculture know Loren Kruse from his decades of work telling agriculture's story as an editor for Meredith Corporation's Successful Farming publication. More recently, many others have met Kruse on his family's Christmas Tree farm in Grundy Center. Wayne Brincks is known for his tireless efforts to promote agricultural interests and dedicated service to his community. Their longtime commitment to promoting Iowa agriculture earned both men the 2015 Iowa Farm Bureau Distinguished Service to Agriculture Award. They were recognized during the Iowa Farm Bureau Federation (IFBF) Annual Meeting in Des Moines, Dec. 1-2.
The award honors individuals who have played a significant role in the agricultural industry at the local, state and/or national level. This is the 37th year for the award. The two winners received plaques honoring their achievements and will be added to a permanent display at the IFBF headquarters in West Des Moines.
Loren Kruse
Any farmer who picked up the monthly Successful Farming publication from the mid-1970s through 2012 saw the work of longtime editor Loren Kruse. During his decades at Meredith Corporation in Des Moines, Kruse served as Senior Farm Management Editor, Managing Editor, and Editor-in-Chief for Successful Farming. In Kruse's decades of agricultural journalism, he covered the agricultural boom of the 1970s, the farm crisis of the 1980s, and the rebound and resurgence of Iowa agriculture following the farm crisis.
Today, Kruse and his wife Liz own and operate Kruse Christmas Tree Farm in Grundy Center. The tree farm also offers wreaths and other greenery creations handmade by Liz.
Kruse's entire life has been dedicated to agriculture, beginning with growing up and helping on his family's farm six miles outside of Grundy Center. In addition to serving as an agricultural journalist, Kruse started the family Christmas Tree farm in 1981, founded Farmers for the Future, an initiative that helps young and beginning farmers, and has also served in numerous volunteer positions with organizations including 4-H, FFA, and many higher education advisory committees. Kruse remains active and involved with the Grundy Center Historical Society, Iowa Christmas Tree Association, and the Ankeny Free Church.
Wayne Brincks
Wayne Brincks has been a part of Iowa agriculture in many different ways, from growing up on a hog farm, to later managing a feed operation, running his family's farm supply business for 30 years, and finishing his career as a district director and agricultural advisor for U.S. Representative Steve King.
Brincks is well known for his extensive travel while working for Congressman King, regularly putting 50,000 miles on his truck each year while driving the state and connecting with all areas of agriculture. Although Brincks never actively sought out a career in politics, when King was first elected to the U.S. House, he quickly offered Brincks an opportunity to work in agriculture for him, and Brincks took it.
Just as Brincks didn't seek out the opportunity to work for Congressman King, he didn't run for the position of Auburn mayor, but he was still elected to the position after winning the election because of the number of write-in votes with his name, showing the respect and admiration of his community. Brincks' service to his community extended to the Lake View-Auburn school board where he served for many years and also spent 25 years of active service on the Auburn Volunteer Fire Department. Brincks is lauded by those who know him for his many accomplishments, strong leadership, and ability to get things done.