Living the "lake life" in Iowa + back-to-school meals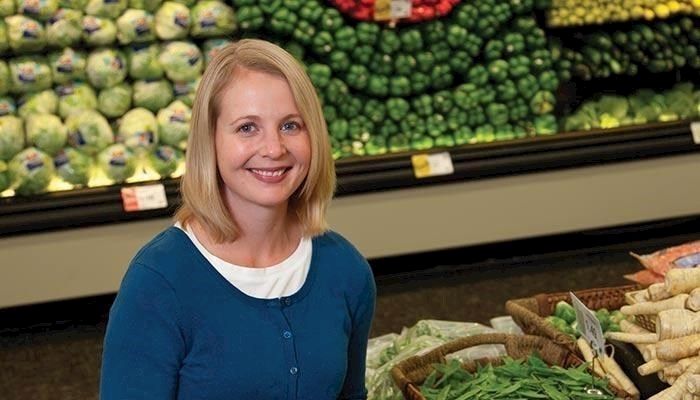 This summer, my daughter and I are spending our weekends visiting different beaches in central Iowa, while my husband takes his boat out on the lake to go fishing.

We love the "lake life" here in Iowa. We love making sandcastles. We love picnics on the beach. We love taking our unicorn floatie out on the water. We love a good fish fry with my husband's catch of the day.

For those of us who play, boat, kayak and fish on Iowa's lakes and rivers, we all care about water quality at our favorite recreation spots.

Water quality is also a top priority for Iowa farmers. After all, many farmers love to fish and take their families camping in the summer too.

In this issue of the Iowa Dish, we share an exciting update about a new water quality improvement project, launched by the Iowa Department of Agriculture and Land Stewardship in partnership with Iowa farmers and landowners.

Of course, we're also a few weeks away from the first day of school. We talk to an Iowa State University nutrition expert about how real meat helps boost kids' growth, immunity and brain development as they return to the classrooms.

Also, check out our recipe for introducing protein-rich, nutritious beef to babies first food, as recommended by the new U.S. Dietary Guidelines for kids under than age of 2.

And before classes resume, we welcome the return of the Iowa State Fair in Des Moines. We're giving you a preview of what State Fair favorite foods you can expect – because, let's admit it, we've all been craving hot beef sundaes this past year.

We also invite you to join us at Farm Bureau Park at the 2021 Iowa State Fair along the Grand Concourse for a chance to win valuable prizes, including a meat package from Fareway and a Traeger grill.

Good luck in the giveaway, and be sure to enjoy the last few days of summer - on the water or at the fair!

Teresa Bjork
Editor, The Iowa Dish
Return to The Iowa Dish