Johnson new IFBF executive director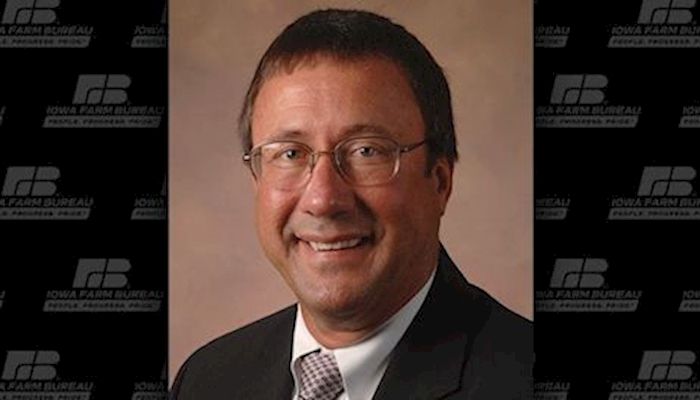 Joe Johnson, a 33-year veteran of the Iowa Farm Bureau Federation (IFBF), was appointed last week as the organization's new executive director and secretary-treasurer.
"As a long-time leader in our organization, Joe is passionate about Farm Bureau and brings in-depth knowledge of the organization and agriculture that will be a tremendous asset to us," said Craig Hill, IFBF president. "The IFBF Board of Directors believes his integrity, proven leadership experience and ability to build solid relationships will help lead IFBF into the next century, and we look forward to working with him."
Johnson succeeds Denny Presnall who has served in the executive director and secretary-treasurer position since 2007. Presnall will retire from Farm Bureau after a 36-year career.
Johnson, who will assume his new position April 20, has served as IFBF director of field service since 2010, overseeing and guiding the activities of the organization's regional managers and county Farm Bureaus. He also led IFBF's Leadership and Farm Business Development areas; spearheaded the creation of a new farm transition program, Take Root, which has assisted more than 5,000 members throughout Iowa; and helped to significantly increase participation in the IFBF Young Farmer program.
"I'm honored by this new opportunity to serve Farm Bur­­eau members," Johnson said. "Farm Bureau's integrity, grassroots strength and innovation continue to lead the way in improving Iowa agriculture, our rural communities and our entire state, and I'm excited to be a part of that."
Prior to his position as director of field service, Johnson served as senior state policy advisor for 13 years, working with the Iowa Legislature to guide policy efforts on behalf of members. From 1985 to 1997, he served as regional manager for southeast Iowa.
Johnson is a graduate of Wartburg College. He and his wife, Karen, have two grown children and six grandchildren.