It's dry, so beware of fire danger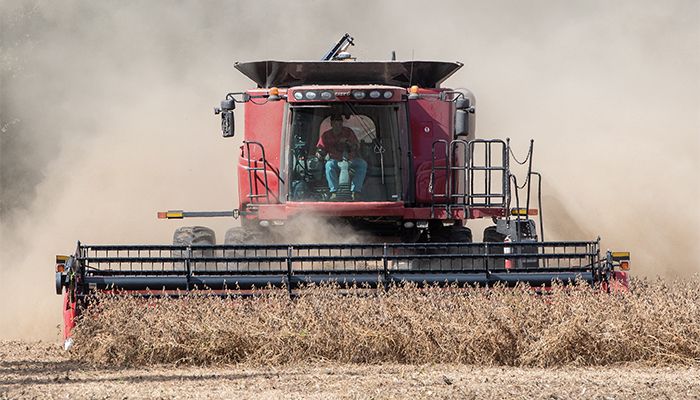 Iowa drought conditions continue to worsen. Approximately 79% of the state is considered abnormally dry, with 45% of that area in moderate drought, 22% in severe drought and 5% (in northwest Iowa) in extreme drought.
"It is extremely dry across Iowa," said Dan Wood, Iowa State Fire Marshall. "Especially in northwest Iowa. Having a summer with little or no rain has really caused dry conditions across Iowa."
Combine fires happen every year, and while farmers are diligent in their maintenance upkeep and keeping equipment clean, the dry conditions do lead to increased fire dangers, Wood said.
Justin Pritts, Cherokee County Emergency Management Agency Coordinator, said a significant portion of northwest Iowa's Cherokee County now is in severe/extreme drought as strong winds, lack of moisture and lack of snow cover from last winter have begun to take a toll.
"The extreme heat and lack of rain this summer has taken us further down the drought scale," he said.
Cherokee County has implemented a burn ban to protect property and dry crops, but a small spark could easily ignite a ditch or pasture, he said. Combine and field fires are of concern now, he said. 
"It won't take much of an ignition source to get something going," Pritts said.
He offers advice for keeping the harvest season smoke-free.
"Pay extra attention to keeping equipment clean," he said. "Build-up of leaves and husks in those heat generating areas of equipment will be extremely easy to ignite.
"Take the extra time to make sure the fire extinguishers are on board and filled. It is a good idea to take those off of the machine, turn them upside down and give them a couple of whacks with a rubber mallet before starting up."
If you have a spare tractor, consider hooking up a disk to have it accessible.
"Should yours or a neighbor's field catch fire, the fire department will likely be looking for some help to contain the spread," Pritts said. 
"An already hooked-up tractor/disk will help shave several minutes off of the response, and likely save a major piece of crop ground that would otherwise be lost to fire."
Want more news on this topic? Farm Bureau members may subscribe for a free email news service, featuring the farm and rural topics that interest them most!