Iowa teacher excels at bringing ag into science classroom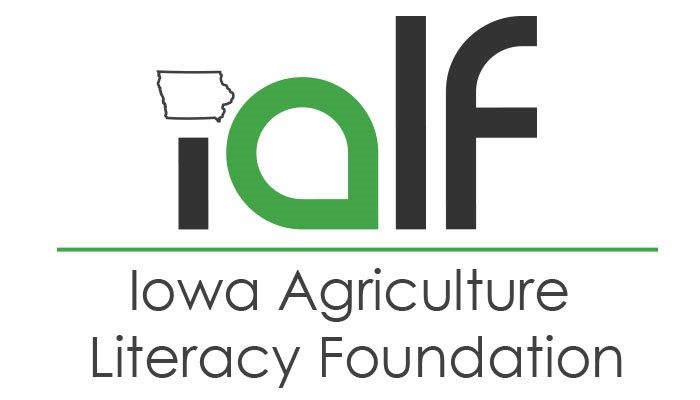 With turkeys underfoot, plants growing in the greenhouse and a mountain of a compost pile, fifth- and sixth-grade students at Northeast Hamilton Community Schools are fortunate to have agriculture incorporated into almost each and every component of their classroom curriculum.
The Iowa Agriculture Literacy Foundation recently recognized the students' instructor, John Seiser, with a teaching award for his efforts in helping kids appreciate agriculture.
As an upper elementary teacher from Blairsburg, Seiser is the first recipient of the Iowa Excellence in Teaching Agriculture Award. The awards program is a project of the Iowa Agriculture Literacy Foundation and is supported through a grant from the CHS Foundation.
"It was very exciting to win the award. I honestly didn't expect it. I'm a very hands-on teacher, and I think kids learn best by being hands-on. My initial focus just snowballed into more and more projects," Seiser said. "It's very important that the kids learn where their food is coming from. We probably spend half of our time incorporating agriculture while studying science. You can incorporate agriculture in so many ways."
Seiser was recognized at a ceremony at the Iowa Farm Bureau Federation annual meeting in December. Seiser received a $500 stipend to support his continued efforts of integrating agriculture into his classroom curriculum. He will also attend the National Agriculture in the Classroom conference in Phoenix in June.
Ag across curriculums
Will Fett, executive director of the Iowa Agriculture Literacy Foundation, said Seiser's application stood out among the others because of how he "integrates agriculture throughout the year in multiple disciplines."
"Whether it's social studies, math or language, he's always trying to make it real and applicable for his students. While some of the other applicants had fantastic projects, they were project-based, while John did a great job of constantly integrating throughout the entire year," Fett said.
Growing up, Seiser didn't live on a family farm, but worked on a neighboring farm, experiencing firsthand the importance of agriculture to the world.
Today, he owns Treasure Acres Farm, where he raises Southdown Babydoll sheep, miniature donkeys and pumpkins. Some of Seiser's classroom projects the students have enjoyed include planting, growing and saving heirloom seeds; composting with worms; and the lively task of hatching and raising turkeys. Up next on his list of projects include planting a pumpkin patch and constructing a rabbit hutch for raising bunnies. He's been teaching for 25 years and also is head football coach at the high school.
"It's been such fun to watch the kids with these projects, when they grow their own plants, then they eat the cherry tomatoes and lettuce. It is also important for the kids to see how some of the projects failed. We put the plants in different growing conditions, much like a drought, so they can see what happens then," Seiser said.
Hands-on learning
Seiser also takes agriculture projects and spreads them across several concepts, such as math, reading and science. For example, when the students hatched turkey eggs and raised them to market weight, the kids learned how to candle eggs, track the birds' feed intake and measure the growth of the birds. They then plotted their findings on graphs. Some of the kids planned to show the birds at their county fair until the bird flu outbreak derailed their plans.
"The kids are always amazed at how the eggs grow in the incubator. We'll use iPads to videotape the embryos growing inside," Seiser said.
The next project is a STEM (science, technology, engineering and math) project where the students and Seiser will build raised beds for growing a variety of produce.
"I want to show the kids that even in the city with all concrete, like our courtyard, you can still grow your own food. We'll use the compost we've been creating to improve our growing conditions. We'll also grow produce on a vertical trellis and focus on water conservation and irrigation," Seiser said.
The kids aren't just learning how their food is raised and how they can be self-sustaining with gardens and raising their own meat, but they're also learning about agricultural opportunities that await them when they grow up.
"We always talk about possible careers in agriculture for them. They can grow their own produce and sell it at a farmers market or become an agronomist or work at a bank as an ag loan officer. If you're a kid and you're from Iowa, you're tied to agriculture," he said.
Danley-Greiner is a freelance writer from Runnells.
Want more news on this topic? Farm Bureau members may subscribe for a free email news service, featuring the farm and rural topics that interest them most!