Iowa Farm Bureau's new community resources manager continues organization's history of philanthropy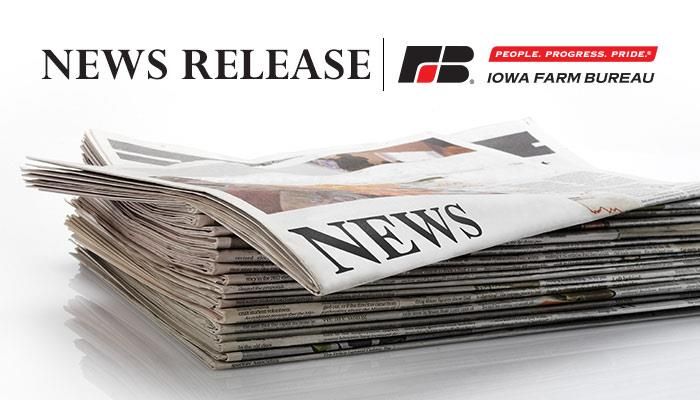 Iowa Farm Bureau Federation (IFBF), Iowa's largest grassroots, general farm organization, has named Ronnette Vondrak as their new community resources manager. Vondrak will be responsible for managing IFBF's charitable contributions, rural economic development projects and scholarships as well as building relationships to further Iowa Farm Bureau's history of serving Iowans. Vondrak succeeds Barb Lykins who is retiring after 34 years with IFBF.
Prior to her hire at IFBF, Vondrak was the alumni relations director at Des Moines University for 14 years where she was responsible for establishing innovative programs, networking events and marketing strategies to increase alumni engagement. She has a strong background in charitable fundraising and serves on various boards, including the Leukemia and Lymphoma Society of Iowa and the Iowa Mediation Service. Vondrak has also volunteered with ChildServe, Meals from the Heartland and the Make-a-Wish Foundation.
"Ronnette's professional and personal experience with non-profit organizations and community volunteerism makes her a wonderful fit for this position," said Jim Gardner, IFBF's chief financial officer. "I feel confident Ronnette will continue the strong stewardship Iowa Farm Bureau has shown in caring and supporting Iowans of all walks of life."
IFBF contributes to a variety of causes that give back to Iowans, including the Iowa Food Bank Association, Adaptive Sports Iowa Foundation, Character Counts and many more. The organization also supports Iowa youth through partnerships with Iowa FFA and Iowa 4-H and provides nearly $500,000 in scholarships each year.