Iowa Farm Bureau brings exclusive centennial membership event to 2018 Iowa State Fair-- a private concert with Brett Eldredge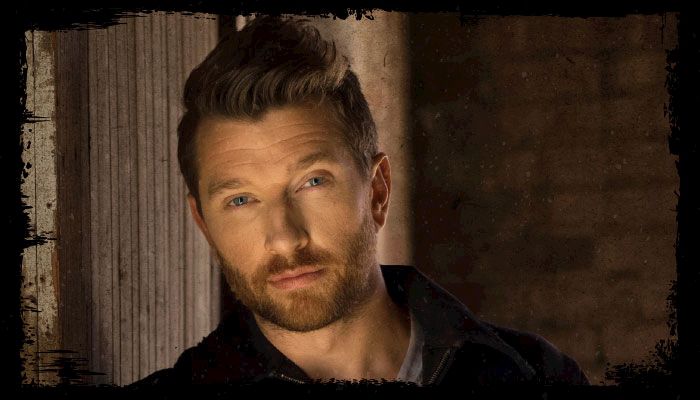 Centennial Celebration Free for Farm Bureau Members
In honor of their centennial anniversary, Iowa Farm Bureau Federation (IFBF) will hold an exclusive membership event during the 2018 Iowa State Fair: a private concert with country music star, Brett Eldredge. IFBF is hosting the members-only appreciation concert on Farm Bureau Day at the fair, August 14, 2018.
The free concert, slated to begin at 2:00 p.m., is part of a year-long series of events for members only during IFBF's Centennial Year Celebration.
"We're proud of our centennial year and our grassroots members who are the foundation of our success, and we're excited to offer this opportunity to Farm Bureau families as a way of thanking them for their ongoing support," says Craig Hill, IFBF president. "Bringing people together has been the cornerstone of Farm Bureau for 100 years, and Farm Bureau Day at the Iowa State Fair seems a fitting place to bring our members together."
Eldredge is a rising star and has one of the hottest careers in country music right now. The country music sensation, who has toured with Keith Urban, Taylor Swift and Luke Bryan, hails from a small town in Illinois and has a strong appreciation for the rural work ethic and Iowa sensibility. His first two albums topped Billboard's country charts and he scored 2014's CMA New Artist of the Year award.
Tickets to the exclusive Farm Bureau Member Appreciation Centennial concert will be available online only on a first-come, first-serve basis beginning June 29-Aug. 13 or until supplies last. These General Admission member tickets can only be purchased online at the following ticketing website: www.iowafarmbureau.com/concert. Members will need their member numbers to order tickets online; those needing assistance to access their Iowa Farm Bureau membership information should contact their county Farm Bureau office. Free gate admission to the Iowa State Fair will also be included in the exclusive membership concert package. For more information about IFBF's centennial events, visit www.iowafarmbureau.com/100.