Iowa Farm Bureau appoints Kevin Kuhle as State Policy Advisor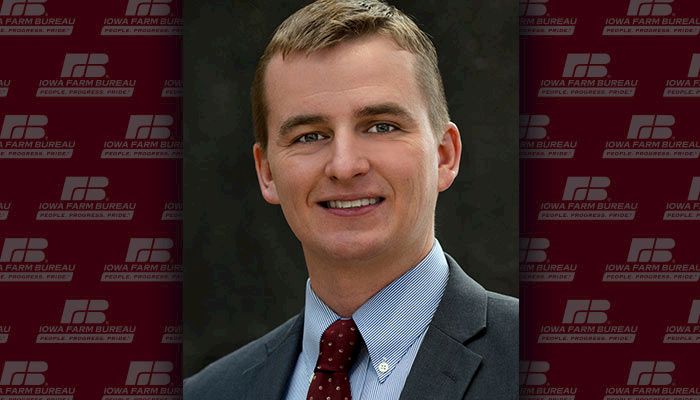 Kuhle to Bring Collaborative Skills, National Experience to New Role
Kevin Kuhle has been appointed to State Policy Advisor for Iowa Farm Bureau Federation's (IFBF) Government Relations team, effective June 1, 2018. Kuhle replaces Marty Schwager, who was recently named IFBF Field Service Director.
Kuhle has served as IFBF's National Policy Advisor for the past five years. Prior to joining IFBF, his political experience included working for Representative Lee Hein in the State Capitol, and developing extensive election and policy experience with numerous National, State, or Congressional level political campaigns.
IFBF's Director of Government Relations, Don Petersen, says Kuhle's experiences, as well as his passion for agriculture and collaborative skills will help sustain Farm Bureau's reputation as Iowa's oldest and strongest grassroots farm organization.
"Kevin's political savvy will assure a seamless transition in representation for our organization and the thousands of Iowans who come together each year to form our policies. Kevin never loses sight of the people he works for---the farmers who have made Farm Bureau the 100-year strong organization that serves agriculture and rural Iowans now, and into the future," says Petersen.
Kuhle received his bachelor's degree from Drake University in politics and public relations and resides in Des Moines with his wife and son.
"I look forward to working with my talented colleagues and farm leaders at the Statehouse, who work so hard to represent Iowa agriculture. I am eager to begin this new challenge," says Kuhle.