Iowa Farm Bureau Names Ryan Steinfeldt as Field Service director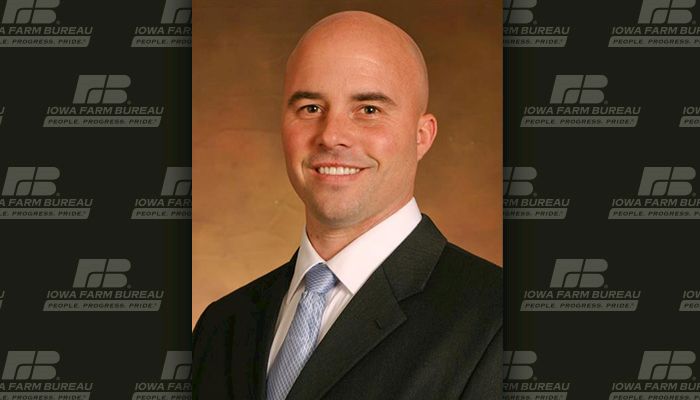 Ryan Steinfeldt has been named Iowa Farm Bureau Federation's (IFBF) director of Field Service, succeeding Marty Schwager who was recently appointed IFBF's executive director, following the retirement of current executive director, Joe Johnson. Steinfeldt and Schwager each take on their new roles June 1.
"Ryan is a relationship builder," says Schwager. "He is recognized across the organization by fellow colleagues and Farm Bureau members as someone who leads by example, and he is well-respected for his interpersonal and problem-solving skills. His ability to meet goals will serve him well in his new role."
Prior to being named Field Service director, Steinfeldt's early success began in 2011 as a regional manager over six counties in west central Iowa where he helped build a solid foundation for membership programs, leadership development and a renewed interest in policy development and consumer outreach. In 2016, Steinfeldt stepped up to fulfill the position of Field Service manager, playing a key role in hiring and training regional managers and engaging with key stakeholders.
"I'm very honored to take on this new role with Iowa Farm Bureau," says Steinfeldt. "Having held positions within Field Service allowed me to engage with our diverse membership, and I'm looking forward to continuing serving our farmers and the Farm Bureau staff who support them."
Steinfeldt is a Simpson College graduate and resides in Adel with his wife and two children.