Iowa Farm Bureau Federation names Christopher Pudenz economics and research manager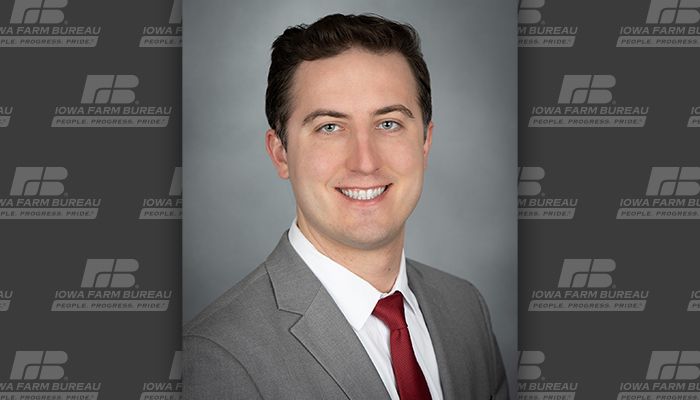 The Iowa Farm Bureau Federation (IFBF) has named Christopher Pudenz as its economics and research manager.  Pudenz begins his Farm Bureau career on April 17, leading the coordination and management of economic research and analysis for Iowa's largest general farm organization.  
"We are very excited to have Christopher join our staff to provide expert analysis, research and economic insight on issues and policies impacting agriculture today," said Marty Schwager, IFBF executive director.  "Integrity of the information we provide to members is critical and Christopher's farm background, education and experience puts him in a great position to share valuable analysis and insight that will help shape our efforts." 
Pudenz earned his Ph.D. in Economics from Iowa State University (ISU) and a B.A. in Economics from Hillsdale College.  The Carroll, Iowa, native previously served as a research assistant for Dr. Lee Schulz at ISU, publishing several livestock articles and instructing undergraduate agriculture economics courses on campus. His most recent article was published in the peer-reviewed and prestigious American Journal of Agricultural Economics. 
"Agriculture is a dynamic industry, and having quality information is essential to make informed decisions. Iowa Farm Bureau has earned a reputation for providing members valuable economic analysis, and I'm excited to continue sharing useful resources and insight into changing markets and policy implications with our members in this role," Pudenz said.  "It's an exciting time to work in agriculture, and I look forward to working with IFBF staff and our members. 
Pudenz was raised on a family farm in Carroll County, where his family grows corn and soybeans and raises cattle.  Pudenz resides in the Des Moines metro with his wife, Grace.