IFBF House of Delegates to convene at annual meeting Dec. 6 – 7 in Des Moines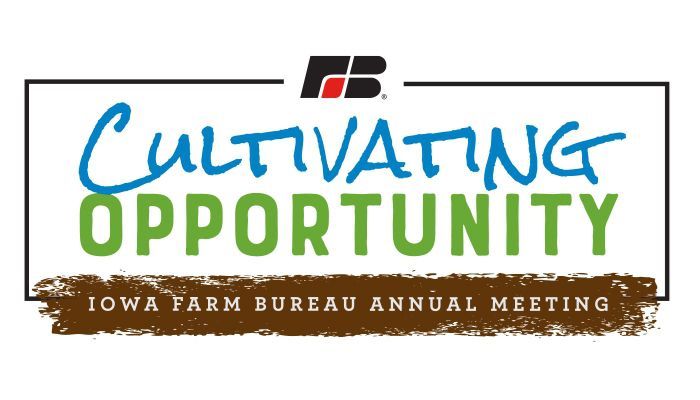 The Iowa Farm Bureau Federation (IFBF) House of Delegates will convene Dec. 6, 2022, at the Community Choice Credit Union Convention Center in downtown Des Moines. The House of Delegates will reconvene Dec. 7 and will be in session until such time or times as determined by the delegate body. 
An election will be held for the office of vice president for a two-year term. Delegates in Farm Bureau Districts 4, 6 and 8 will caucus and nominate directors for a three-year term.   
One Internal Study Committee member will be elected for a three-year term. Also, delegates will be elected for the annual convention of the American Farm Bureau Federation.
Contact your county Farm Bureau to register for the annual meeting by Nov. 23.