Hill re-elected Iowa Farm Bureau Federation President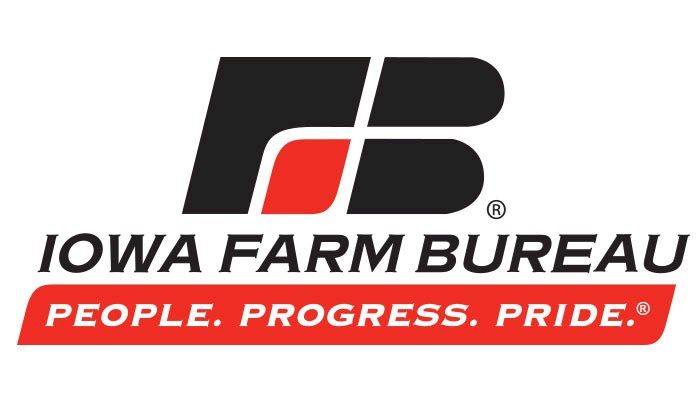 Clinton and Monroe County Farmers Elected to State Board of Directors
Craig Hill of Ackworth was re-elected president of the Iowa Farm Bureau Federation (IFBF) for a two-year term at the organization's 101st Annual Meeting in Des Moines.
Hill has served as IFBF president since 2011. His Farm Bureau leadership began with the Warren County Farm Bureau before being elected as the District 8 representative on the state board in 1989, and he later served as IFBF vice president from 2001-2011. As IFBF president, Hill serves as chairman of the board of FBL Financial Group, Inc., and Farm Bureau Life Companies. In addition, he serves on the American Farm Bureau Federation (AFBF) board of directors. Hill and his wife, Patti, have a daughter, Abbie, and son, Adam, who helps grow corn and soybeans and raise livestock on their Warren County farm.
IFBF delegates also re-elected Brent Johnson of Calhoun County as District 4 director, and elected Joe Dierickx of Clinton County as District 6 director, and Tim Kaldenberg of Monroe County as District 8 director.
Johnson grows corn and soybeans, raises beef cattle, and owns an independent precision ag company specializing in GPS soil sampling, precision ag equipment, data management, and the deployment of UAVs for data analysis. Johnson represents 11 counties in west central Iowa: Woodbury, Ida, Sac, Calhoun, Monona, Crawford, Carroll, Harrison, Shelby, Audubon, and Guthrie. Johnson previously served on the Calhoun County Farm Bureau board of directors, chaired the IFBF Young Farmer Committee, and served as a Calhoun County soil commissioner. Brent and his wife, LuAnn, have a daughter, Kaeli, and a married, adult son, Matt.
Dierickx farms with his brother, Paul, growing corn and soybeans in addition to custom planting, harvesting and spraying. Dierickx will represent 11 counties in east central Iowa: Tama, Benton, Linn, Jones, Jackson, Poweshiek, Iowa, Johnson, Cedar, Clinton, and Scott. Dierickx has held several leadership positions with the Clinton County Farm Bureau and has served on the Farm Bureau PAC committee, chaired the IFBF Internal Study Committee, and served as an American Farm Bureau Federation (AFBF) voting delegate. Dierickx and his wife Barbara have three adult children, Sara, Scott and Kristen, who are all alums of Iowa State University.
Kaldenberg farms in Monroe County raising a beef cow/calf herd and feeder cattle and grows corn, soybeans and hay. Kaldenberg will represent 10 counties in south central Iowa: Madison, Warren, Marion, Mahaska, Clarke, Lucas, Monroe, Decatur, Wayne, and Appanoose. Kaldenberg has held many leadership positions with the Monroe County Farm Bureau, served as IFBF Young Farmer Committee chair, and currently chairs the Monroe County Cattlemen's Association. Tim and his wife Cindy have a son, Layne, a senior at Iowa State University, and a daughter Lauren, a senior in high school.
Nine delegates were elected to represent Iowa at the American Farm Bureau Federation (AFBF) Annual Convention in Austin, Texas, January 17-22. They include: IFBF President Craig Hill of Warren County; IFBF Vice President Joe Heinrich of Jackson County; Rick Plowman of Van Buren County; Karen Seipold of Mills County; Dave Bolin of Butler County; Leo Stephas of Clay County; Brent Lorimor of Fremont County; Darrick Hall of Jones County; and Mike Kleitsch of Poweshiek County
Bryan Reed of Monroe County was elected to a three-year term on the IFBF internal study committee. The internal study committee serves as a liaison between the county Farm Bureau voting delegates and the state board of directors.