Grow Your Future Award finalists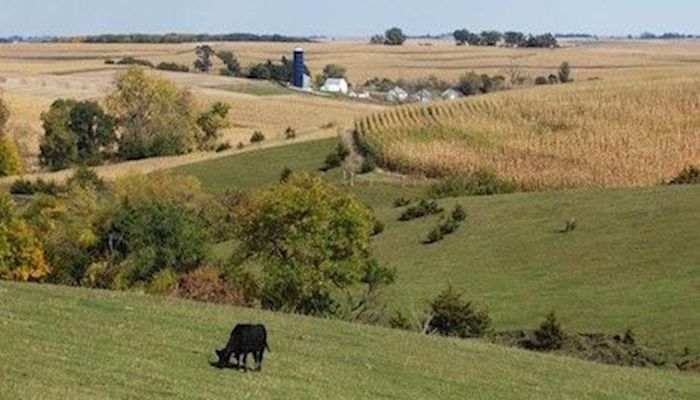 Ten semifinalists have been selected for the Iowa Farm Bureau Federation's (IFBF) inaugural Grow Your Future Award.
The finalists will participate in a "pitch-off" during the 2020 IFBF Young Farmer Conference Jan. 31-Feb. 1. The first place winner will receive a $7,500 cash prize; second place will receive $5,000; and third place will receive $2,500.
The 10 semifinalists are:
• Abram Karels of Chickasaw County, who offers young farmer clients an opportunity to provide labor or equipment through his business, A & J Custom Chopping.
• Jenna Cook of Sac County, who grows specialty cut flowers at Clovergold Flower Farm.
• Mackenzie Felt of Dallas County, who direct markets beef through Felt Family Farms Beef.
• Kelsey Snead of Warren County, who specializes in raising pastured poultry and pork through her business Graze Co.
• Shelby Smith of Story County, whose business, Gym-N-Eat Crickets LLC, provides alternative protein snacks from farm-raised crickets.
• Lara Mangialardi of Clayton County, who specializes in raising 100% grass-fed beef while also producing vegetables, herbs, maple syrup, fruit preserves and handmade jewelry on McGreal Family Farm.
• Heather Moore of Jackson County, who has created an exclusive cheese on Moore Family Farms, a first-generation beef and dairy farm.
• Lynn Bolin of Butler County, owner of New Day Dairy Guest Barn Bed & Breakfast, a three-bedroom bed and breakfast where guests have a 24/7 view of 150 cows in a robotic milking barn.
• Cassandra Kubik of Linn County who specializes in growing vintage, heirloom cut flowers on Pine Hill Farm.
• Monika Owczarski of Polk County, who grows a diverse assortment of produce on Sweet Tooth Farm LLC to offer urban consumers a vibrant array of food choices.