Fun at Iowa's county fairs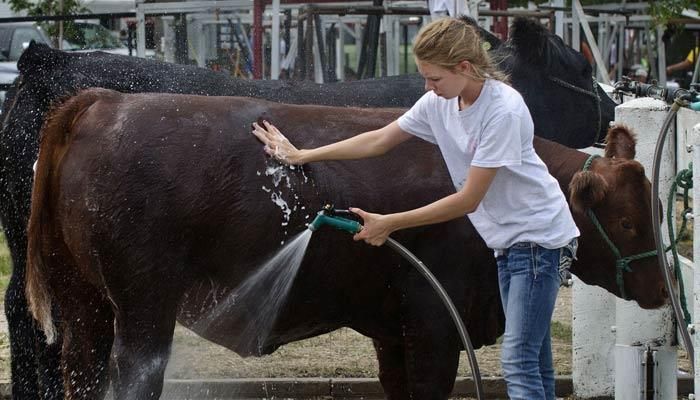 Another season of loading and unloading livestock, fans, feed and grooming equipment is coming to a close for FFA and 4-H participants.
As some say so long to their county fairs, others prepare for the Iowa State Fair. Since the early days, county fairs have been a showcase for judging livestock, produce and baked goods. Fairs were, and still are, a source for discovering new agricultural methods, like cover crops and precision nutrient applications, and a place to socialize, be entertained and educate.
Joe Becker of Mount Ayr thought some of the kids needed to make better use of their down time before showing their livestock at the fair in Ringgold County. So Becker and Bo Ebersole organized a 'fitting' competition, complete with judging and awards.
"It's the first year for the contest," said Becker. Teams of three have 30 minutes to groom a steer for the show ring. "The kids learn to work as a team," he said. "So it's a good learning and teaching opportunity."