Farmers: The ultimate animal lovers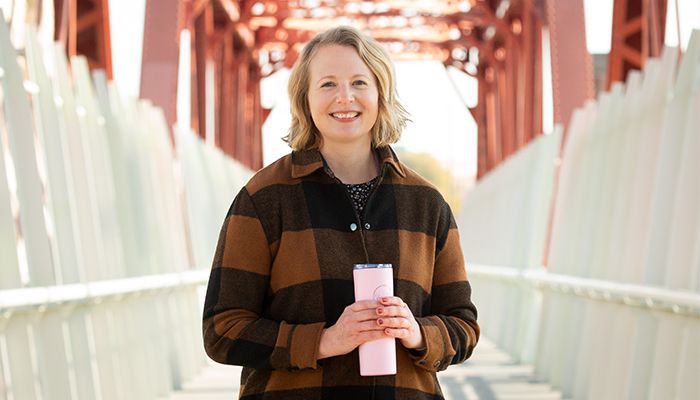 I recently took my daughter to the Animal Rescue League's Cat Café in the Valley Junction district of West Des Moines. It was so fun to sip an Americano in a sunny spot and watch my daughter play with the fluffy cats, while another cat sat on my lap.
All the cats at the café are available for adoption, and the volunteers there told us they have found homes for hundreds of café cats over the years.
The Animal Rescue League of Iowa is also an advisory committee member of the Iowa Farm Animal Care (IFAC) coalition.
In this issue of the Iowa Dish, we introduce you to IFAC's resources, and we encourage you to contact IFAC if you have questions about something you see on a livestock farm.
Farmers may seem tough and rugged, but they are softies when it comes to animals of all kinds. Iowa farmers often end up caring for stray cats and dogs along with their livestock. Farmers want to be transparent about what they do to care for farm animals.
Also in this issue, we follow up with an Iowa farm family who tragically was hit by the nationwide bird flu outbreak last year but has fully recovered and is raising turkeys again. Learn about the stringent measures farmers take to keep farm animals healthy.
Plus, get first-hand advice from an aspiring young farmer about how to buy local meat directly from the farm. If we learned anything from the pandemic, it's that we want to know more about how our food is grown and raised.
I hope all of you are staying healthy and snuggling up with your pets on these cold days. Feel free to contact me (tbjork@ifbf.org) if you have any questions about food and farming - or if you just want to share funny cat videos. Your comments are always appreciated.

Teresa Bjork
Editor, The Iowa Dish
Return to The Iowa Dish