Farm groups pledge all-out effort to gain TPP passage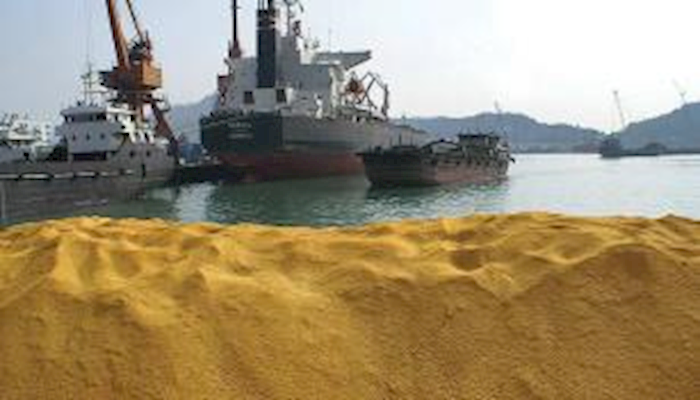 Calling it the biggest trade opportunity in history for U.S. agriculture, leading U.S. commodity groups last week pledged an all-out effort to secure Congressional approval of the Trans-Pacific Partnership (TPP).
The proposed agreement, which would link the United States into a free trade block with 11 other countries and would encompass 40 percent of the world economy, will be instrumental in reducing barriers and leveling the playing field in established markets, such as Japan, the commodity leader said. The trade pact will also open new markets to U.S. farmers, especially in the fast-growing Asian countries, such as Vietnam, they said.
The TPP will also help to stop the practice of employing non-scientific barriers to block U.S. farm goods, the commodity leaders said at a press conference during the National Association of Farm Broadcasting annual meeting in Kansas City. Those barriers, they said, have often disrupted exports and put U.S. products at a disadvantage.
"Pork producers across the country will do whatever it takes to get TPP passed by Congress and implemented," said John Weber, an Iowa pig farmer from Dysart who is president-elect of the National Pork Producers Council. "That's a promise."
That pledge to go all out for TPP approval in early 2016 was echoed by leaders of the American Soybean Association (ASA), the National Corn Growers Association (NCGA), the National Cattlemen's Beef Association (NCBA) and the Nat­­ional Association of Wheat Growers, who all spoke at the press conference.
Farm Bureau support
The Iowa Farm Bureau Fed­eration, along with the American Farm Bureau Federation, strongly supports passage and implementation of the TPP.
"This is a comprehensive deal of great magnitude for Iowa farmers," said Craig Hill, Iowa Farm Bureau Federation (IFBF) president, in October when the TPP was signed by the participating countries. "This will open up incredible markets for us, especially in pork, beef and dairy, and that will help our feedgrain growers."
The TPP involves a dozen nations that border the Pacific in North America, South America, Asia and Oceania. Several of those countries are strong competitors with the United States in agriculture trade, like Australia, New Zealand and Canada. Others, such as Japan, Vietnam and Malaysia, are major or emerging importers of U.S. farm products.
In all, countries in the TPP accounted for 42 percent of all U.S. agricultural exports in 2014 worth $63 billion, according to the USDA. In addition, the commodity leaders said other Asian countries are likely to join TPP if it is approved and goes into effect.
"It's going to make the pie that much bigger," said Wade Cowan, a Texas farmer who is president of the ASA.
While the Obama administration has been a strong supporter of TPP, commodity group leaders admitted they still need to convince some skeptics in Congress. In addition, the trade pact has been loudly opposed by some presidential candidates, including businessman Donald Trump.
"Congress needs to send a powerful message that the United States will lead in trade," said Chip Bowling, a Maryland farmer and NCGA president. The agreement, he said, provides the United States unprecedented access to countries that have some of the world's fastest economic growth rates and where demand for high quality food is rising.
Adverse consequences
There will be a number of adverse consequences if the United States does not approve the TPP, the commodity leaders warned.
If the TPP stalls in Congress, world trade won't stay static, they said.
With no TPP on the horizon, other countries would rush to sign bilateral trade deals excluding the United States, said Bob McCan, past president of NCBA. U.S. cattle raisers, he said, are now seeing the effects of a bilateral agreement between Japan and Australia, which has crowded out U.S. exports in one of the world's top markets for beef.
The NCGA's Bowling said that approval of the TPP should help synchronize the approval of biotech traits around the world. The lack of synchronization of biotech traits has caused major upheavals for U.S. farmers in the past few years because some countries haven't accepted export cargoes containing U.S. approved traits.
Weber of NPPC added that an approval of the TPP agreement will be critical to help ensure market access for many years in the future. "The TPP is really important for those younger producers, like my son and my young herdsman, who will be the next generation of pork production and will see the full potential of this agreement," he said.
Want more news on this topic? Farm Bureau members may subscribe for a free email news service, featuring the farm and rural topics that interest them most!