Ethanol's environmental advantage confirmed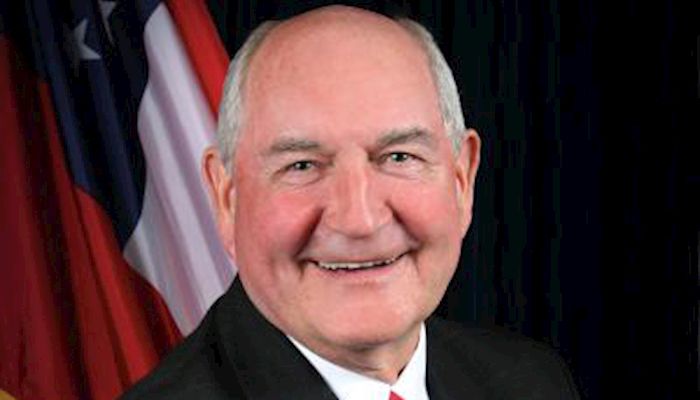 A new study by the U.S. Department of Agriculture (USDA) found that greenhouse gas emissions (GHG) from corn-based ethanol production are about 39 percent lower than gasoline. Emissions of GHG are even lower if the biofuel plant is fueled by natural gas.

That reduction in GHG emissions, which is much greater than previous estimates on ethanol's greenhouse gas advantage over gasoline, is a result of U.S. farmers' ability to increase yields without bringing more land into production and widespread adoption of conservation measures, the researchers said. Also contributing was the push by ethanol plants to increase efficiency as they convert corn into biofuel and co-products, they said.
"These new findings provide further evidence that biofuels from America's heartland reduce greenhouse gases even more than we thought, and that our farmers and ethanol plants continue to become more efficient and effective," U.S. Agriculture Secretary Sonny Perdue said in a news release.
The biofuel in­­dustry also welcomed the new research. "This new USDA study further supports that ethanol is a win-win for all Americans," said Emily Skor, CEO of Growth Energy. "Higher ethanol blends provide not only tremendous health and environmental benefits, but economic benefits as well for rural America and our farmers. Our industry remains committed to cleaner fuel options for all drivers, and ethanol's role in reducing GHGs is among the reasons why. We look forward to drivers experiencing these benefits and more when they soon have access to E15 year-round."
Farmer productivity gains were a big factor in the improved GHG emission numbers for corn-based ethanol, Jan Lewandrowski of the USDA Office of the Chief Economist said in a blog post about the study.
Productivity gains

Earlier estimates on GHG emissions assumed that increased corn demand from ethanol plants would prompt farmers to bring large amounts of corn into production, Lewandrowski said. Some additional acres were planted to corn during the ramp up of ethanol production, but the conversion wasn't nearly as drastic as was projected in early studies, he said.
"Although farmers produc­ed more corn, they relied on improved technology and intensive cropping on existing fields rather than converting new lands into production," Lewandrowski said.
Another big factor in lowering emissions was farmers' push to adopt conservation practices, such as reduced tillage and cover crops, the USDA study showed. Those practices helped to trim the emissions of GHG at the farm level, it said.
Biofuel refineries have also steadily increased their efficiency, which reduced GHG emissions. Those gains helped plants produce more ethanol per bushel of corn and drove down emissions, the USDA report said.

Want more news on this topic? Farm Bureau members may subscribe for a free email news service, featuring the farm and rural topics that interest them most!