Darrin Frey named Iowa Farm Bureau Federation finance and accounting director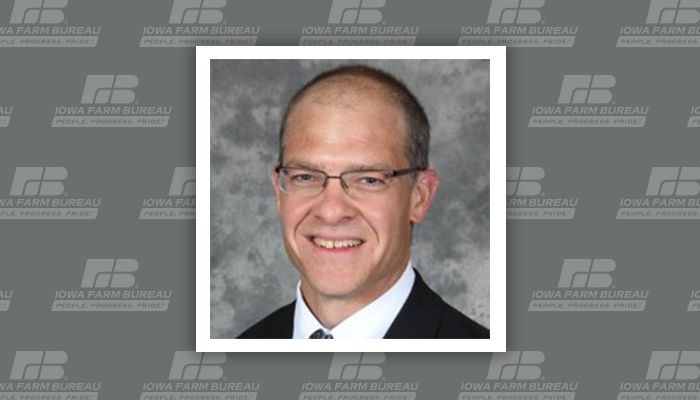 The Iowa Farm Bureau Federation has named Darrin Frey as its director of finance and accounting. Frey begins this role on Sept. 5 after a 28-year career at FBL Financial Group, Inc.
During his tenure, Frey moved through the ranks from senior positions in accounting and auditing to being named corporate planning manager, director of financial analysis and most recently corporate treasury director. During this time, he was responsible for long-term financial planning, creating more efficient reporting systems and evaluating procedures to ensure company compliance amid changing regulations.  
"Working for the Federation brings me back to my roots of growing up on a family farm and allows me to continue supporting agriculture," says Frey. "While I'm excited to apply my skills, I'm most of all eager to form new relationships and join the organization's commitment to the people, progress and pride of Iowa." 
In addition to his life-long service in finance, Frey has been involved with the American Lung Association's Fight for Air Climb fundraiser and volunteers with the United Way and Habitat for Humanity. In 2023, he assisted FBL's finance team in winning the 2023 Month of Service Community Impact Award from the Iowa Society of Certified Public Accountants.  
"Not only does Darrin come to us with a proven record of collaboration and a wide range of accounting and finance expertise," says Marty Schwager, Iowa Farm Bureau's executive director, "but he is also community-minded, which is something our organization values."
Frey is a Simpson College graduate. He resides northwest of Des Moines with his wife, Jill, and the couple have two college-aged children.