Art of mushroom farming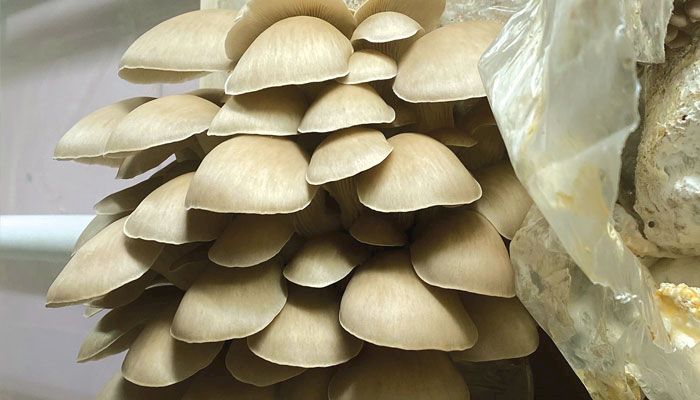 A sixth-generation farmer in northeast Iowa starts Reconnected Farms, a mushroom farm, to tap into growing demand for local foods.
What comes to mind when you hear the words lion's mane or oyster?
It's a safe bet that your first answer isn't mushrooms. But that's what Tanner Sanness' response would be.
His interest in mushrooms manifests in his business, Reconnected Farms.
The company first grew from Sanness' curiosity about the health benefits of the lion's mane mushroom, which gets its name because of its fluffy and cascading white spines. Studies have shown that lion's mane can help improve mental focus and knowledge retention by stimulating nerve growth factor.
After doing research on lion's mane, Sanness started searching for the mushroom at local grocery stores and couldn't find any, so he took matters into his own hands.
"I bought a grow kit and grew it myself and thought, hey, if I was looking for this, I'm sure others are, too," says Sanness, an Allamakee Farm Bureau member.
Seeing that there was a niche market in his area that wasn't covered — he lives in Dorchester, by the Iowa, Wisconsin and Minnesota borders — Sanness, who has a bachelor's degree in marketing, decided to create Reconnected Farms to fill the gap.
He taught himself how to cultivate mushrooms by reading books by mycologists Paul Stamets and Peter McCoy, taking an online specialty mushroom course through Cornell College, watching hundreds of YouTube videos and meeting with a mushroom farmer.
Although Sanness doesn't have a direct background in growing mushrooms, he is a sixth-generation farmer, so the knowledge he gained on his family farm aids his business as well.
Sanness grows his mushrooms — which include lion's mane and oyster mushrooms — in a building at his place in Dorchester that stores the equipment he purchased from a person who was retiring from the trade.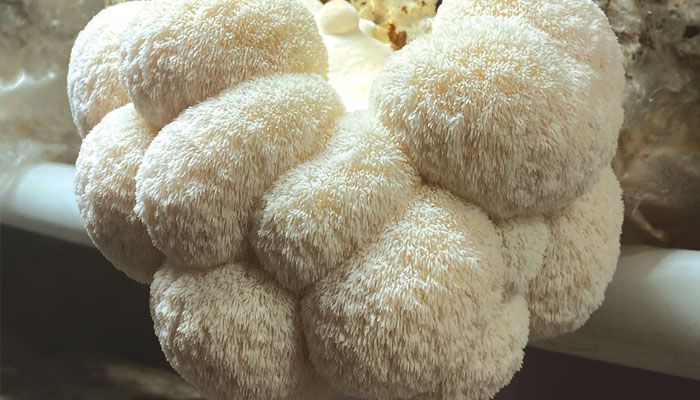 (Photo above: lion's mane mushroom)
Sanness started Reconnected Farms in March 2020 right about when the pandemic hit the United States. He lost his job, forcing him to focus solely on his business.
The mushrooms from Reconnected Farms are primarily purchased wholesale, mainly by grocery stores and restaurants in Iowa, Minnesota and Wisconsin, including the Oneota Food Co-op in Decorah. He also sells at local farmer's markets.
"The advantage of having fresh mushrooms compared to mushrooms from China, which currently produces 75 percent of the global mushroom production, is that you're going to get them the day that they're harvested and they're going to be fresher and a higher-quality product," Sanness says. "We're also building more sustainable food systems."
Sanness explains that the mushrooms from Reconnected Farms are for eating and cooking with. While the lion's mane has a unique flavor, oyster mushrooms have a mild, almost sweet taste and are great in any side dish or on pizzas, burgers and stir fries. He hopes more people will begin to branch out and try new types of mushrooms.
"New mushroom species are often foreign to people, but just like plants and all their different edible species, like vegetables, each mushroom species is unique," Sanness says. "They all have their own flavor and different nutritional benefits and are incredibly good for us. I've often had people who were huge mushroom haters, but all they've ever tried is button mushrooms. Then they try our mushrooms and end up loving them. Portobellos, button mushrooms, baby bellas and cremini mushrooms are the mushrooms that are most often found in stores, but these are all the same mushroom species agaricus bisporus, so I would encourage people to try other kinds and expand their flavors."
In the future, Sanness hopes to diversify Reconnected Farms by adding seasonal products for farmer's markets, like vegetables and meat from pasture-raised animals. He also aims to supply all local grocery stores within a 100-mile radius with fresh mushrooms.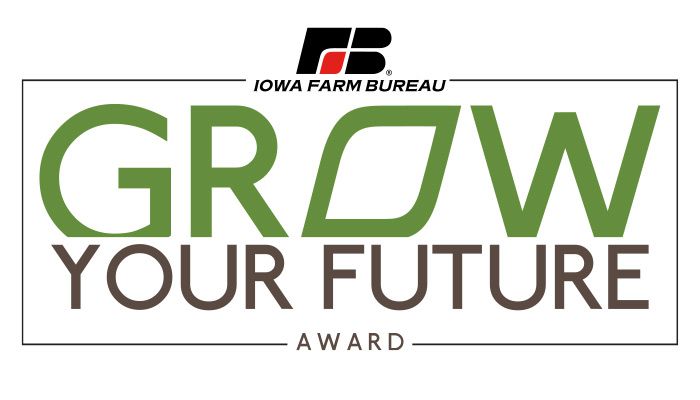 Reconnected Farms is a finalist for Iowa Farm Bureau's Grow Your Future Award, which recognizes young Iowa entrepreneurs with an innovative, agricultural-related business.
Giardino is a freelance writer from Polk City
Want more news on this topic? Farm Bureau members may subscribe for a free email news service, featuring the farm and rural topics that interest them most!