Specialty Ag Articles
Iowa Farm Bureau members may subscribe for free email news on specialty agriculture, including stories about farmers markets, local food systems, niche markets, organic production, agri-tourism, specialty ag funding and programs, and more. Subscribe here!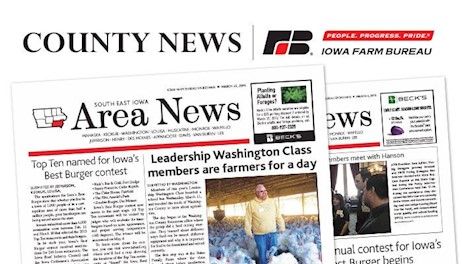 A business in Jefferson County which makes hard cider is moving to a new facility and plans to expand the operation to be able to send its product statewide.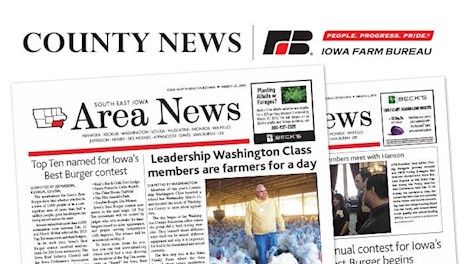 Brooke German, marketing director for Iowa Beef Industry Council, says they're again teaming up with the Iowa Cattlemen's Association in the statewide contest. Iowans have just under a month to nominate a restaurant that serves what they consider the state's best 100% beef burger.
Through CSAs, farmers sell a certain number of subscriptions, or shares, and then provide a portion of their harvest to those members, typically on a weekly basis, throughout the growing season. Many CSAs also sell half shares for smaller households or unique share programs geared to different times of the growing season or deliveries based on bi-weekly or monthly schedules.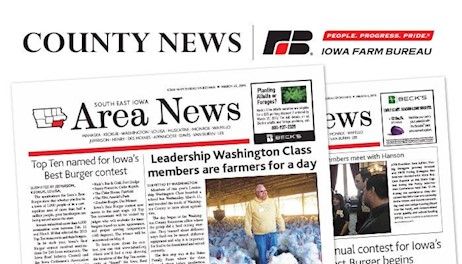 A panel of Farm Bureau members who farm organically discussed the challenges and rewards of choosing organic farming
The Iowa Department of Agriculture and Land Stewardship announced today it has received a $100,000 Farm to School Support Services Grant from the USDA Food and Nutrition Service (FNS) to host an Iowa Local Food Day on October 11, 2018, as part of National Farm to School month.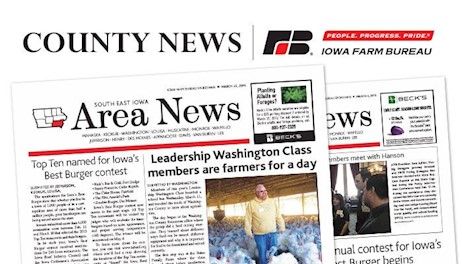 The measure would change state regulations for livestock confinements — so Iowa "fish farms" could raise all sizes of fish rather than be forced to buy small fish from another source and fatten the fish up to the point they're big enough to eat. Joe Sweeney has a fish farm near Alden and is developing one in Ellsworth for tilapia.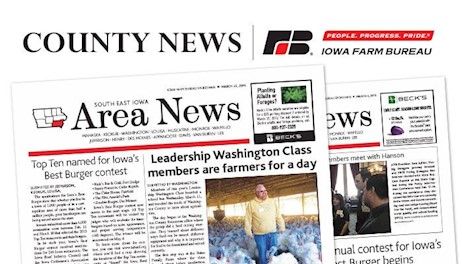 On Thursday night, Dordt College agriculture professor Duane Bajema hosted the first session of a Beginning Beekeeping course at the Iowa State University Extension's Woodbury County office in Sioux City.
With the growth of farmers markets and food retailers looking to "buy local," entrepreneurs have expanded opportunities to turn their gardening/agricultural and cooking/food production interests into their own small businesses. To help these individuals, Iowa State University faculty and small-scale food operation experts will present a half-day, livestream workshop on Feb. 12, 8:15--11:45 a.m.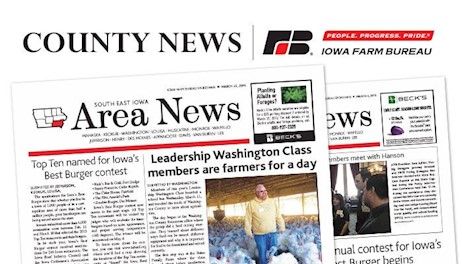 On Tuesday, February 6th at 7pm, the Iowa Organic Association will host a free webinar for row crop farmers who are interested in learning more about using equipment to manage weeds.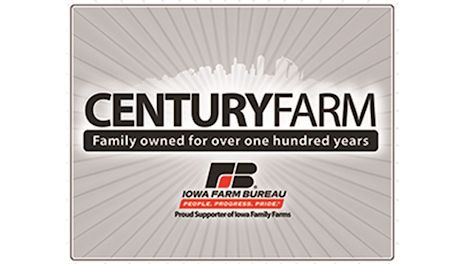 Iowans interested in beekeeping are encouraged to enroll in one of the beekeeping schools that will be held around the state in 2018.