Education Articles
Iowa Farm Bureau members may subscribe for free email news on education, including stories about education funding and curriculum, the integration of agriculture into the classroom, and more. Subscribe here!
The Iowa Council on Agricultural Education is seeking nominees to recognize for excellence in agriculture education.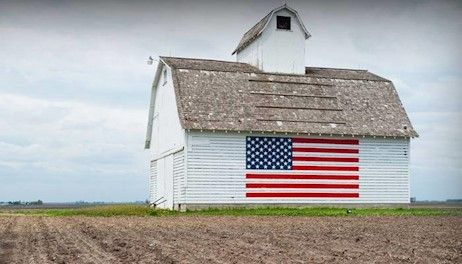 The Iowa Pork Producers Association's Iowa Pork Foundation awarded scholarships to 10 incoming freshmen and eight returning students for the 2018-19 school year.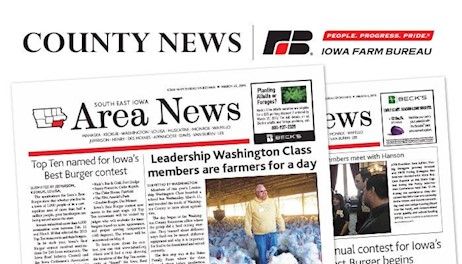 We're wrapping up our centennial with a look back at what has made Iowa Farm Bureau a strong grassroots organization.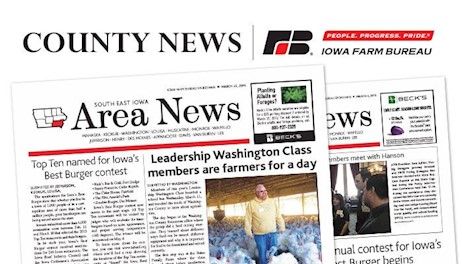 As Iowa Farm Bureau's centennial year wraps up, we look back at the past year's celebration - and forward to what's ahead.
Beth Laughbaum, a middle school social studies teacher in Bettendorf has earned the Iowa Excellence in Teaching about Agriculture award presented by the Iowa Agriculture Literacy Foundation.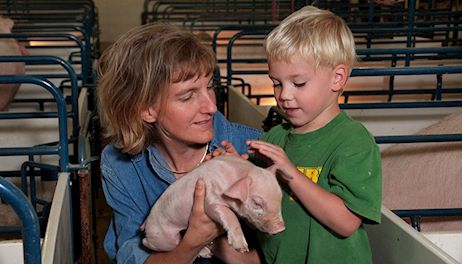 Beth Baudler, a young Iowa livestock and crop farmer, works with a small team to introduce us all to farmers, events and initiatives in the state through a Facebook page called Who's Your Iowa Farmer?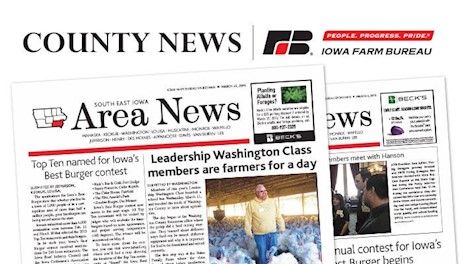 A lifetime of dedication to Iowa agriculture and a legacy of achievement in the Iowa agriculture community has earned two farmers the 2018 Iowa Farm Bureau Distinguished Service to Agriculture Award. Dean Lemke of Douds and Roger Bumann of Ida Grove were recognized with the prestigious honor during the Iowa Farm Bureau Federation (IFBF) Annual Meeting in Des Moines, Dec. 3-5.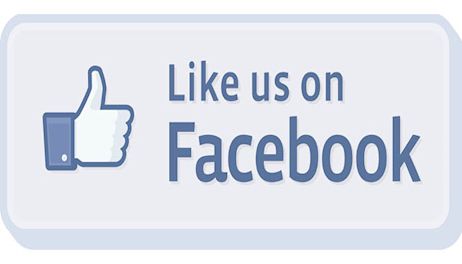 From farmers and lawmakers to college presidents and FFA members, Iowa Farm Bureau has touched many lives over its 100-year history.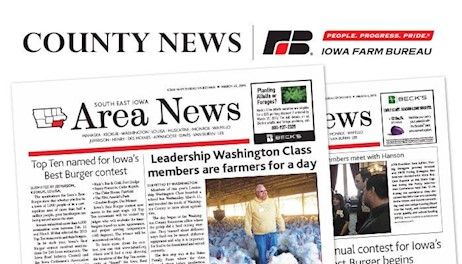 Beth Baudler of Adair County earns IFBF Young Farmer Leadership Award for her efforts to help her community learn more about agriculture.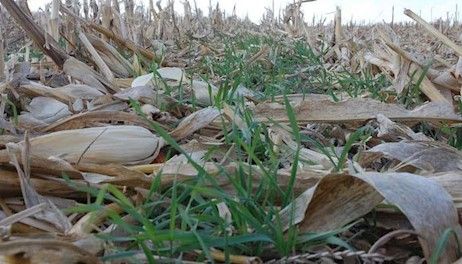 Farm Bureau members find they share similar concerns with farmers worldwide at ag advocacy conference in Germany.