Specialty Ag Articles
Iowa Farm Bureau members may subscribe for free email news on specialty agriculture, including stories about farmers markets, local food systems, niche markets, organic production, agri-tourism, specialty ag funding and programs, and more. Subscribe here!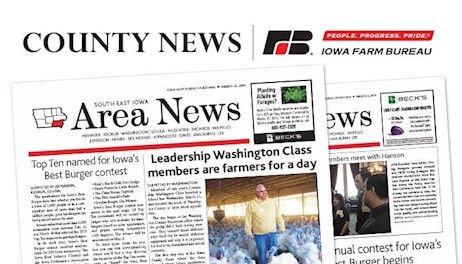 "Many of the items on our menu came from these local producers, as well as others," ISU Extension and Outreach's horticulture and regional food coordinator Margaret Murphy said. "Our harvest dinner is meant to be a fun and tasty time for local food lovers to join together and share fellowship.
While bee health is an ongoing concern, Iowa Apiarist Andrew Joseph said the added attention to the bees' plight has helped drive more new beekeepers. He said the number of beekeepers in Iowa has gone from 1,500 to 4,500 in the past decade.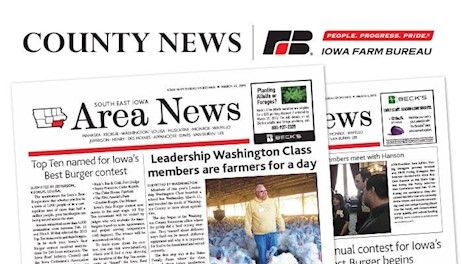 Tour eight independent family farms in south-central Iowa as they jointly host open houses on October 2nd. Enjoy a leisurely autumn day "crawling" from farm to farm. Entrance to all of the farms is free.
As an organization that supports farmers of all sizes, commodities and production systems, Farm Bureau believes this legislation will build a stronger bond among all farmers—rural, suburban and urban.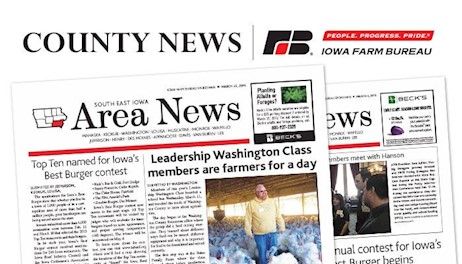 He estimates around 5,000 pumpkins were lost — nearly 17 percent of his 30,000 pumpkin annual harvest. Sold at $3 each, it is an estimated $15,000 loss.
Organic meat and poultry producers can now use a streamlined process to get approval for labels verifying that their products do not include genetically engineered (GE) ingredients. These products may also now use a "Non-GMO" label claim.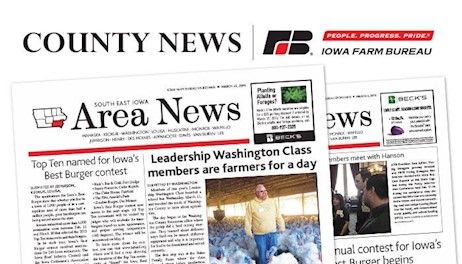 North Iowa nonprofit is working with the Food Bank of Iowa to host a monthly mobile food pantry at the Northwood Community Center.
Urban agriculture may be growing rapidly but calling it a mature business sector is a stretch. "I never see urban farms being more than 1 to 5 percent of domestic fruit and vegetable production," said Sam Wortman, assistant professor of agronomy and horticulture at the University of Nebraska.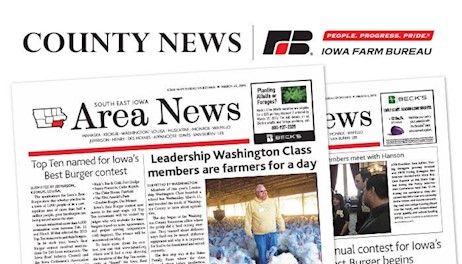 Three central Iowa breweries are adding canning lines in the coming months, a move that will allow them to put their beer on shelves and in coolers around the region.
Who ya gonna call? Within minutes of my online plea, friends were urging me to save the bees, and I was put in touch with members of a Facebook group called the Des Moines Backyard Beekeepers.