Specialty Ag Articles
Iowa Farm Bureau members may subscribe for free email news on specialty agriculture, including stories about farmers markets, local food systems, niche markets, organic production, agri-tourism, specialty ag funding and programs, and more. Subscribe here!
The former RiverLoop Farmers Market, held in the RiverLoop Expo Plaza between Jefferson and Washington streets along Park Avenue, is now the Waterloo Urban Farmers Market, a name change precipitated by a change in ownership and tone.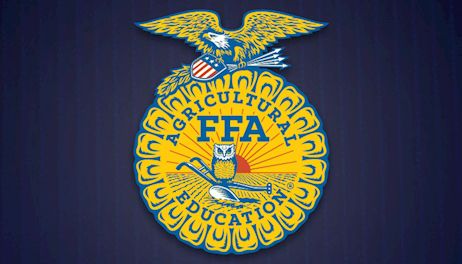 The Iowa State University Extension and Outreach Visit Iowa Farms program will hold a Safety and Health Best Practices for Agritourism Businesses Workshop in Altoona on March 22.
The American Farm Bureau supports USDA's decision to withdraw the misguided Organic Livestock and Poultry Practices Rule. Livestock health and well-being is a priority for all farmers and ranchers. We rely on trained professionals, including animal scientists, nutritionists and veterinarians, to ensure the health and safety of our food. The rule did not promote food safety or animal welfare. It went beyond the intent of the Organic Production Act by allowing for animal welfare standards and metrics to become part of the organic label.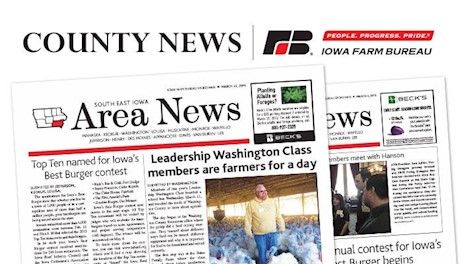 Gov. Kim Reynolds signed a proclamation on Thursday recognizing March 14, 2018, as Iowa Honey Bee Day. The proclamation highlights the importance of honey bees to Iowa agriculture and the environment. It also emphasizes the role humans play in protecting honey bees from diseases and pests.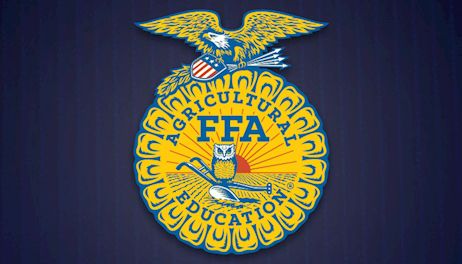 Overall, organic fresh vegetable sales led the produce sector with $2.4 billion in sales, up 6 percent by volume and 4 percent by value from 2016. Organic fresh fruit with sales of $1.6 billion showed stronger growth, with volume and dollar sales up 12.6 percent compared to 2016.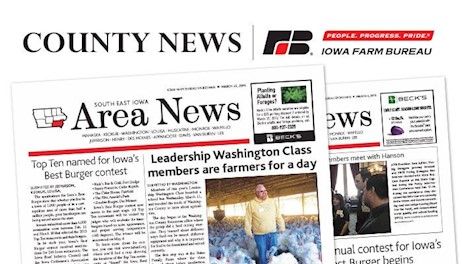 A business in Jefferson County which makes hard cider is moving to a new facility and plans to expand the operation to be able to send its product statewide.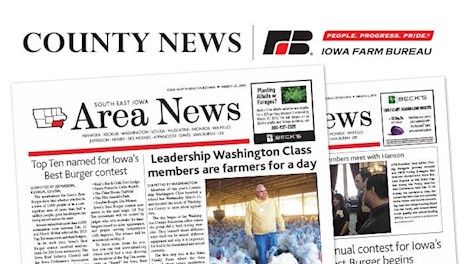 Brooke German, marketing director for Iowa Beef Industry Council, says they're again teaming up with the Iowa Cattlemen's Association in the statewide contest. Iowans have just under a month to nominate a restaurant that serves what they consider the state's best 100% beef burger.
Through CSAs, farmers sell a certain number of subscriptions, or shares, and then provide a portion of their harvest to those members, typically on a weekly basis, throughout the growing season. Many CSAs also sell half shares for smaller households or unique share programs geared to different times of the growing season or deliveries based on bi-weekly or monthly schedules.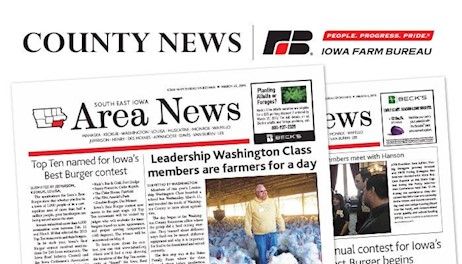 A panel of Farm Bureau members who farm organically discussed the challenges and rewards of choosing organic farming
The Iowa Department of Agriculture and Land Stewardship announced today it has received a $100,000 Farm to School Support Services Grant from the USDA Food and Nutrition Service (FNS) to host an Iowa Local Food Day on October 11, 2018, as part of National Farm to School month.