Specialty Ag Articles
Iowa Farm Bureau members may subscribe for free email news on specialty agriculture, including stories about farmers markets, local food systems, niche markets, organic production, agri-tourism, specialty ag funding and programs, and more. Subscribe here!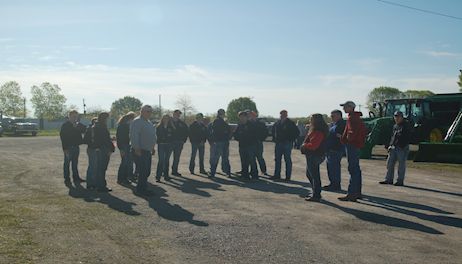 On Saturday, May 6, the Downtown Des Moines Farmers' Market opens for its 42nd season. Almost six months of the Farmers' Market lies ahead.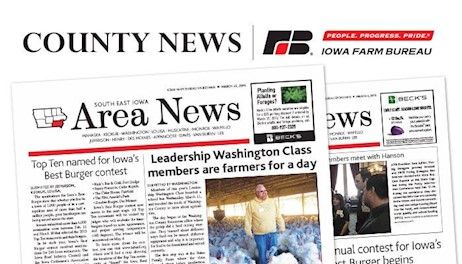 once crumbling bakery in Waterloo that for decades produced Hostess Wonder Bread is now opening as a brewery, restaurant and distribution center.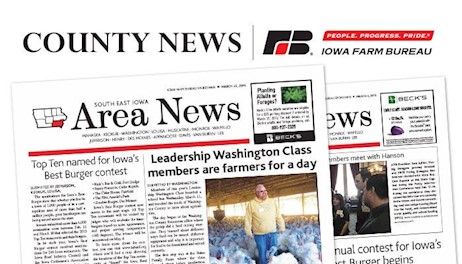 "This is the purest whiskey on the market," Eggers told The Des Moines Register. "These were damn good people. They were not criminals. I want to honor that and the way these people cooked moonshine."
DriftWatch, a new online mapping tool for sensitive crops, allows herbicide or insecticide applicators to see where bees and specialty crops are being raised in their neighborhood.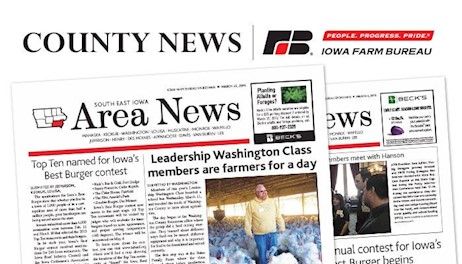 What's another way to add value and create jobs with surplus Iowa corn? Make bourbon whiskey, according to Jeff Quint, of Cedar Ridge Winery and Distillery in Johnson County.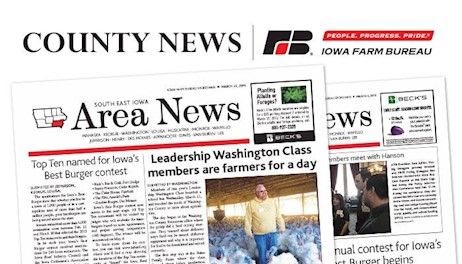 The Iowa Pork Producers Association has held a Best Breaded Pork Tenderloin contest each year since 2003. Nominations for the 2017 contest will be accepted beginning on April 19.
Monday night, the Iowa Senate joined the Iowa House in passing a bill to approve liquor by the drink at small craft distilleries in the state. The bill is now on the way to Governor Branstad who is expected to sign it.
"IOA is concerned the organic checkoff will increase sales and markets for organic products without making a commitment to U.S. organic farmers, leading to a flood of cheap organic imports," says Scott Ausborn, IOA Board President. "Over the last year, a sharp increase in organic soybean and corn imports greatly reduced prices for Iowa organic commodity growers. Iowa farmers have the capacity to transition more acres to organic to meet our skyrocketing U.S. demand, but a competitive pay price is needed for farmers to transition. This checkoff program heads the industry in the wrong direction—it should instead promote America farmers first."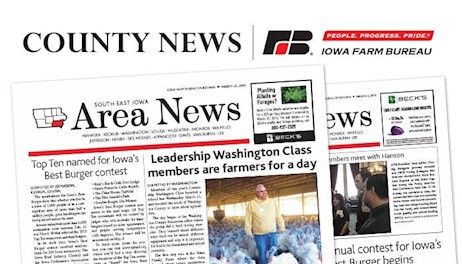 A bill allowing Iowa's craft liquor distillers to mix cocktails at their manufacturing facilities gained final legislative approval Monday, with both Democrats and Republicans praising the bill as a good step for economic development.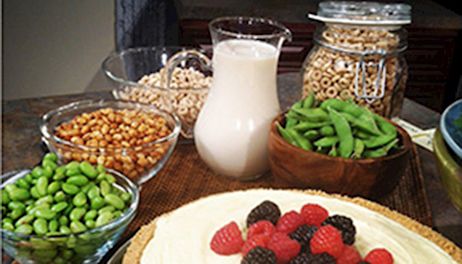 Iowa Secretary of Agriculture Bill Northey is encouraging Iowans to consider joining a local Community Supported Agriculture (CSA) program that will give them access to fresh, locally grown produce throughout the growing season.