Rural Vitality Articles
Iowa Farm Bureau members may subscribe for free email news on rural vitality, including stories about rural economic, business, and community development, seminars and other assistance for rural entrepreneurs, and more. Subscribe here!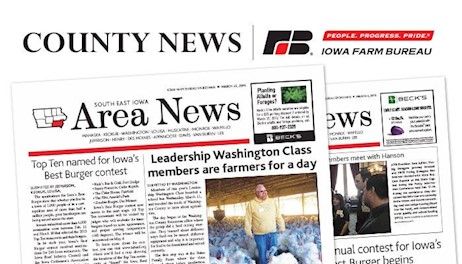 We depend on safe and reliable infrastructure to get our products to market. But in today's fast-paced global economy, high-speed internet has become just as critical a pathway to customers near and far. That's why Farm Bureau is urging the administration to address rural America's broadband needs as it develops its infrastructure improvement plan.
Denny Presnall, who has served as Iowa Farm Bureau Federation (IFBF) executive director and secretary/treasurer since 2007, last week announced his plans to retire after the beginning of 2018.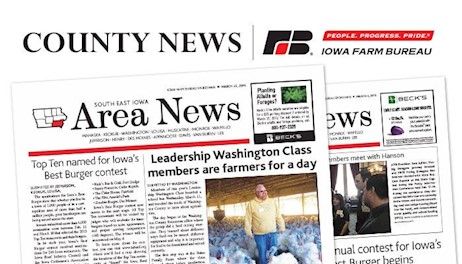 A common phrase used often when talking about markets that recover slightly after a precipitous drop is "dead cat bounce."
Despite stubbornly low commodity prices, Iowa farmland prices continue to show strength in 2017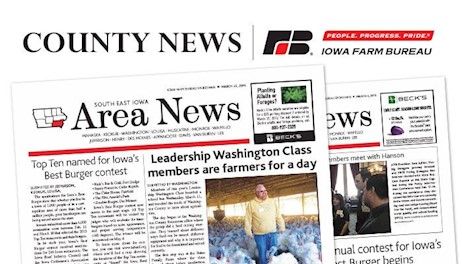 Farmer sentiment about the future drifted lower in August, but was still markedly stronger than a year earlier
Farmers, through their hard work, sacrifices and inspiration, continuously produce a positive impact that spans country borders, oceans and generations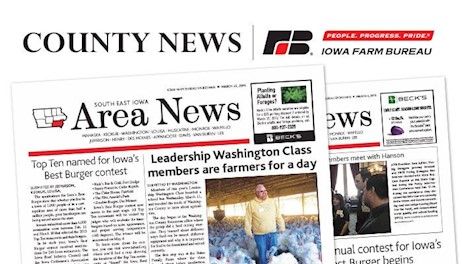 For the past decade, Bill Northey has served admirably as Iowa's Secretary of Agriculture, and Iowa Farm Bureau Federation (IFBF) members are extremely pleased he was tapped for a new role with the USDA leading the newly-created office of Farm Production and Conservation.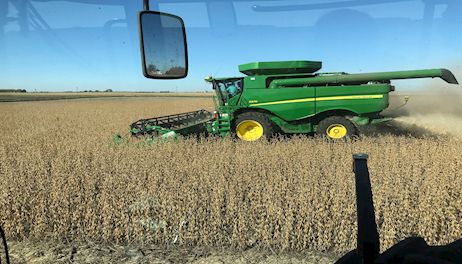 Iowa Gov. Kim Reynolds last week signed a proclamation declaring Sept. 25-29 Agricultural Entrepreneurship Week in Iowa.
The company said Thursday it was extending service to all of Iowa, not just the major cities. The catch is that Lyft needs to find drivers in those rural areas before service is possible.
Agriculture can lead Iowa to a more prosperous future by working with its urban neighbors to create jobs and opportunities for young people to emerge as leaders