Rural Vitality Articles
Iowa Farm Bureau members may subscribe for free email news on rural vitality, including stories about rural economic, business, and community development, seminars and other assistance for rural entrepreneurs, and more. Subscribe here!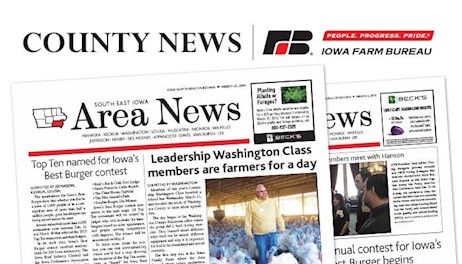 Gov. Terry E. Branstad today signed a proclamation to allow the transportation of overweight loads of soybeans, corn, hay, straw, silage and stover. The proclamation takes effect tomorrow, September 20, 2016, and expires after 60 days.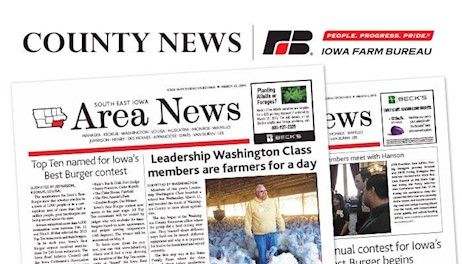 Low commodity prices and the lack of margins for farmers continued to put downward pressure on the value of Iowa farmland over the past 12 months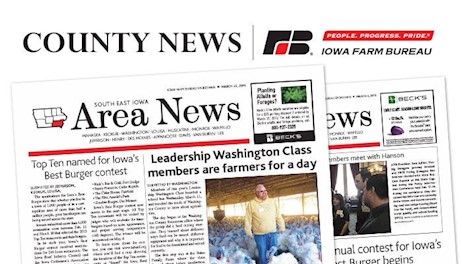 After Monsanto agreed to merge with Germany's Bayer last week, U.S. farm organizations and ag state lawmakers re-emphasized the need for federal anti-trust agencies to examine competition in the entire seed genetics and ag chemical industries before approving any of a growing list of proposed mergers.
The Iowa Farm Bureau Fed­eration (IFBF), along with the Iowa Corn Growers Association (ICGA), last week offered to underwrite the legal costs for the defense of the drainage districts in northwest Iowa who are targeted in a lawsuit filed by the Des Moines Water Works (DMWW) in case the lawsuit goes to trial.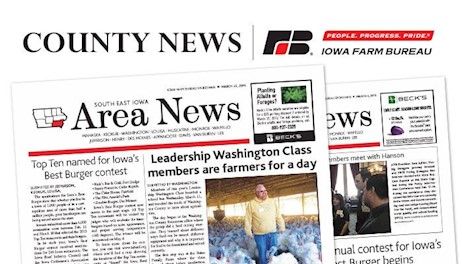 Bayer last week said talks with Monsanto have advanced and the German company upped its offer to more than $65 billion, a 2 percent increase on its previous offer for the world's largest seeds company.
There are many ways to measure the success of Black Hawk Lake restoration efforts, but perhaps the most visible occurred this summer when the 922-acre lake was filled with boatloads of South Dakotans casting for walleye.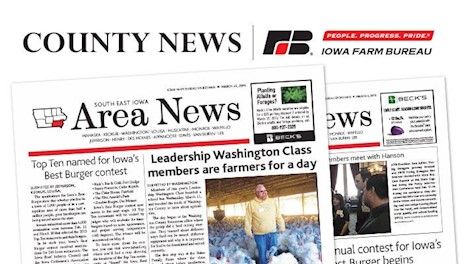 Guided by statewide grassroots input, the Iowa (IFBF) Political Action committee (PAC) has made "Friend of Agriculture" de­­signations for the 2016 general election on Nov. 8.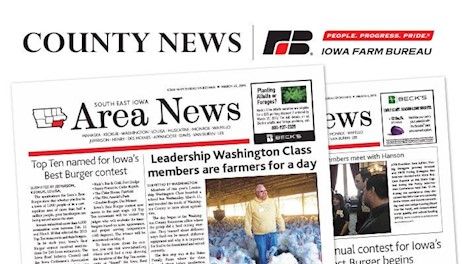 Farmers are continuing to trim production expenses in response to a third straight year of falling farm income, the U.S. Department of Agriculture (USDA) said last week in its farm income forecast.
Four leading agriculture companies are investing $100,000 each to support a new Ag Tech Accelerator designed to establish central Iowa's reputation as a global leader in cutting-edge agriculture technology and entrepreneurial activity.
I got away to spend a little time at the Farm Progress Show last week and was glad I did.