Rural Vitality Articles
Iowa Farm Bureau members may subscribe for free email news on rural vitality, including stories about rural economic, business, and community development, seminars and other assistance for rural entrepreneurs, and more. Subscribe here!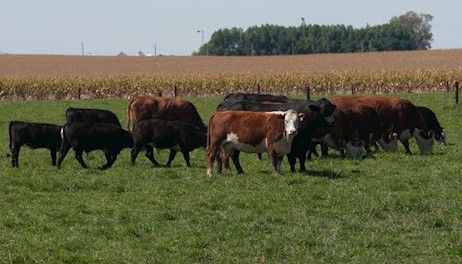 Rural Iowa has an abundance of so many things: friendly people, wide open spaces or historic Main Streets, where one can shop in boutique businesses or enjoy a slice of pie so good it seems to stop time while you eat it. Sure, you can find all those things, and more; but too often, what you won't find is a doctor.
For Adam Ebert, giving back to the community and speaking out for Iowa farmers are a routine part of his day, like checking on his cattle or tucking his two kids into bed for the evening.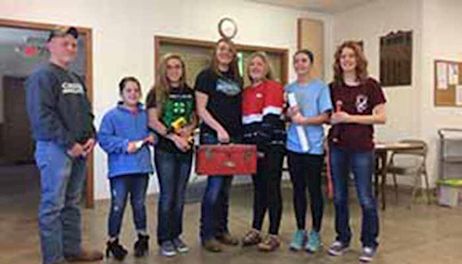 With low commodity prices persisting through 2016 and few signs of a sharp rebound in 2017, cracks are beginning to show in the balance sheets of farmers in Iowa and other Midwest states,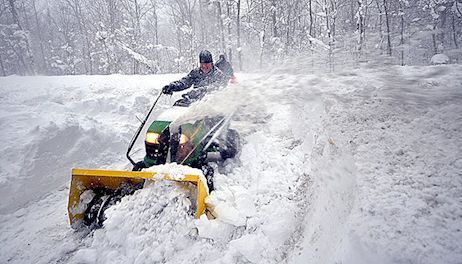 The Iowa Farm Bureau Federation (IFBF) will host a webinar about financial assistance options for beginning farmers at 1 p.m. on Dec. 14.
The Iowa Area Development Group (IADG) last week presented its Outstanding Business of the Year Iowa Venture Award to Iowa Fertilizer Co. of Wever.
The calendar may show this is the start of Iowa Farm Bureau Federation (IFBF) week, as proclaimed by Governor Terry Branstad, but the state's largest grassroots farm organization has always believed that agriculture thrives, when rural Iowa thrives.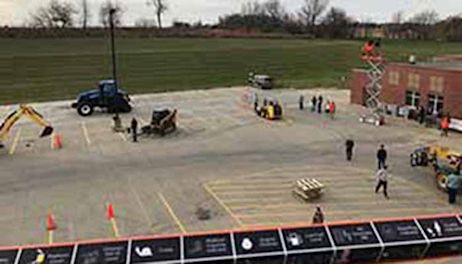 Imagine living in every Iowa community for 98 years (or longer), and you'll understand why Farm Bureau devotes its energy and millions of dollars annually to the pillars that help support our entire state, from farm families and rural communities to students of all ages.
U.S. net farm income will fall more than 17 percent in 2016 to $66.9 billion as compared to 2015, the U.S. Agriculture Department (USDA) said last week.
The NASS mission is to provide timely, accurate, and useful statistics in service to U.S. agriculture. When you receive one of the NASS questionnaires in the mail, please consider responding. Help accurately measure and portray the significant impact of agriculture.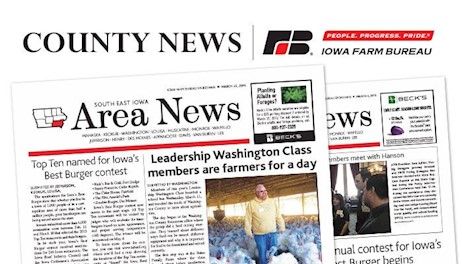 Two leaders in Iowa agricultural equipment manufacturing, Ray Hagie of Hagie Manufacturing in Clarion and Robert Vermeer of Vermeer Co. in Pella, were inducted last week into the Association of Equipment Manufacturers (AEM) Hall of Fame.