Rural Vitality Articles
Iowa Farm Bureau members may subscribe for free email news on rural vitality, including stories about rural economic, business, and community development, seminars and other assistance for rural entrepreneurs, and more. Subscribe here!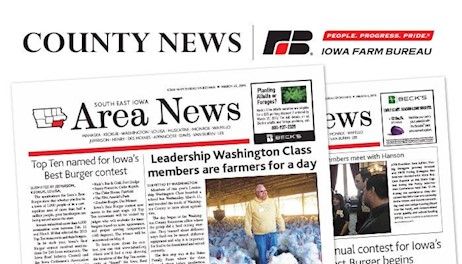 Because of the late harvest, Iowa Gov. Kim Reynolds has extended the exemption for overweight loads of corn, soybeans, haw, straw, silage and stover.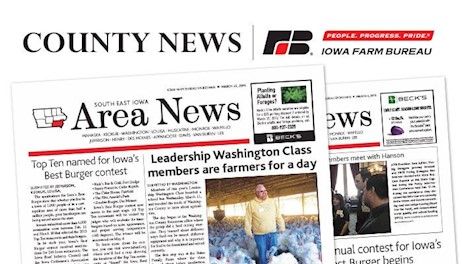 Iowans preparing to shop for their annual family Thanksgiving dinner feast can rest assured knowing the traditional meal is still a bargain at just under $5 a serving for a family of 10.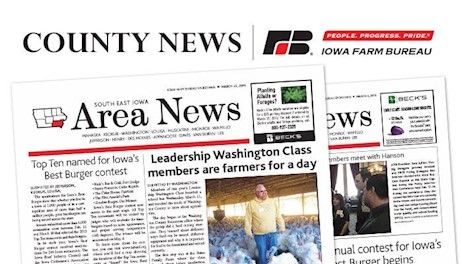 Whenever I see one of those news reports on television about the struggle to invent self-driving cars, I have the same thought: What's the big deal? I've had self-driving tractors on my farm for years.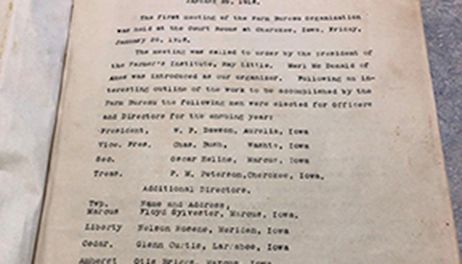 An inspiring story of patriotism, leadership and overcoming tough odds awaits Farm Bureau members from the keynote speaker at the 2017 Iowa Farm Bureau Federation (IFBF) annual meeting in Des Moines.
Farm Bureau members can expect a high-energy show performed by a popular Branson musical act at the 2017 Iowa Farm Bureau annual meeting Dec. 5-6.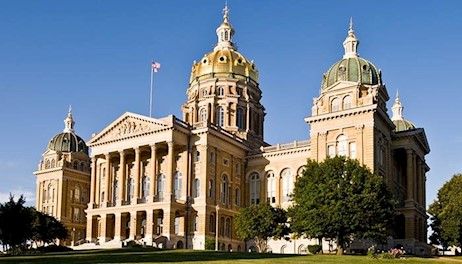 Iowa Farm Bureau Federation (IFBF), Iowa's largest grassroots general farm organization, will launch a year-long tribute to their approaching century of success December 5 and 6 in Des Moines for the 99th IFBF Annual Meeting.
Farmland prices in Iowa were flat in the third quarter of 2017, but rose 2 percent in the 12 months ending Oct. 1
Exports of U.S. feed grains and related products provide critical support across the U.S. economy, offering billions in direct and indirect economic benefits to farmers, rural communities and the nation as a whole
Six educational seminars at the 2017 Iowa Farm Bureau (IFBF) annual meeting will deliver insights on a range of consumer, environmental and economic issues affecting Iowa farmers.
A comprehensive analysis of Iowa agriculture is detailed in a new book released by the Iowa Farm Bureau Federation (IFBF), compiled by the Iowa office of the National Agricultural Statistics Services (NASS).