Risk Management & Farm Programs Articles
Iowa Farm Bureau members may subscribe for free email news on risk management and farm programs, including farm bill and farm succession insights, risk management seminars and webinars, and more. Subscribe here!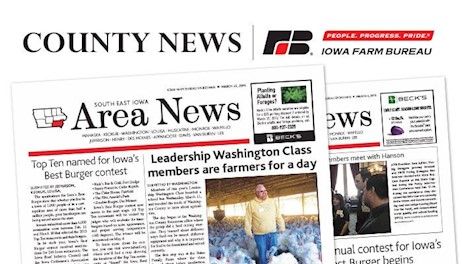 Article that explains the how USDA gathers information to make yield and production estimates for its reports. Greg Thessen, director of the USDA National Agricultural Statistics Service's Upper Midwest Regional Office in Des Moines, and a NASS enumerator.
2015 ARC-CO payments have been issued by the FSA. As shown on the map, Iowa counties received a final payment amount anywhere from $0 to $73 for corn acres, and $0 to $53 for soybean acres.
Even though the production forecasts in the October USDA report were close to expectations, they offered the best insight yet to where the final estimates might be.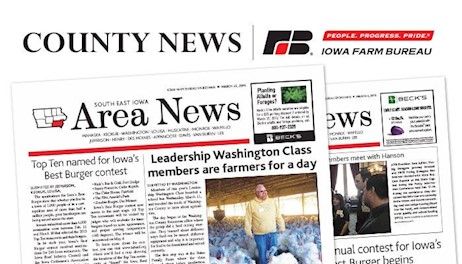 In the midst of debates and with Election Day quickly approaching, the importance of agricultural policy is even more pressing.
AFBF has released an 8-minute video overview of budget issues for the upcoming farm bill debate.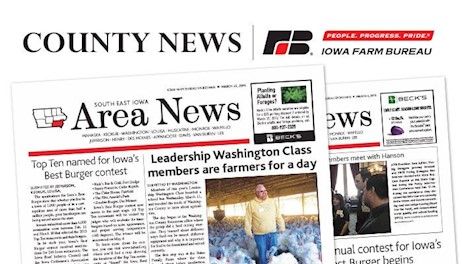 The Iowa Farm Service Agency and its county offices offer access to federal farm program benefits that may help farmers impacted by recent heavy rains and flooding. Here is a listing of those programs in this story.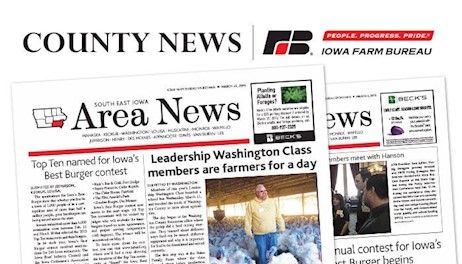 Ag lenders have reported large net equity losses for some row crop farms the past couple years. You can expect this trend to continue as lenders update farmers' balance sheets in the future, a few months from now. Many farms will have excess bushels of unpriced grain and may face running out of cash or time for cash prices to rise in order to pay down existing obligations.
The Iowa Farm Bureau Fed­eration (IFBF) is seeking members' opinions about the farm bill, and programs that should be included in a new bill, through a new online survey.