Risk Management & Farm Programs Articles
Iowa Farm Bureau members may subscribe for free email news on risk management and farm programs, including farm bill and farm succession insights, risk management seminars and webinars, and more. Subscribe here!
Sarah Rickelman, a Farm Bureau mem­­ber from Black Hawk County and a manager at Degener-Juhl Farms in Hudson, testified last week in Washington, D.C., before the Subcommittee on Agriculture, Energy and Trade for the U.S. House Committee on Small Business.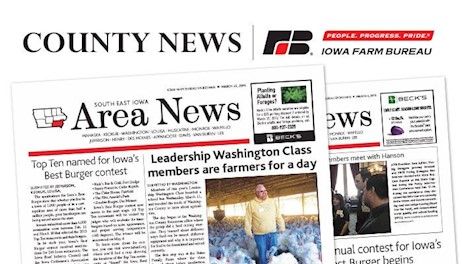 The U.S. Department of Agriculture's (USDA) quarterly grain Stocks report is often overlooked because it is usually released at the same time as other reports the trade thinks are more important.
John Lawrence outlines the need for federal funding for agricultural research and extension to keep U.S. family farms competitive in the world market.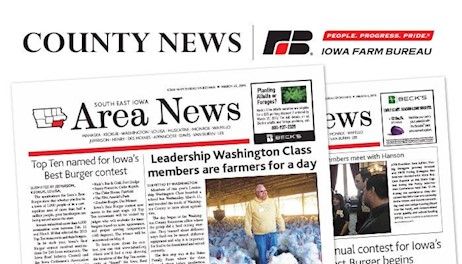 How will you position your farming operation for the next ag cycle?
The United States is still the king of corn. But there are others looking to knock it off its throne. It probably comes as no surprise to many corn producers here that the greatest rival is Brazil.
As Congress gears up for a major tax reform effort in 2017, Iowa Farm Bur­­eau leaders emphasized the need for a fairer and more equitable tax system
The American Farm Bureau Federation and 11 other farm and ranch groups last week asked congressional budget and appropriations committees to increase funding for farm programs in the 2018 farm bill.