Environmental Regulations Articles
Iowa Farm Bureau members may subscribe for free email news on environmental regulations, including regulations and court decisions that apply to crop and livestock farmers and more. Subscribe here!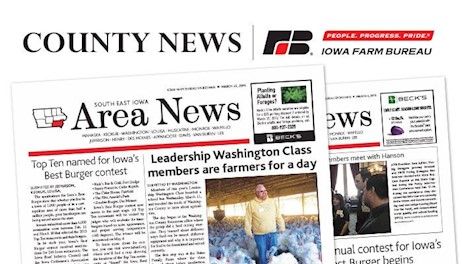 As tough conditions continue to plague the farm economy, Congress can help by breaking through partisan barriers on key issues like tax reform, trade and the farm bill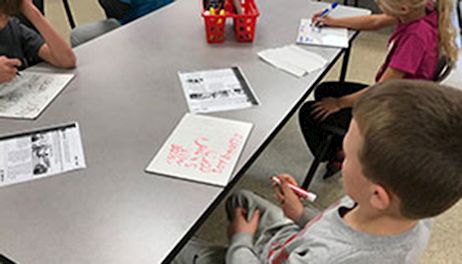 At the start of each year, the calendar seems to hold limitless possibilities.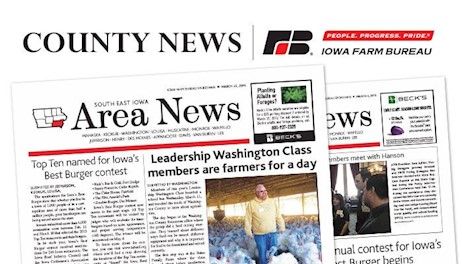 Harvest season is coming quick and with it manure application.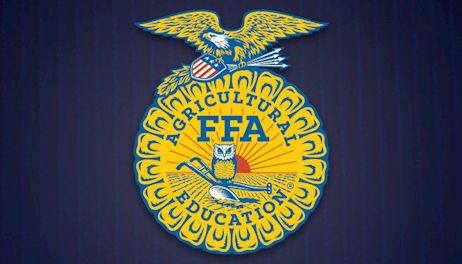 Additional antlerless deer tags are still available to resident Iowa deer hunters. Learn how to get them in this story.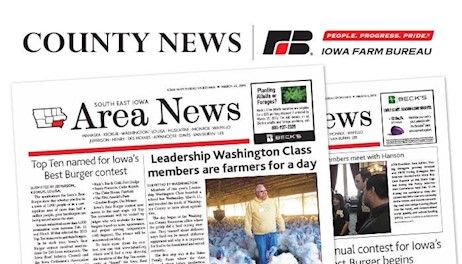 The 2017 DNR Resource Enhancement and Protection (REAP) Assemblies will be held Oct. 4-26 at 18 locations. Here is a listing of the dates and locations, and background information, including Farm Bureau REAP policy that may be helpful to members attending an assembly.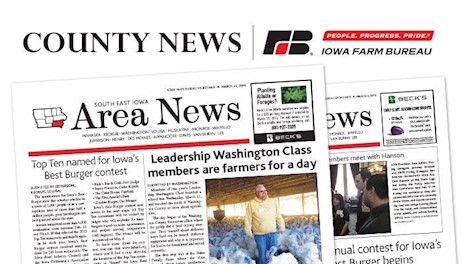 Conservation programs should be targeted to maximize environmental benefits while keeping productive farmland in use to create opportunities and economic activity in rural communities
Iowa farm leaders, lawmakers and others last week cheered the nomination of Iowa Agriculture Secretary Bill Northey to the newly created post of under secretary for farm production and conservation (FPAC) in the U.S. Department of Agriculture (USDA).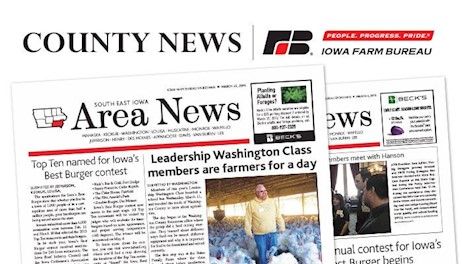 The U.S. Environmental Pro­tection Agency is considering setting a cutoff date for dicamba herbicide applications next year in response to damage caused by drift and off-target movement of the weed killer
On Tuesday, (August 02, 2017) 30 members of Congress signed and sent a letter to the chairmen and ranking members of the House committees on Natural Resources and Agriculture requesting that they work together to address the numerous regulatory inefficiencies and statutory roadblocks in the agriculture community. They urged the committees to modernize the Endangered Species Act and similarly outdated laws and regulations.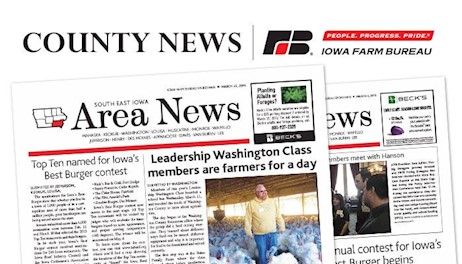 Farmers and ranchers now have until Sept. 27 to submit comments in support of the Environmental Protection Agency ditching the 2015 Waters of the U.S. rule. The rule, which was halted by the courts, had more to do with controlling land than protecting water and only created confusion for farmers, according to Don Parrish, AFBF's senior director of regulatory relations.