Environmental Regulations Articles
Iowa Farm Bureau members may subscribe for free email news on environmental regulations, including regulations and court decisions that apply to crop and livestock farmers and more. Subscribe here!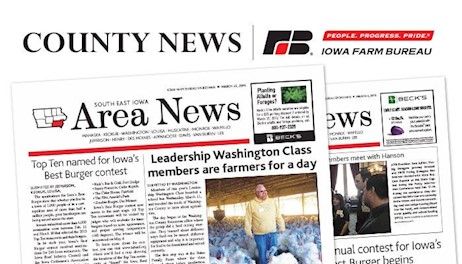 "President-elect Trump's selection of Scott Pruitt to lead the Environmental Protection Agency is welcome news to America's farmers and ranchers—in fact, to all who are threatened by EPA's regulatory over-reach—and should help provide a new degree of common sense and fairness for U.S. agriculture," said AFBF President Zippy Duvall in a statement issued Wednesday.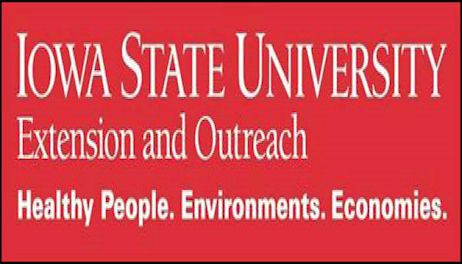 As the dust settles on a long election season, now is the time for the real work of addressing the critical issues facing America's rural comm­unities.
The NASS mission is to provide timely, accurate, and useful statistics in service to U.S. agriculture. When you receive one of the NASS questionnaires in the mail, please consider responding. Help accurately measure and portray the significant impact of agriculture.
Iowa's U.S. Sens. Charles Grassley and Joni Ernst, as well as U.S. Reps. Rod Blum, Steve King and David Young, last week urged President-elect Donald Trump to scrap the Environmental Protection Agency's (EPA) Waters of the United States (WOTUS) rule in the first few days of his presidency.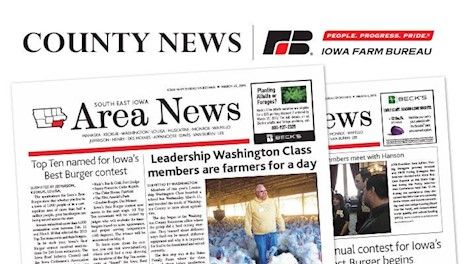 Nearly 40 senators, including almost every member of the Senate Agriculture Committee, have signed on to a bipartisan letter urging President Barack Obama to hold China's feet to the fire on its biotech approval commitments.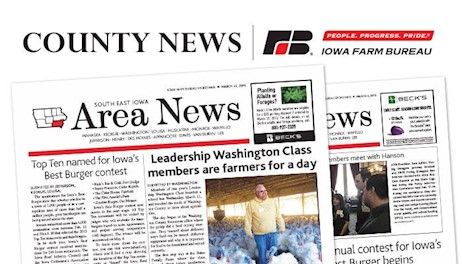 More and more hunters are skipping Iowa's mandatory deer harvest reporting requirement. One out of five successful hunters is not reporting their harvest, which could lead to underestimating the deer herd size and incorrect management polices and hunting seasons.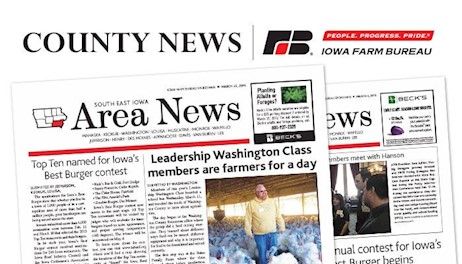 With the 2016 election completed, the Iowa Farm Bureau Federation (IFBF) has started working with lawmakers at the state and national levels to address key issues brought forward in the organization's grassroots policy development process,
Farmers will have a new weapon to fight herbicide-resistant weeds after the Environmental Protection Agency (EPA) last week approved a new dicamba herbicide formulation for post-emergence applications on dicamba-tolerant crops.
The educational sessions will focus on big-picture issues that Iowa farmers face today.
The American Farm Bureau Federation (AFBF) and other leading agriculture groups last week asked a federal court to vacate the Waters of the United States (WOTUS) rule developed by the Environmental Protection Agency (EPA) and the U.S. Army Corps of Engineers.