Environmental Regulations Articles
Iowa Farm Bureau members may subscribe for free email news on environmental regulations, including regulations and court decisions that apply to crop and livestock farmers and more. Subscribe here!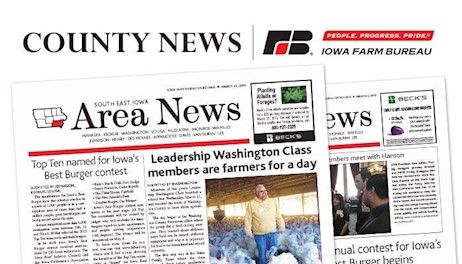 Iowans have until May 2 to comment on a DNR proposal that 11 Iowa counties have their antlerless deer quotas increased and 11 have their quotas decreased, in its 2017-2018 resident deer hunting rule. Learn more and how to comment in this story.
The Iowa Natural Resources Conservation Service has released a "technical note" that explains control options for Palmer amaranth in Conservation Reserve Program plantings, such as CRP pollinator plantings. "Agronomy Technical Note 40" includes the most detailed Iowa information to-date released by USDA on recommended/allowed eradication methods, CRP contract termination, monitoring fields for infestations, and controlling the spread of Palmer amaranth. Iowa State University also has a bulletin describing control options that will soon be placed on the ISU Extension Store website. It will be updated to include information on two preemergent herbicides that are expected to receive EPA approval for emergency use on CRP fields to control Palmer amaranth.
Water quality officials with the Iowa Department of Natural Resources (DNR), frustrated with the negative portrayal of the impaired waters listing, vowed last week to find ways to help Iowans understand that list is not a good indicator of the state's water quality.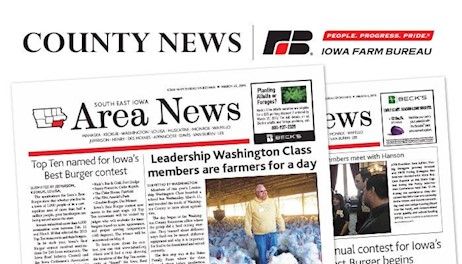 We've been hearing a lot about "fake news" these days, as we discover that some press releases and media reports just don't stand up to normal journalistic scrutiny. It's turning into a real problem as we all try to discern fact from spin.
Changes to the EPA's Worker Protection Standards approved in 2015 are still scheduled to go into effect, and some farmers may be responsible to comply. Learn more in this story.
The Des Moines Water Works last week announced it has decided not to appeal a federal judge's dismissal of its lawsuit against drainage districts in three northwest Iowa counties.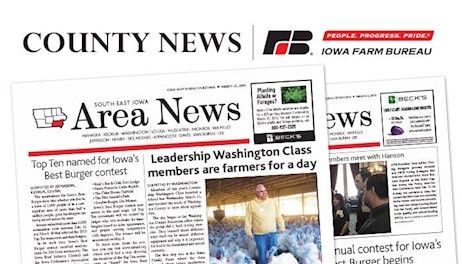 While the number of impaired waters is increasing, it does not mean that water quality is getting worse, according to the Iowa DNR. Comments will be accepted on the draft list through May 29.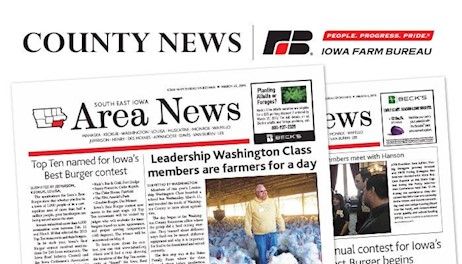 Farm groups, including the American Farm Bureau Federation (AFBF), have expressed their support for regulatory reforms included in a measure passed by the U.S. House.
A new report was published that tap water samples at the University of Iowa water treatment system in 2016 contained three kinds of neonicotinoids in fractions of less than 1 one-billionth of a gram. However, granular activated carbon filtration rapidly and nearly completely removed all neonicotinoids in the city's water treatment system.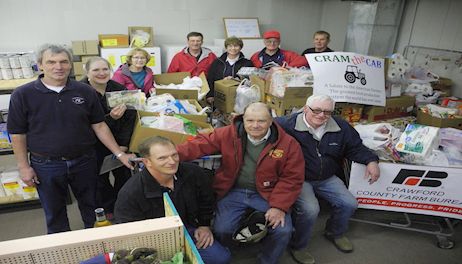 In an exclusive interview with the American Farm Bureau, new Environmental Protection Agency (EPA) administrator Scott Pruitt said Waters of the United States (WOTUS) repeal is ushering in a new era at the EPA