Environmental Regulations Articles
Iowa Farm Bureau members may subscribe for free email news on environmental regulations, including regulations and court decisions that apply to crop and livestock farmers and more. Subscribe here!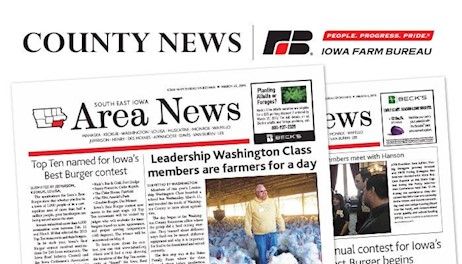 his month, the Spokesman is running essays by candidates for national offices who have been designated a Friend of Agriculture by the Iowa Farm Bureau Federation.
Although the European Parliament voted overwhelmingly Oct. 4 to ratify the Paris climate accord, actual carbon dioxide emission cuts will be easier said than done. Learn more in this Washington Post story. There are also links to other ag and climate change stories.
As a career small businessman, I understand the challenges facing farmers and producers in the First District and throughout Iowa.
Proposal would hurt conservation efforts and raise farmers' costs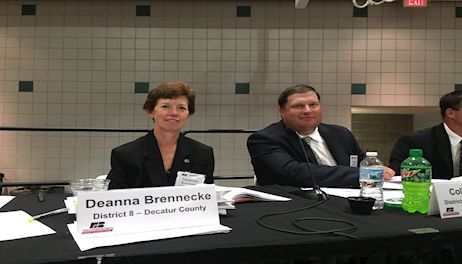 When the elections are over and Congress returns to work, it's time for regulatory reform.
Every four years, the American Farm Bureau Federation asks the Democratic and Republican presidential nominees to address the issues that concern farmers and ranchers the most. The Spokesman will publish the candidates' responses in the weeks running up to the Nov. 8 election.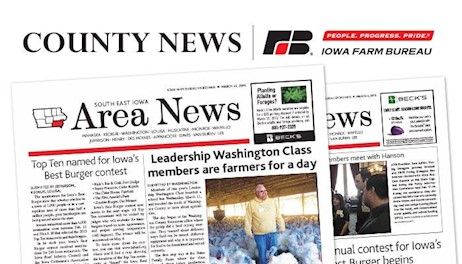 Despite a stay ordered by a federal appeals court, the Environmental Protection Agency (EPA) and the U.S. Army Corps of Engineers have continued to enforce the controversial Waters of the United States (WOTUS) rule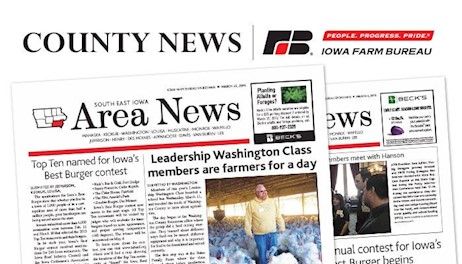 FBNews, the online/digital newsletter of American Farm Bureau, has begun posting responses from Democratic presidential nominee Hillary Clinton and Republican nominee Donald Trump on a range of issues that concern farmers and ranchers the most.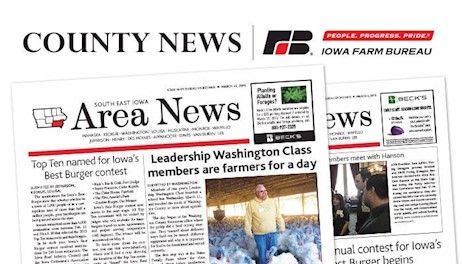 The Senate Committee on Environment and Public Works on Tuesday, September 20, 2016 released a report that exposes the administration's reckless and unlawful actions in enforcing the Clean Water Act, according to AFBF.
New trade opportunities are essential to give farm income a much-needed boost at a time when crop prices are below the cost of production, members of the Iowa Farm Bureau Ag Leaders Institute told lawmakers last week in Washington, D.C.