Education Articles
Iowa Farm Bureau members may subscribe for free email news on education, including stories about education funding and curriculum, the integration of agriculture into the classroom, and more. Subscribe here!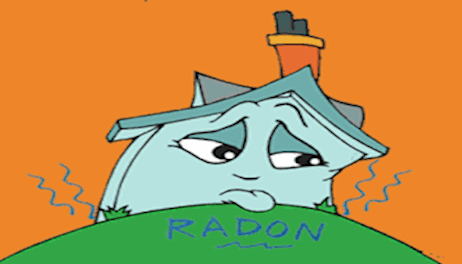 The U.S. Farmers & Ranchers Alliance recently launched Digital Exploration and Interactive Lesson Plans as part of its based Discovering Farmland curriculum, which is based on the award-winning documentary, "Farmland, a film by James Moll." Building off the four free lesson plans, these new activities further inspire students in urban areas to gain real world insights and understanding of where their food comes from and how it is grown and raised.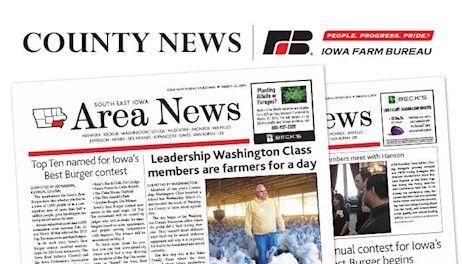 Iowa Gov. Terry Branstad last week introduced a budget that prioritizes a long-term, dedicated source of revenue for implementing projects outlined in the state's Nutrient Reduction Strategy.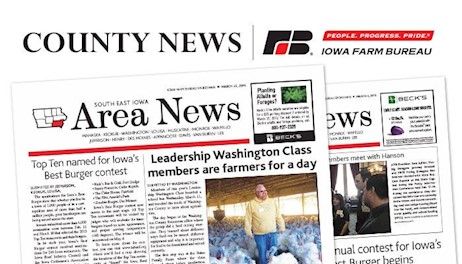 The Iowa Egg Council and Fareway Stores will deliver a truckload of eggs to the Food Bank of Iowa this week for distribution to every food bank serving Iowa.
Applications for the National Pork Board's 21 scholarship offerings for the 2017-18 academic year are now available, the National Pork Board recently announced.
In an effort to help Iowa farmers tell their story and build support in their communities, the Iowa Farm Bureau Federation (IFBF) will hold a special F.A.R.M. (Farmer Advocates Reaching Mainstreet) Team training Feb. 2 and 3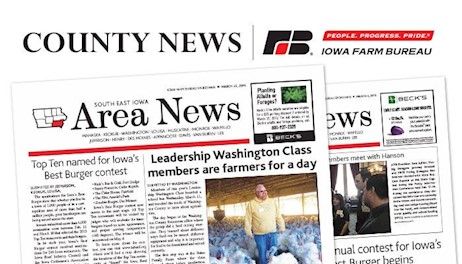 Farm Bureau and Iowa State University (ISU) Athletics have a new opportunity for fans to catch ISU's entire run at the Big 12 conference tournament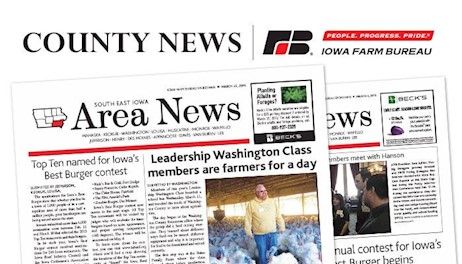 Industry tours, more than a dozen educational sessions and the young farmer discussion meet will be among the featured activities at the Iowa Farm Bureau's 2017 Young Farmer Conference Jan. 27-28 in Des Moines.
In the upcoming session of the Iowa Legislature, which begins Jan. 9, Farm Bureau will focus on coupling the Iowa tax code with federal tax code for Section 179 asset expensing; on creating a long-term, dedicated funding source to support Iowa's critical water quality and soil conservation programs; on protecting property taxpayers; and on other key legislative initiatives.
The Iowa Farm Bureau recognizes the importance of supporting today's youth, who represent the next generation of community members and leaders in our state.
Consumers today want to know more about how their food is grown and raised, but many have never visited a working farm and aren't familiar with modern farming practices.