Education Articles
Iowa Farm Bureau members may subscribe for free email news on education, including stories about education funding and curriculum, the integration of agriculture into the classroom, and more. Subscribe here!
Wendy Wintersteen, endowed dean of Iowa State Uni­versity's (ISU) College of Agriculture and Life Sciences, is one of four finalists to lead the university as president.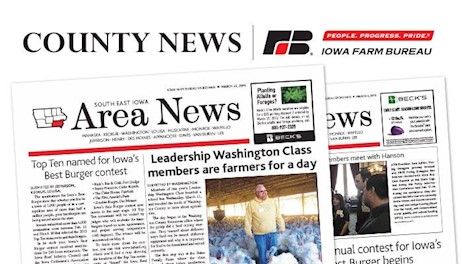 At the foot of the Loess Hills, in Harrison County, lies Uriah Hawkins. And thanks to the work of Rita and Bill Hammitt, local 4-H groups and others, the burial site lies in peaceful prairie.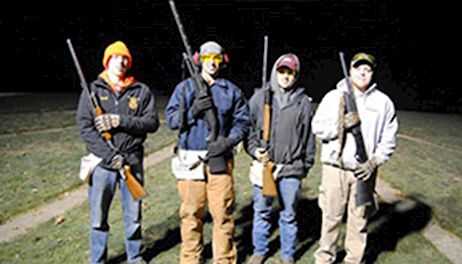 There is plenty of interest in recruiting at Iowa State University's Agriculture and Life Sciences Career Day despite the downturn in the agriculture sector,
Iowa Secretary of Agriculture Bill Northey today encouraged Iowa farmers and agribusiness professionals to consider applying for a Nuffield International Scholarship.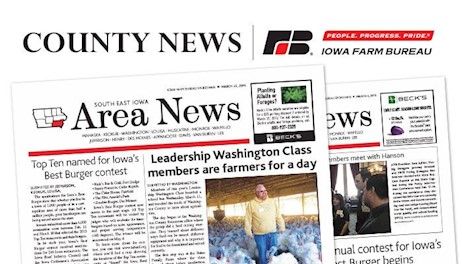 Chad Greenway, Hawkeye and NFL star, will be honored this year at the America Needs Farmers (ANF) game set for Sept. 23 in Iowa City.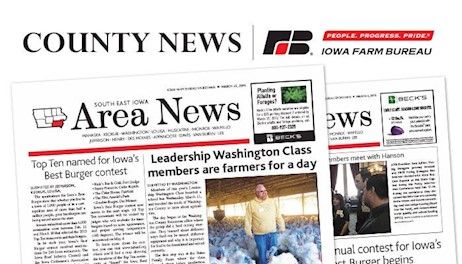 When you're shopping at the grocery store, you will likely find many foods nowadays labeled "natural," "simply" or "honest" to capture your attention while speeding through the aisles.
Erik Wilcox, GROWMARK manager of crop protection application and equipment, showcased the realistic effects of the new FS applicator simulator to ag media recently by purposely driving into a fence.
Recently President Trump has spoken about his feelings towards terminating the South Korean Free Trade Agreement. Here is the U.S.-South Korean Ag trade data.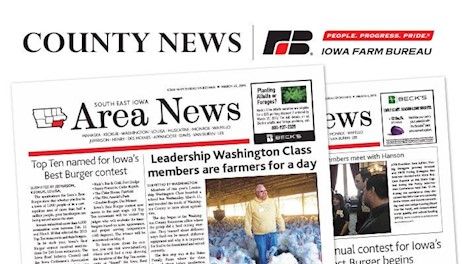 Florida has significant agricultural assets, in fruits, vegetable crops, and animal agriculture sectors.