Education Articles
Iowa Farm Bureau members may subscribe for free email news on education, including stories about education funding and curriculum, the integration of agriculture into the classroom, and more. Subscribe here!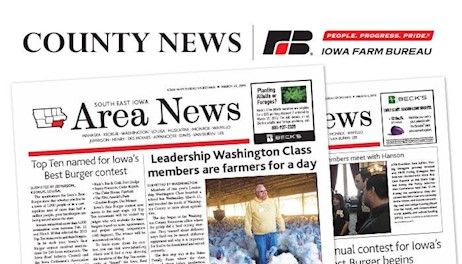 The second week of April saw blue jackets all around Ames for the 89th annual Iowa FFA Leadership Conference. FFA students from all corners of the state gathered for career development contests and discussions with their peers and agricultural employers in attendance, bringing a wave of excitement and optimism along with them.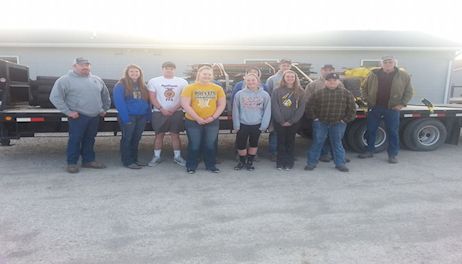 Working in the Iowa Farm Bureau booth at the 2017 Iowa FFA Leadership Conference, I met with young students who were not only Farm Strong but farm smart. Unlike me at that age, these young people know exactly where their passion lies, and that's within agriculture.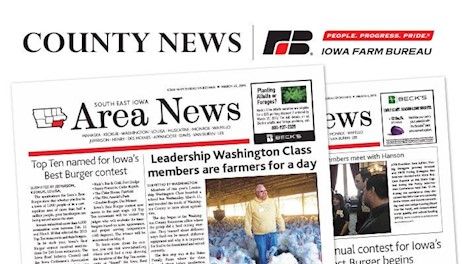 The Iowa Council on Agri­cult­­ural Education awarded Maq­­uoketa Valley Community School District in Delhi with the 2017 Excellence in Agriculture Education award.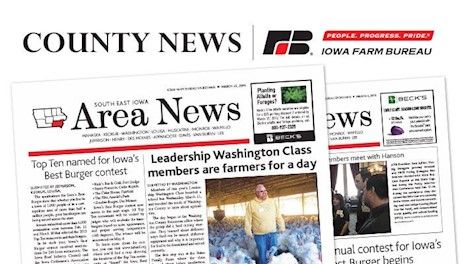 Based on the two most recent USDA Ag-Census data years of 2007 and 2012 age data shows some alarming trends.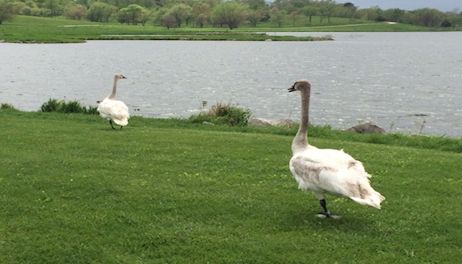 America consumers are getting an even better deal on food this spring because of lower commodity prices
If the enthusiasm and en­­ergy at the Iowa FFA Con­ference last week is any indication of the future of agriculture, we're all in good hands.
Finding suitable nonfiction books about farming and corn production for elementary students is difficult, but the Iowa Ag Literacy Foundation is hoping to change that.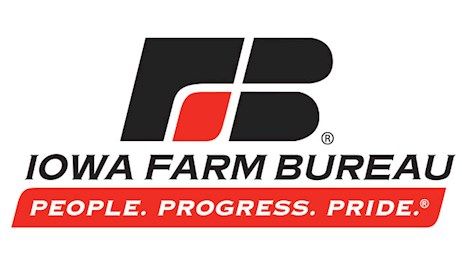 The American Farm Bureau Foundation for Agriculture has recognized 11 educators – teachers and classroom volunteers – for their exceptional efforts to encourage agricultural literacy. Those recognized will each receive $1,500 scholarships to attend the National Agriculture in the Classroom Conference in Kansas City, Missouri, June 20-23. The Foundation, through the White-Reinhardt Fund for Education, sponsors the scholarships in cooperation with the American Farm Bureau Women's Leadership Committee.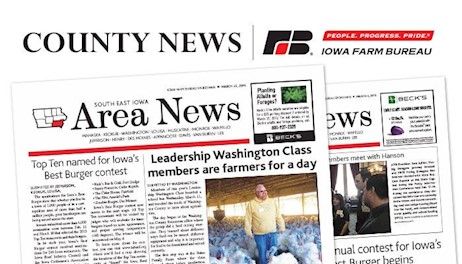 For more than 30 years, the Iowa FFA Association and Iowa Farm Bureau have partnered to help make the next generation of Iowa leaders "Farm Strong."! We're proud to sponsor this year's Iowa FFA Leadership Conference and support Iowa's students through a number of different initiatives, including millions of dollars in scholarships.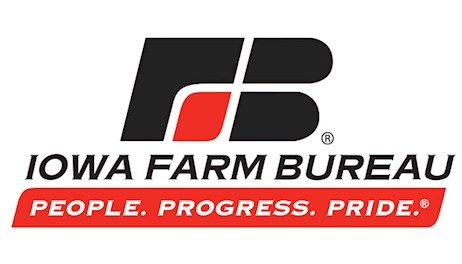 John Lawrence, associate dean in the Iowa State University College of Agriculture and Life Sciences and director of ISU Extension and Outreach