The Spokesman Speaks Podcast Articles
Since 1934, The Iowa Farm Bureau Spokesman has been Iowa's leading agriculture news source, and today it has the largest readership of any ag newspaper in Iowa. While The Spokesman newspaper is available exclusively to Iowa Farm Bureau members, The Spokesman Speaks podcast is available publicly, providing the ag news and farmer education that matter most.
You can also subscribe and listen to The Spokesman Speaks podcast in your favorite podcast app:
Apple Podcasts
Google Podcasts
Spotify
iHeartRadio
Stitcher
TuneIn Radio
Radio.com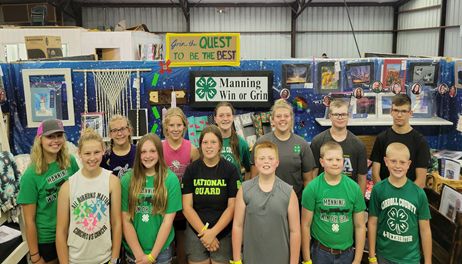 In this episode, Emily Skor (CEO of Growth Energy) shares why ethanol's benefits are even better than we previously thought (following a new study by researchers at Harvard and other universities). And Kasey Engel (a regional crop consultant for Farm Bureau Financial Services) provides crop farmers with useful insights to consider as they make their spring 2021 crop insurance decisions. (Western Agriculture Insurance Company is an equal opportunity provider.)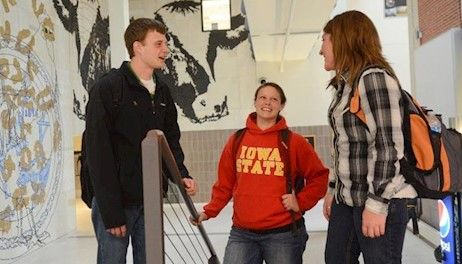 This episode features consumer trends and trust research insights from a renowned researcher who advises major food and farming brands like Costco, Chick-fil-a, Corteva and Farm Bureau: Charlie Arnot, CEO of The Center for Food Integrity. It also features a conversation with Iowa Farm Bureau Conservation and Natural Resources Policy Advisor Rick Robinson, about an under-the-radar federal proposal that could have cut some farmers' access to conservation cost share funding and even crop insurance, if Farm Bureau hadn't stepped in to challenge it.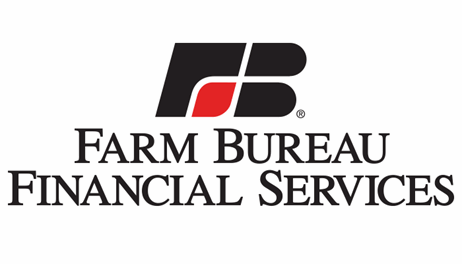 This episode features an in-depth conversation with Zach Johnson (the Minnesota farmer who's known to his 700,000-plus YouTube subscribers as the "Millennial Farmer"). The episode also includes discussions about Iowa's impact on national public policy (with Iowa Farm Bureau President Craig Hill) and a new program to assist livestock farmers who were impacted by last year's derecho (with Brian Waddingham of the Coalition to Support Iowa's Farmers).
This episode features a preview of Iowa Farm Bureau's 2021 state legislative priorities (with State Policy Advisor Matt Steinfeldt) and a preview of Iowa Farm Bureau's upcoming Economic Summit Webinar Series (with Senior Economist Dr. Sam Funk).
Mary Ebert farms in Guthrie County with her husband, Adam, and serves as the chair of Iowa Farm Bureau's Young Farmer Advisory Committee (the committee that plans Iowa Farm Bureau's popular Young Farmer Conference). As we turn the page to 2021, Mary shares the challenges and opportunities she sees for Iowa's young farmers, as well as some advice she'd offer her peers.
This episode celebrates the 60th anniversary of the Japan Hog Lift, an act of Iowa kindness that has created a lasting relationship between Iowa and Japan (and one that has played a meaningful role in the United States' strong trade relationship with Japan).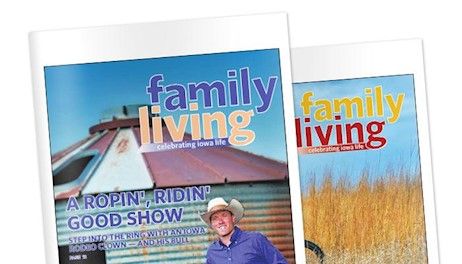 In this episode, we speak with three Iowa ag entrepreneurs who offer unique technology solutions for farmers.
Welcome to this special 3-part podcast series with three Midwest Farm Bureau economists: Iowa Farm Bureau senior economist Dr. Sam Funk, Nebraska Farm Bureau senior economist Jay Rempe, and Illinois Farm Bureau senior economist Mike Doherty.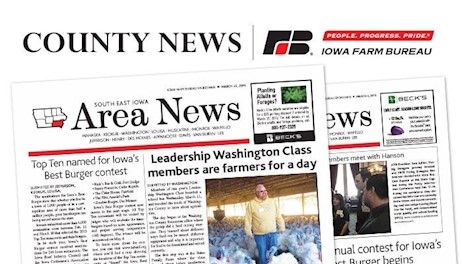 In this episode, Farm Bureau Heath Plan Vice President Steve Kammeyer shares the unique benefits of the Farm Bureau Health Plan (which is designed for Iowans who don't qualify for subsidies under the Affordable Care Act) and why the plan is offering subscribers a base rate reduction in 2021.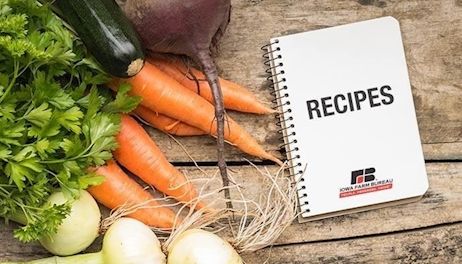 In this episode, Kristine Tidgren (Director of the Center for Agricultural Law and Taxation at Iowa State University) helps farmers make the most informed choices when filing their 2020 income taxes.