The Spokesman Speaks Podcast Articles
Since 1934, The Iowa Farm Bureau Spokesman has been Iowa's leading agriculture news source, and today it is the largest circulation ag newspaper in Iowa. While The Spokesman newspaper is available exclusively to Iowa Farm Bureau members, The Spokesman Speaks podcast is available publicly, reaching farmers on-the-go with stories and expert advice that matter.
You can also subscribe and listen to The Spokesman Speaks podcast in your favorite podcast app:
Apple Podcasts
Google Play
Spotify
iHeartRadio
Stitcher
TuneIn Radio
Radio.com
In this episode, Iowa State University grain quality expert Dr. Charles Hurburgh shares his advice for farmers who will be handling crops damaged by Iowa's derecho storm and drought.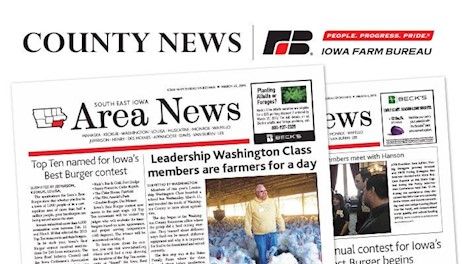 In this episode, Iowa DOT officer Sergeant Kevin Killpack talks about DOT's rules and exceptions for farmers during the 2020 harvest. And Iowa farm celebrity Michelle Miller (known to her social media followers as "The Farm Babe") shares how she welcomed Burger King executives to learn the truth about the sustainability of agriculture (after Burger King ran an ad mischaracterizing the environmental impact of cattle).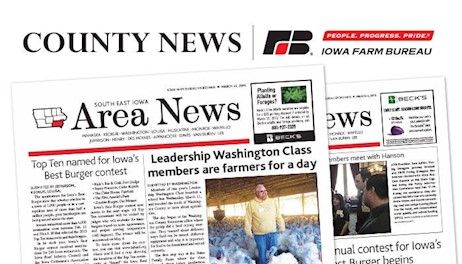 This special episode features expert advice on managing crops that were damaged by Iowa's derecho storm on August 10. Dr. Mark Licht (a cropping systems specialist for Iowa State Extension) encourages farmers to start with their crop insurance agents and walks them through their management options.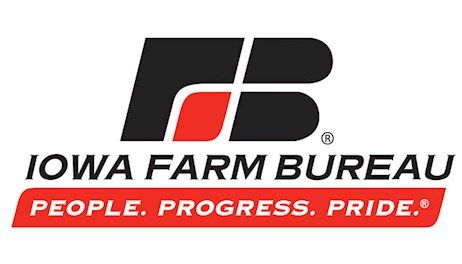 In this episode, Ed Kordick (Iowa Farm Bureau's Farmer Education Program Manager) offers tips for marketing your corn and soybeans after harvest. Also, Rachel Cutrer (founder and owner of Ranch House Designs, Inc. and B.R. Cutrer, Inc.) shares how she built her own successful farm to table brand and how she's helping other farmers and ranchers do the same.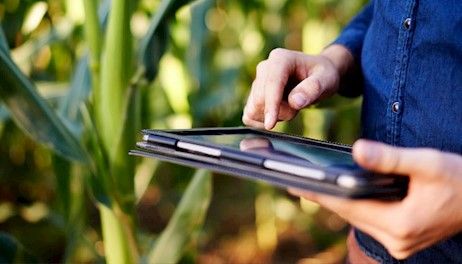 In this episode, we discuss how Iowa's conservation efforts pay dividends, for water quality protection and soil health and by cutting costs and creating potential revenue opportunities.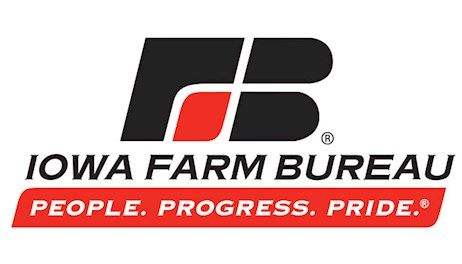 In this episode, Iowa Secretary of Agriculture Mike Naig quantifies the growing number of practices Iowa's farmers are using to protect soil and water quality. And Mark Jackson (a Mahaska County Farm Bureau member who was recently named Iowa's 2020 Conservation Farmer of the Year) shares his advice for farmers who are looking to scale up their conservation efforts.
Unfortunately, we're all familiar with stories about livestock farms that have been targeted by people and groups with bad intentions. Learn how to reduce your farm's risk of being targeted.
In this episode, Iowa Farm Bureau's senior economist (Dr. Sam Funk) walks through the COVID-19 assistance that's currently available to farmers and Iowa Farm Bureau's national policy advisor (Daniel Heady) discusses additional federal relief that could be available to farmers in the weeks to come.
In this episode, Iowa Secretary of Agriculture Mike Naig talks about state COVID-19 relief resources and Chris Norton (a former Luther College football player who experienced a paralyzing injury on the field and beat the odds to walk again) shares inspiration that we could all use right now.
In this episode, Dr. Kathryn Polking (Bureau Chief for Iowa Department of Agriculture and Land Stewardship's Meat and Poultry Inspection Bureau) and Terry Kerns (co-owner of eastern Iowa's popular Edgewood Locker) help farmers navigate their best options for marketing and processing livestock during the COVID-19 pandemic.