Crops Articles
Iowa Farm Bureau members may subscribe for free email news on crops, including production and marketing insights, biotechnology and international trade news, and more. Subscribe here!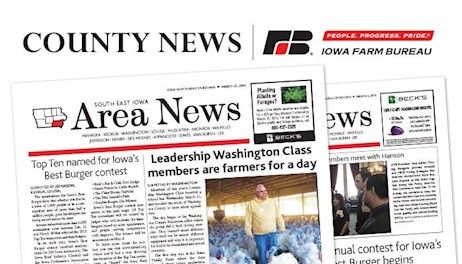 Just how productive is Iowa when compared to other states? State rankings based off Ag-sales per square mile, and by share of Ag-land to total land.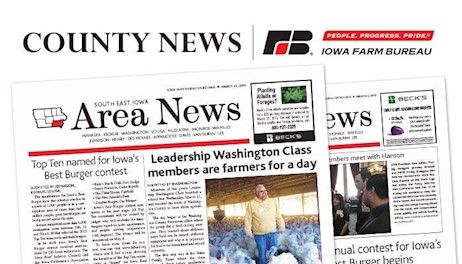 Iowans have until May 2 to comment on a DNR proposal that 11 Iowa counties have their antlerless deer quotas increased and 11 have their quotas decreased, in its 2017-2018 resident deer hunting rule. Learn more and how to comment in this story.
The Iowa Natural Resources Conservation Service has released a "technical note" that explains control options for Palmer amaranth in Conservation Reserve Program plantings, such as CRP pollinator plantings. "Agronomy Technical Note 40" includes the most detailed Iowa information to-date released by USDA on recommended/allowed eradication methods, CRP contract termination, monitoring fields for infestations, and controlling the spread of Palmer amaranth. Iowa State University also has a bulletin describing control options that will soon be placed on the ISU Extension Store website. It will be updated to include information on two preemergent herbicides that are expected to receive EPA approval for emergency use on CRP fields to control Palmer amaranth.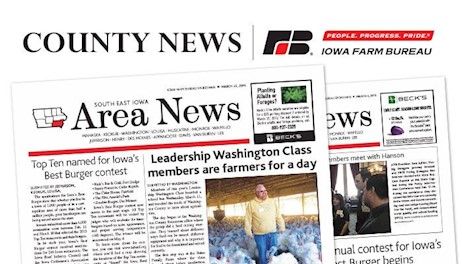 The beginning of production at two new nitrogen fertilizer plants in Iowa will mean significant savings for Iowa farmers facing tight crop budgets
A common worry among farmers in California, Florida, Texas, Michigan and elsewhere is that they won't have enough migrant labor for their fruit and vegetable harvests.
Iowa's premier weekly crop reports as seen in the Iowa Farm Bureau Spokesman.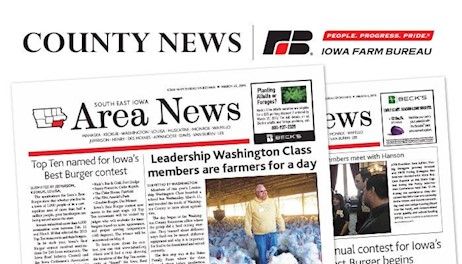 Cool, wet weather pushed planting in Iowa and the Western Corn Belt considerably behind last year's pace, but analysts say there's still ample time to catch up.
Sales volume of farm and ranch land is up 38 percent from a year earlier, primarily driven by non-operating landowners, according to a report by Farmers National Company.
The number of cattle on feed in the United States surprised analysts last week
The USDA Grain Stocks report at the end of March indicated that Iowa farmers held 1 billion corn bushels in on-farm storage plus another 700 million bushels off-farm.