Crops Articles
Iowa Farm Bureau members may subscribe for free email news on crops, including production and marketing insights, biotechnology and international trade news, and more. Subscribe here!
The recently released NASS harvested yields can be used to estimate the 2016 Agriculture Risk Coverage (ARC) payments planned for payment in the fall.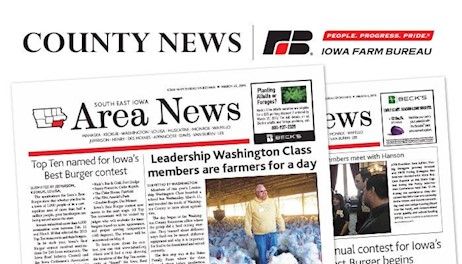 A new report from U.S. News & World Report ranks Iowa as the 6th best state to live, based on 68 metrics across seven categories: health care, education, infrastructure, crime and corrections, opportunity, economy, and government.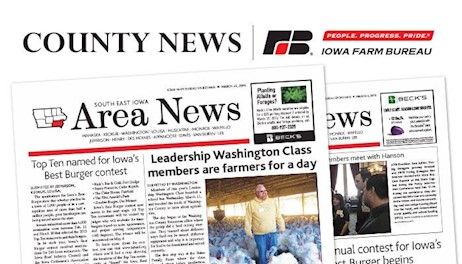 According to the Farms and Land in Farms 2016 Summary released by USDA/NASS, the estimated number of farms in the U.S. is 2.06 million, but has declined about 8,000 farms since 2015. Total land in farms has also declined, while average farm size increased slightly.
Iowa Hog Production Costs Feed cost is the largest cost component in a hog production enterprise. In Iowa, feed costs were about 49% of total production costs for a wean to finish operation (270 pound-hog) during 2016.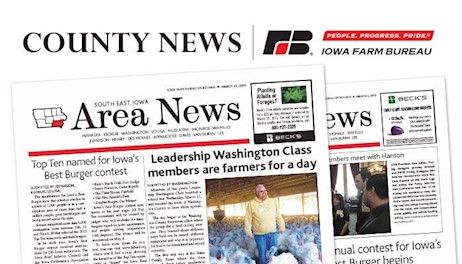 In 2016, Mexico was the third largest value market for U.S. agricultural products, after China and Canada (see Figure 1). Trade between the United States and Mexico has increased since the North American Free Trade Agreement (NAFTA) was implement on January 1, 1994. The 2016 value of U.S. agricultural exports to Mexico was up 0.8% to $17.9 million from 2015, but down 7.9% compared with the record value in 2014 ($19.5 billion). This was the lowest export value since 2010 ($14.6 billion) (see Figure 1). Nonetheless, the value of agricultural exports to Mexico in 2016 represented 13.2% of total U.S. agricultural exports last year.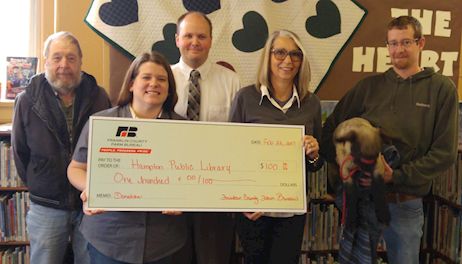 In his latest crop market report, Record Crop Consumption Could Move Even Higher, AFBF economist John Newton notes that USDA's projections for increased corn and soybean consumption could give farmers a boost.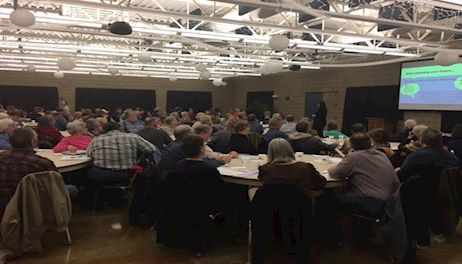 The rocky, porous soils of southeast Georgia are miles away from Iowa, both literally and figuratively, but farmers from the two states can still learn a few things from each other.
A warmer-than-normal and fairly dry winter has created a wide variation in soil moisture amounts across Iowa heading into the growing season.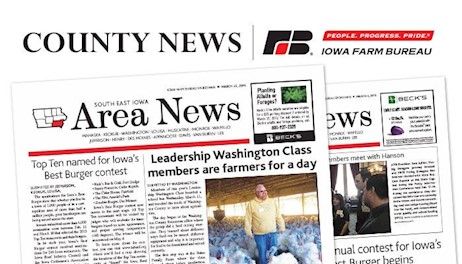 Cattle and calves on feed for the slaughter market in the United States for feedlots with capacity of 1,000 or more head totaled 10.8 million head on Feb. 1, 2017