Farm Fresh Blog Articles
Farm Fresh is Iowa Farm Bureau's blog about the people who bring you your food, fuel and fiber, and the issues they face. Check it out at iowafarmbureau.com/FarmFreshBlog.
A new study showing that lean beef can help in weight loss and weight management also caught my attention as I aim to eat healthier this fall.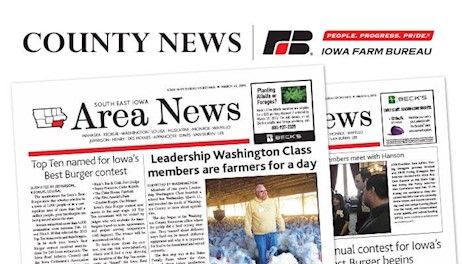 There's so many ways that women contribute to agriculture, and I've come to find that there's no such thing as a small job on the farm.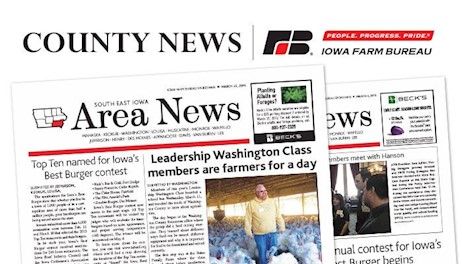 My daughter and I started a new Saturday morning routine this summer. Whenever we have a free weekend and beautiful weather, we make a stop at the downtown Ames farmers market for a "second breakfast" (the best part of toddlerhood, if you ask me) before heading to the nearby kiddie pool.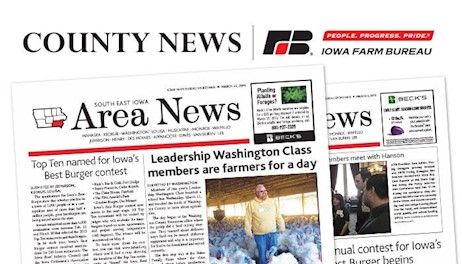 As a gardener, I know that "chemicals"- such as pesticides and crop-protection products- are a necessity in growing safe, healthy food. Without pesticides, farmers would lose a significant portion of their food crops, which leads to food waste and rising costs at the grocery store
I wasn't aware that the Register had added Farm Bureau to a poll of Iowans about trust, but I'm not all that surprised about the result.
A bathroom remodel takes muscle, time, patience and Iowa-grown crops and livestock
From crops to conservation and landmarks, cyclists have a chance to appreciate Iowa's diverse agriculture and beauty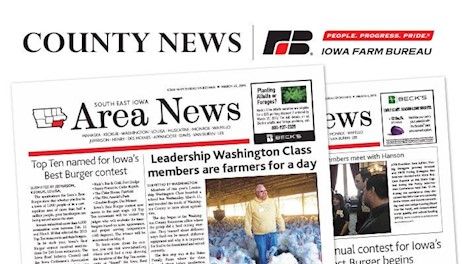 How a traveler's fascination of California agriculture and landscape turned into increased Iowa pride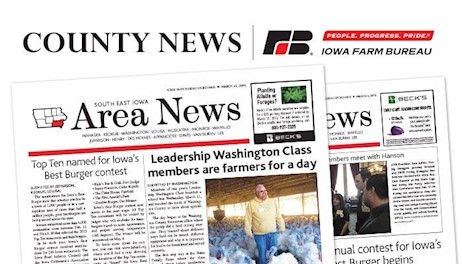 In Poland, folks may not understand the fierce rivalry of Cyclone and Hawkeye fans or Iowa farmers' dedication to either red or green tractors. But they can clearly see the pride that Iowa farmers have in their farms, their state and helping to sustainably feed, clothe and fuel the world.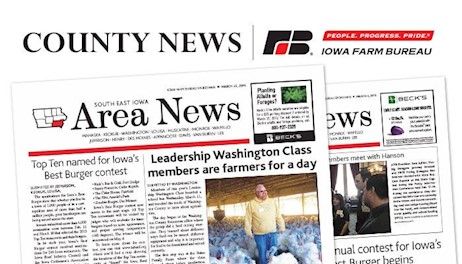 Finding ways and time to bond and connect with family can be a real challenge, especially with working parents and children involved in countless activities. For many, the upcoming 4th of July holiday presents a great opportunity to gather with family and friends and enjoy some quality time outdoors and share a hot, fresh meal from the grill. For my family, it's our tradition.