Farm Fresh Blog Articles
Farm Fresh is Iowa Farm Bureau's blog about the people who bring you your food, fuel and fiber, and the issues they face. Check it out at iowafarmbureau.com/FarmFreshBlog.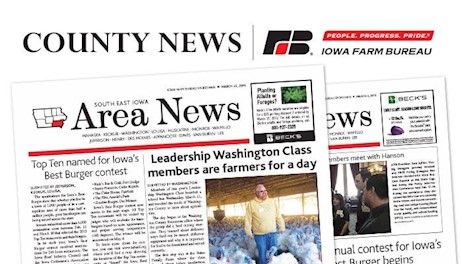 Cover crops, buffer strips, and wetlands might not look impressive, but they are producing some amazing results!
Cleaner water starts with science and goals, but ultimately it takes teams of individuals, organizations, businesses and government entities committed to getting the job done in communities around the state. That's where Iowa's Water Quality Initiative is truly excelling.
Chad Greenway's gridiron success is well known, but his Farm Strong character that made him the perfect fit for the ANF squad is less reported.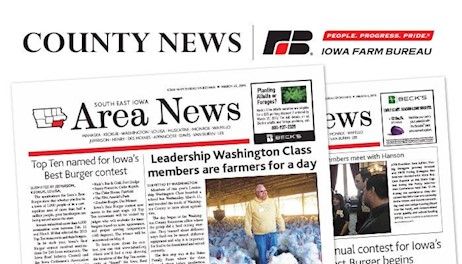 While most Iowans prefer chops, steaks and burgers, the overseas demand for what are euphemistically called "variety meats" is a big deal for our state.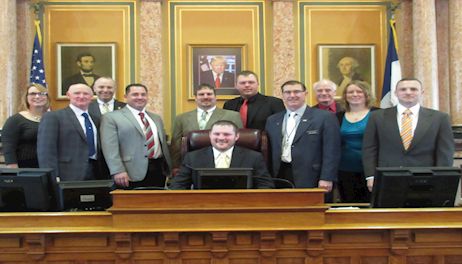 When I read a recent USDA study which stated ethanol reduces Greenhouse Gas (GHG) emissions by about 43 percent, compared to traditional gasoline, I knew for the sake of being a gasoline consumer married into a farm family, I wanted to know more.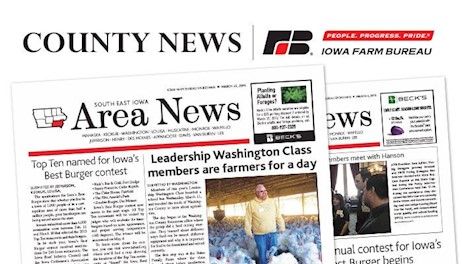 Being a lifelong Iowan and a farmer's daughter, I admit I'm a little biased about our great state.
High-quality, or "complete," proteins found in animal-based foods, such as beef, pork, poultry, eggs and dairy, contain all the essential amino acids and are easily digestible.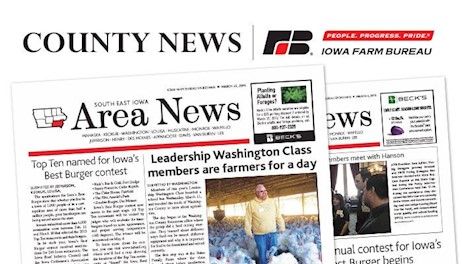 With the agriculture industry expanding over the past few decades, so has the FFA.
As a Cyclone fan, I have to celebrate wins as they come (especially if it's a win over Kansas at Kansas). So, I'm super excited to announce Cyclone fans triumphed during the Young Farmer Conference "food fight."
What makes a "real" farmer? Caitlyn Lamm has the answer.