Conservation Counts Articles
Read more about how farmers are taking a collaborative and comprehensive approach to improving water quality at ConservationCountsIowa.com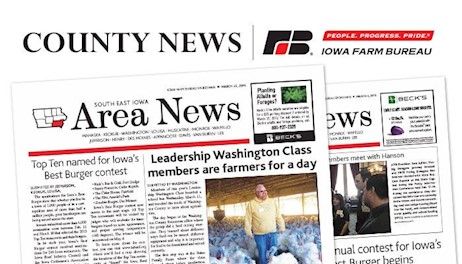 The Hermanson family began raising turkeys on their Story County farm seven decades ago to provide more income diversity. It's been a successful strategy; raising turkeys has, over the years, helped the farm add value to its crops.
Iowa farmers who plant cover crops this fall may be eligible for a $5-per-acre premium reduction on their crop insurance in 2018, under a pilot program announced last week by the Iowa Department of Agriculture and Land Stewardship (IDALS).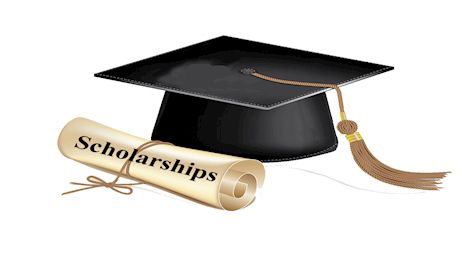 "Corn isn't going to be $7 forever." With those words six years ago, Joe Bormann sparked a family conversation on how he and his dad, Mark, and brother, Matt, were growing corn and soybeans on their northern Iowa farms.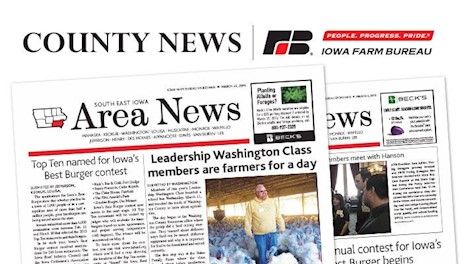 In a new report to Congress, the Environmental Protection Ag­­ency's Hypoxia Task Force (HTF) highlighted the progress that Iowa and 11 other states in the Mississippi River valley are making in reducing nitrogen and phosphorus loading in the Gulf of Mexico.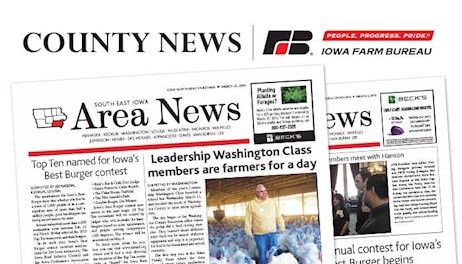 The key points NRCS hopes to drive home with farmers is that bypassing tillage helps farmers save money, time, improve soil health and provide wildlife habitat.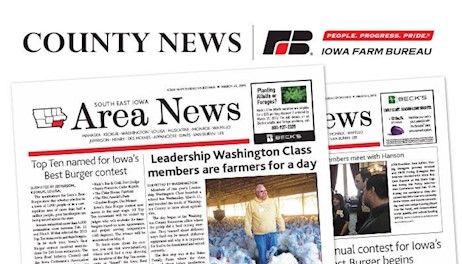 The U.S. Department of Agri­culture's Natural Resources Con­­servation Service (NRCS) is encouraging Iowa farmers to "Keep the Stubble" on their harvested crop fields to help improve soil health, water quality and wildlife habitat.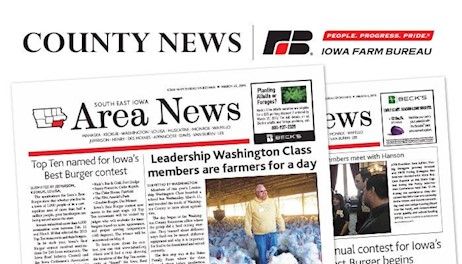 Iowa farmers continue to make steady and measurable progress on implementing practices, such as cover crops, bioreactors and wetlands, which have been shown to reduce losses of nitrogen and phosphorus and to improve the quality of the state's streams, river and lakes.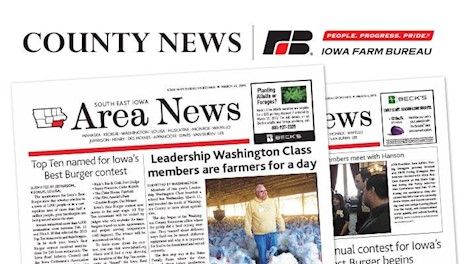 As more Iowa farmers take up the challenge of protecting water quality, reducing erosion and building soil quality, they are tapping into the real-world experiences and knowledge that's been built up over the decades by the state's conservation pioneers all over Iowa.
It takes a collaborative effort and local, state and federal partnerships to continue the progress that's being made in conservation, stakeholders said last week in a discussion about collaboration and conservation.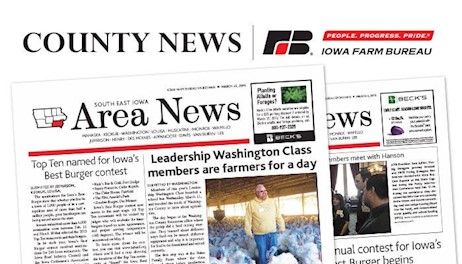 In addition to punishing yields, drought conditions in much of Iowa this summer had profound impact on soil health, including limited nutrient uptake by crops