Conservation Counts Articles
Read more about how farmers are taking a collaborative and comprehensive approach to improving water quality at ConservationCountsIowa.com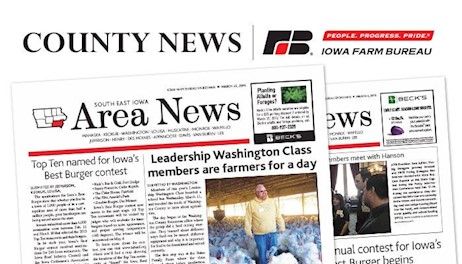 The Iowa Monarch Conservation Consortium has released a statewide strategy to support monarch butterfly recovery in Iowa and North America.
Iowa Gov. Terry Branstad, Lt. Gov. Kim Reynolds and Iowa Secretary of Agriculture Bill Northey are encouraging Iowans to nominate farmers who have taken on the challenge of improving water quality and saving soil for the Iowa Farm Environmental Leader Award.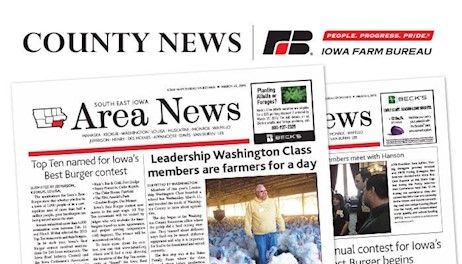 Over the years I've had the pleasure of visiting with several of Iowa's conservation pioneers, and I've often heard a common story.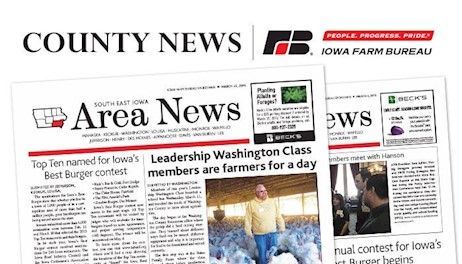 The Conservation Farmer of the Year Award highlights the continuous conservation improvements made by Iowa farmers, but focuses on one statewide winner. Iowans have until May 1 to nominate a deserving farmer. Here's how.
As more Iowa farmers step up to take on the challenge of improving water quality, state and academic leaders last week outlined plans to scale up practices and build momentum for the Iowa Water Quality Initiative.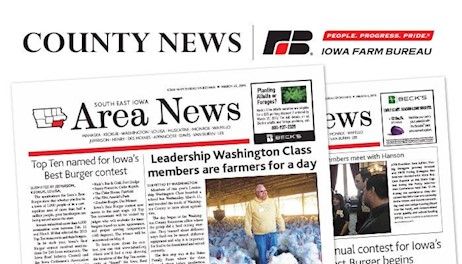 The Iowa Pork Producers Association (IPPA) presented its 2016 Iowa Environmental Steward Award to Black Hawk County Farm Bureau members Ben and Anna Bader of Jesup.
I bumped into my friend, Al Schafbuch, at a conference last week.
Cereal rye cover crops added to a corn-soybean rotation have little to no negative effect on yield and actually increased soybean yields in seven site-years and corn yield in two-sites years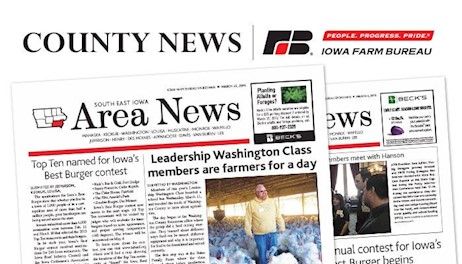 The second annual Iowa Soil Health Conference is set for Feb. 16 and 17 in Ames.
The Soil-Health Partnership (SHP) is in the process of setting dates and locations for field days that will provide information about long-term studies the organization that began in 2016.