Conservation & Natural Resources Articles
Iowa Farm Bureau members may subscribe for free email news on conservation and natural resources, including conservation funding opportunities, programs, voluntary partnerships, field days, water quality, wildlife, and more. Subscribe here!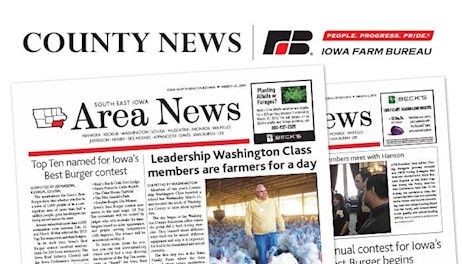 Iowa farmers can apply for cost-share funds to help install practices focused on protecting water quality.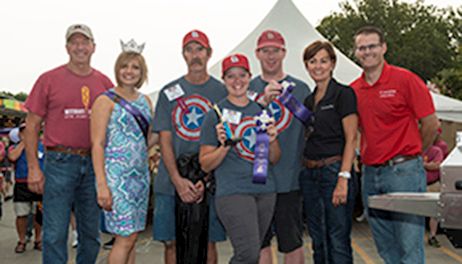 The first thing Zippy Duvall noticed during his visit to Iowa last week was how corn dominates the state's mid-summer landscape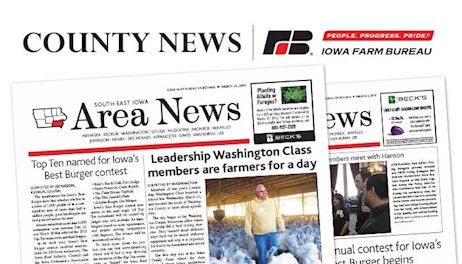 Managing costs, staying ahead of wild market swings and finding efficiency through data mining were key issues experts addressed at Iowa Farm Bureau's fifth annual Economic Summit held yesterday in Ames.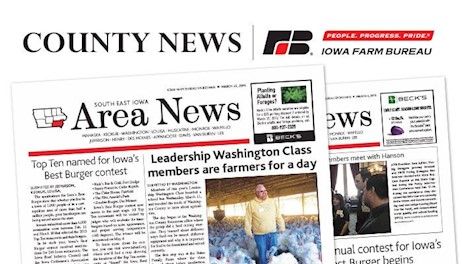 Chris Teachout of Shenandoah was using cover crops on his family farm long before they became a widely recognized and popular conservation practice in Iowa to reduce erosion and improve soil health and water quality.
Chris Teachout was us­­ing cover crops before cover crops were widely touted throughout the state for their use in slowing erosion and diminishing runoff.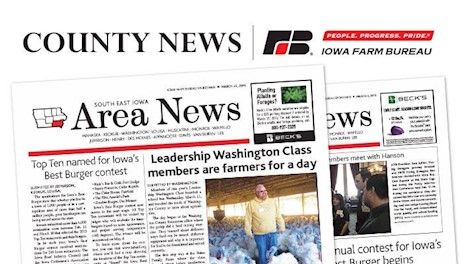 Farm Bureau members at several stages of their farming careers — ranging from beginning farmers to those near retirement —delivered a unified message on several national policy issues last week in Washington, D.C.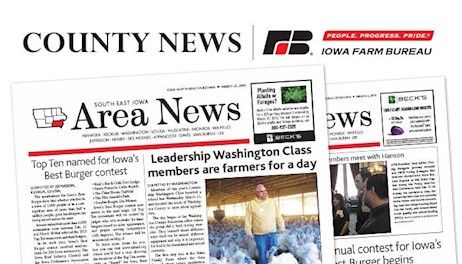 Iowans have similar interests in cleaning up and protecting water resources, river clean-up volunteers in Floyd County learned last week.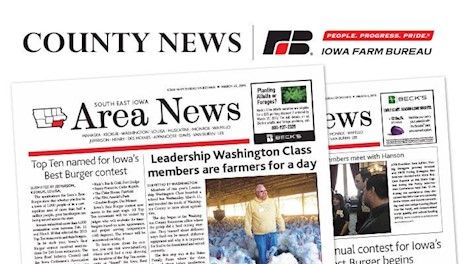 Two high-ranking Trump ad­­ministration officials — Envi­ron­­­­­­­­mental Protection Agency (EPA) Ad­­ministrator Scott Pruitt and Interior Secretary Ryan Zinke — spoke to the American Farm Bureau Federation's Council of Presidents last week in Washington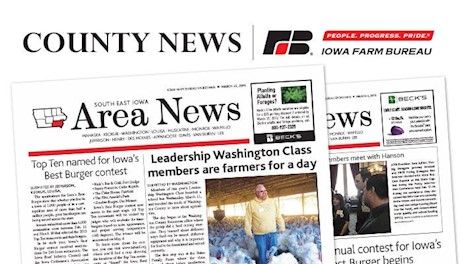 The EPA is taking public comments on four neonicotinoids through July 24. Learn how to comment to EPA in this story.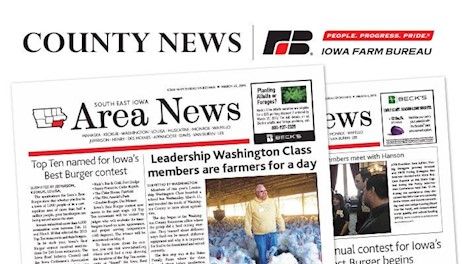 A new U.S. Geological Survey study highlights multiple options for restoring monarch breeding habitat in the Midwest to support recovery of the monarch butterfly.