Conservation & Natural Resources Articles
Iowa Farm Bureau members may subscribe for free email news on conservation and natural resources, including conservation funding opportunities, programs, voluntary partnerships, field days, water quality, wildlife, and more. Subscribe here!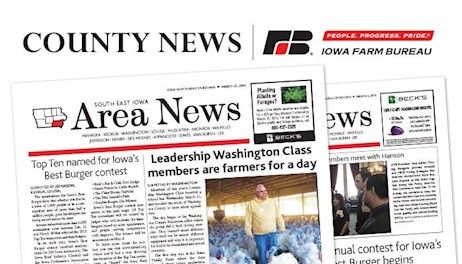 Just how productive is Iowa when compared to other states? State rankings based off Ag-sales per square mile, and by share of Ag-land to total land.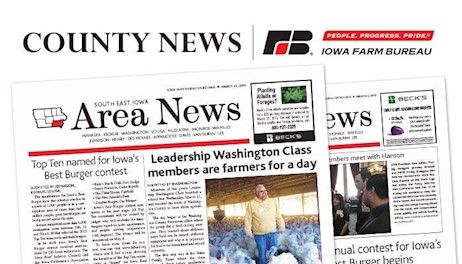 Iowans have until May 2 to comment on a DNR proposal that 11 Iowa counties have their antlerless deer quotas increased and 11 have their quotas decreased, in its 2017-2018 resident deer hunting rule. Learn more and how to comment in this story.
The Iowa Natural Resources Conservation Service has released a "technical note" that explains control options for Palmer amaranth in Conservation Reserve Program plantings, such as CRP pollinator plantings. "Agronomy Technical Note 40" includes the most detailed Iowa information to-date released by USDA on recommended/allowed eradication methods, CRP contract termination, monitoring fields for infestations, and controlling the spread of Palmer amaranth. Iowa State University also has a bulletin describing control options that will soon be placed on the ISU Extension Store website. It will be updated to include information on two preemergent herbicides that are expected to receive EPA approval for emergency use on CRP fields to control Palmer amaranth.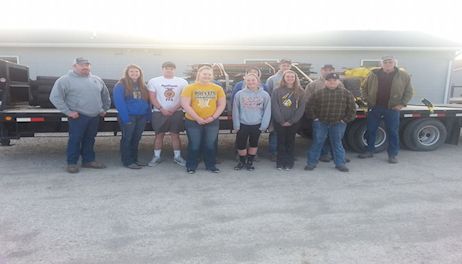 Working in the Iowa Farm Bureau booth at the 2017 Iowa FFA Leadership Conference, I met with young students who were not only Farm Strong but farm smart. Unlike me at that age, these young people know exactly where their passion lies, and that's within agriculture.
Water quality officials with the Iowa Department of Natural Resources (DNR), frustrated with the negative portrayal of the impaired waters listing, vowed last week to find ways to help Iowans understand that list is not a good indicator of the state's water quality.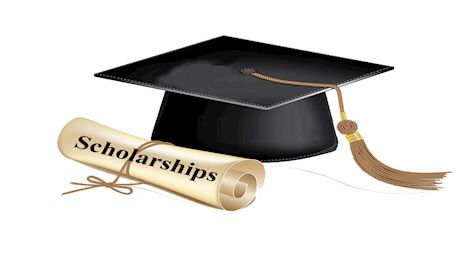 Earth Day is a good time for all of us to reflect on the condition of our natural resources, what we're doing to protect them, the progress we're making, and how we can do even more to take on the challenge of protecting them in the future.
Changes to the EPA's Worker Protection Standards approved in 2015 are still scheduled to go into effect, and some farmers may be responsible to comply. Learn more in this story.
As Iowa farmers take on the challenge of improving water quality through the state's four-year-old Clean Water Initiative
A new interactive tool developed by the U.S. Geological Sur­vey (USGS), which is designed to track long-term trends in surface water quality, shows a trend of steady to declining levels of nitrate and phosphorus in most of Iowa's monitored rivers and streams during the decade ending in 2012.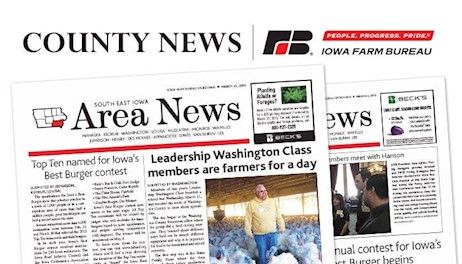 Much of the focus last week was on the budget process. Several of the 10 separate budget bills are making their way through their assigned subcommittees and full committee.