Conservation & Natural Resources Articles
Iowa Farm Bureau members may subscribe for free email news on conservation and natural resources, including conservation funding opportunities, programs, voluntary partnerships, field days, water quality, wildlife, and more. Subscribe here!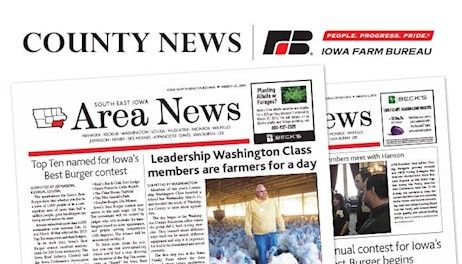 The Court of Appeals for the DC Circuit struck down an FAA rule that required recreational unmanned aircraft to be registered and regulated.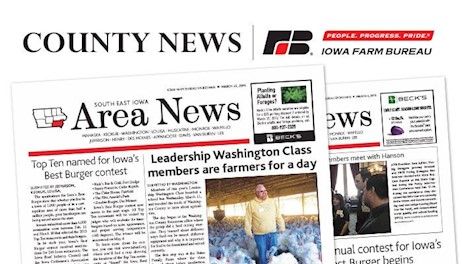 Allamakee County: Young livestock producer implements a new grazing system for the good of his cattle, his land and his family.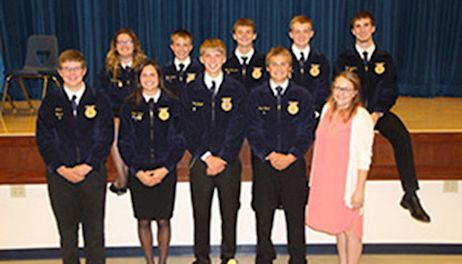 Is it time to make significant changes in the Conservation Reserve Program, commonly called the CRP?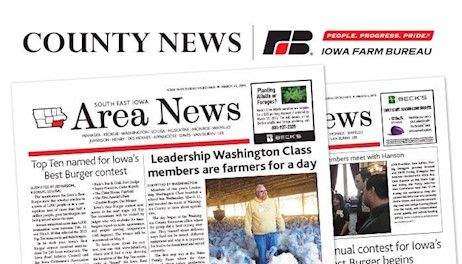 U.S. Agriculture Secretary Sonny Perdue last week announ­ced a far-reaching reorganization of the U.S. Department of Agriculture (USDA), creating new offices for ag production and conservation that will be the department's primary point of contact with farmers and an office for trade.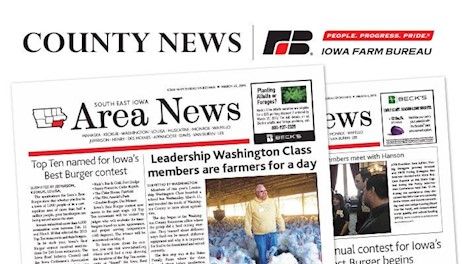 The 2017 sign-up period is open for statewide water quality and conservation cost-share funds through the Iowa Department of Agriculture and Land Stewardship.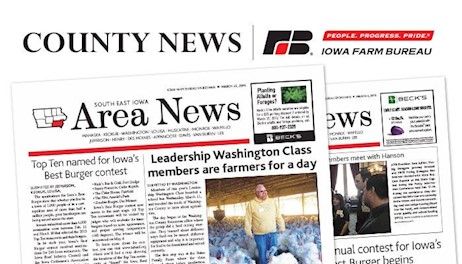 During the 2017 legislative session, the Iowa Farm Bureau worked with legislators to provide long-term water quality funding that would help Iowa farmers advance the comprehensive Nutrient Reduction Strategy.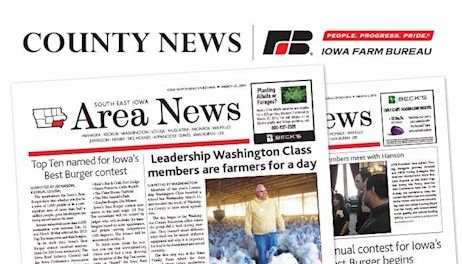 Iowa Farm Bureau members were pleased that the 2017 session of the Iowa Legislature approved an increase of more than $2 million in the fiscal 2018 budget to support farmers' water quality and soil conservation efforts
While other students were in classrooms last week, participants in the Iowa Envirothon took their studies outdoors.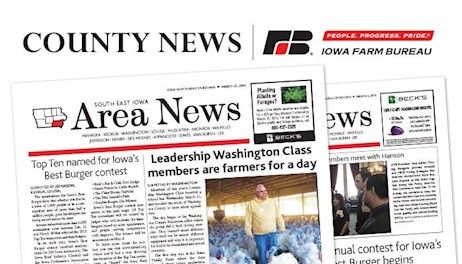 Just how productive is Iowa when compared to other states? State rankings based off Ag-sales per square mile, and by share of Ag-land to total land.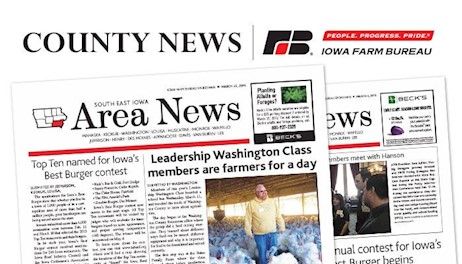 The Iowa Natural Resources Conservation Service has released a "technical note" that explains control options for Palmer amaranth in Conservation Reserve Program plantings, such as CRP pollinator plantings. "Agronomy Technical Note 40" includes the most detailed Iowa information to-date released by USDA on recommended/allowed eradication methods, CRP contract termination, monitoring fields for infestations, and controlling the spread of Palmer amaranth. Iowa State University also has a bulletin describing control options that will soon be placed on the ISU Extension Store website. It will be updated to include information on two preemergent herbicides that are expected to receive EPA approval for emergency use on CRP fields to control Palmer amaranth.