Conservation & Natural Resources Articles
Iowa Farm Bureau members may subscribe for free email news on conservation and natural resources, including conservation funding opportunities, programs, voluntary partnerships, field days, water quality, wildlife, and more. Subscribe here!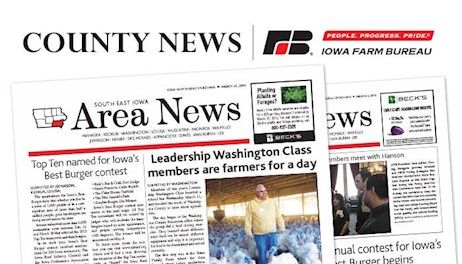 The anticipated increase in dicamba and 2,4-D use associated with XtendTM and EnlistTM crops will require enhanced stewardship to prevent problems with off-target movement. While many factors influence herbicide drift, high wind speeds pose the greatest threat of moving herbicides off the intended target.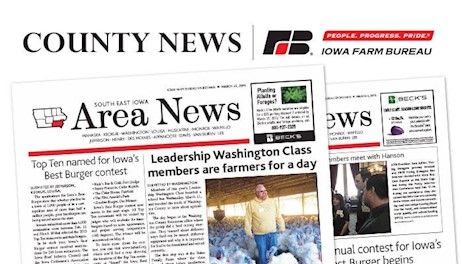 Nominations are now being sought to find the 2017 Iowa Conservation Farmer of the Year, a prestigious honor with a substantial prize; the winner receives use of a new John Deere 6E utility tractor for a year.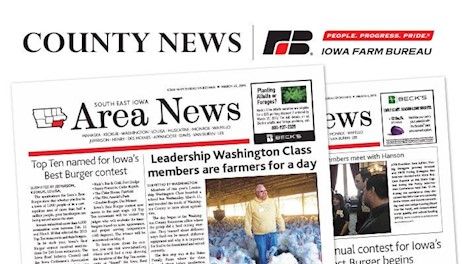 Cover crop termination and reporting guidelines were recently updated through a joint effort of the Farm Service Agency (FSA), Natural Resources Conservation Service (NRCS) and Risk Man­agement Agency (RMA).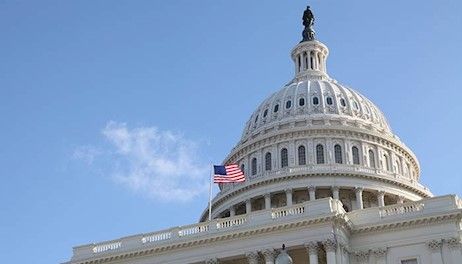 Miriam Horn's "Rancher, Farmer, Fisherman: Conservation Heroes of the American Heartland" (Norton, 394 pp., $27.95) could be the most important book about agriculture you'll read this year – maybe ever.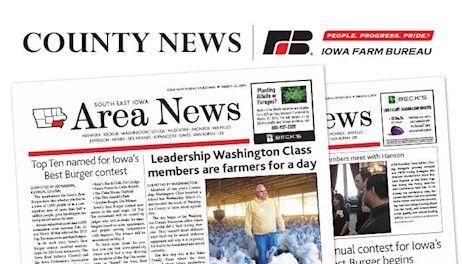 Iowa Gov. Terry Branstad last week introduced a budget that prioritizes a long-term, dedicated source of revenue for implementing projects outlined in the state's Nutrient Reduction Strategy.
The term "sustainability" is all the rage in food marketing today. Sustainability reports are front and center on every grocery and restaurant chain website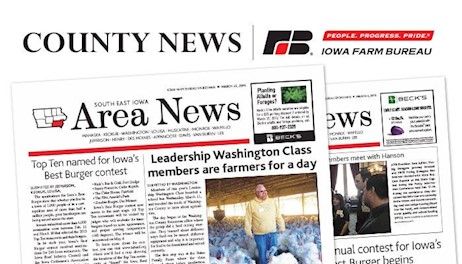 By working together and presenting a unified voice to lawmakers, regulators and others, Farm Bureau members from all over the United States can make real progress on many key issues
Sustainability is a hot topic, especially as Iowa farmers take on the challenge of improving water quality.
Members of Iowa's largest grassroots farm organization plan to focus their 2017 legislative lobbying strength on issues that stand to impact all Iowans, including advancing water quality, coupling with Section 179, and protecting property taxpayers.
As the college basketball season enters the stretch run towards March Madness, Iowa Farm Bureau Federation (IFBF) and Iowa State University (ISU) Athletics are announcing a new opportunity for fans to catch ISU's entire run through the conference tournament – and more – by entering to win the "Farm Strong® Conference Tournament Challenge."