Conservation & Natural Resources Articles
Iowa Farm Bureau members may subscribe for free email news on conservation and natural resources, including conservation funding opportunities, programs, voluntary partnerships, field days, water quality, wildlife, and more. Subscribe here!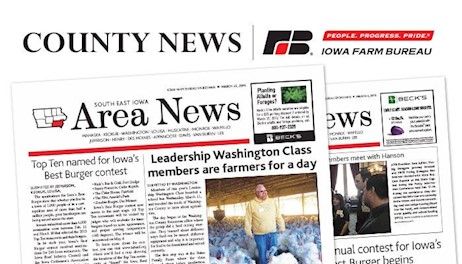 Farm Bureau leaders were pleased that a federal court dismissed a lawsuit filed by the Des Moines Water Works (DMWW) against drainage districts in Buena Vista, Calhoun and Sac counties and said last week that the court's ruling will not diminish Iowa farmers' commitment to improving water quality and saving soil.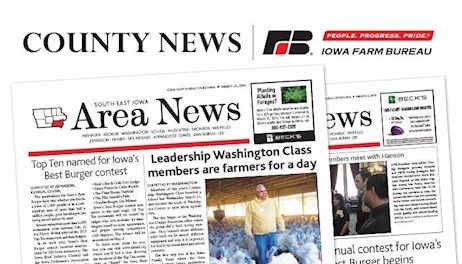 Farm Bureau members continue to contact their legislators about the importance of implementation of the Water Quality Initiative and the continued need to secure adequate funding to help support farmers' investments in structures and practices.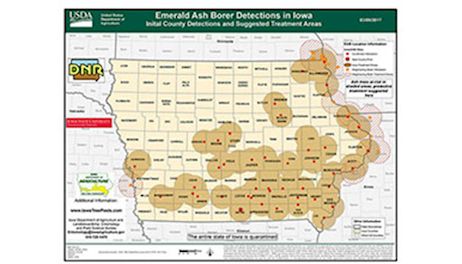 It's pretty clear that Iowa farmers are taking up the challenge of improving water quality and reducing soil loss.
Bob Lynch never liked moldboard plowing. When the Gilmore City-area farmer started implementing more conservation tillage on his family's land more than 20 years ago, however, his father wasn't comfortable with leaving "trash" on top.
Luke Broulik and Tim Keegan are third-generation conservationist farmers on the Broulick farm in Linn County.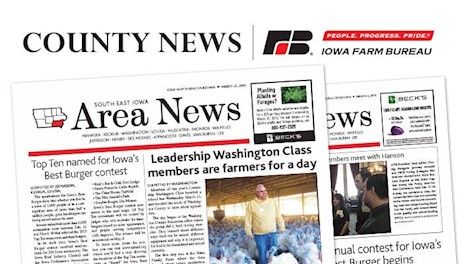 A southeast Iowa farm family harvested record yields in 2016 after managing cropland soils with no-till and cover crops.
As Iowa's innovative water quality initiative nears its fourth anniversary this spring, state agricultural and environmental officials are outlining ways that the practices in the strategy can be scaled up to reach more farmers and cover more acres across the state.
Dozens of projects co­­ordinated by the Iowa Nutrient Research Center are helping farmers understand how they can improve water quality by reducing phosphorus and nitrogen losses from their farms.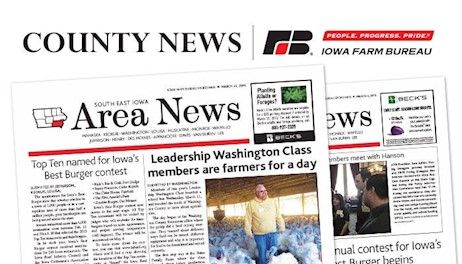 Iowa farmers have been experimenting with growing cover crops on their farms