Transportation & Rural Infrastructure Articles
Iowa Farm Bureau members may subscribe for free email news on transportation and rural infrastructure, including information about rural road and bridge conditions and funding, waterway infrastructure, hauling rules and regulations for farmers, and more. Subscribe here!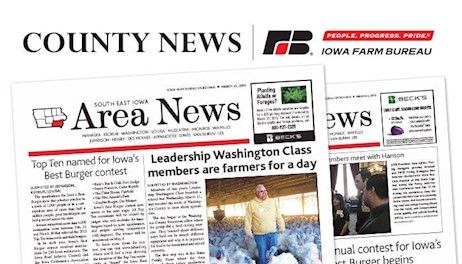 Bob Younie, director of maintenance for the Iowa Department of Transportation, said the freeze and thaw of winter takes its toll on Iowa's infrastructure, most typically the state's more weathered roads.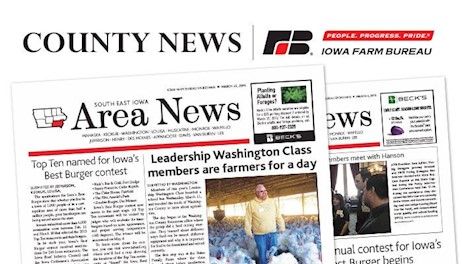 Replacement of the Morningstar Drive bridge over Interstate 80/35 in Des Moines will require closing the roadway to traffic from 9 a.m. Monday, April 3, until late November 2017, weather permitting
The Iowa Department of Transportation will hold a public information meeting Thursday, April 13, 2017, to discuss the West Forevergreen Road proposed improvements and right of way needs near Covered Bridge Boulevard to South Jones Boulevard in North Liberty.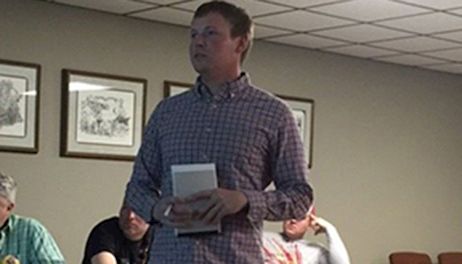 Removal of an overhead bridge just south of the Interstate 35/U.S. 30 interchange near Ames will require closing the roadway to traffic in both directions between U.S. 30 (exit 111) near Ames and Iowa 210 (exit 102) near Huxley from 11 p.m. to 5 a.m. weekdays and Sundays beginning Sunday night, April 2, until Friday morning, April 7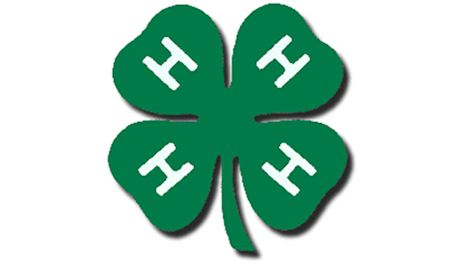 Using a cell phone the wrong way at the wrong time could get you a traffic ticket if a bill that cleared the Iowa Senate Wednesday night becomes law.
"I am very disappointed, but that does happen," said Sen. Brad Zaun, R-Urbandale, who spearheaded the effort to take down "gotcha" cameras that he called "vindictive," unconstitutional infringements on Iowans' due process rights and money-making enterprises for foreign-based companies that take 46 percent of the revenue from speeding and red-light violations.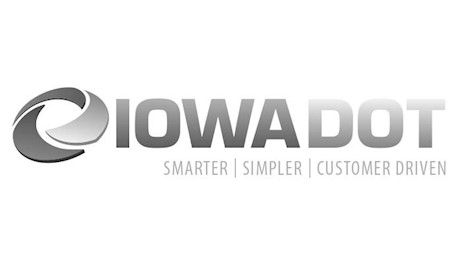 The Iowa Transportation Commission and Iowa Department of Transportation staff will meet informally from 9 to 10:30 a.m. Tuesday, March 28, via telephone conference call. Transportation-related matters that may be discussed include the development of the five-year Iowa Transportation Improvement Program.
As of Tuesday, March 21st, the price of regular unleaded gasoline averaged $2.29 across Iowa according to AAA. This is down $.02 from last week and $.26 higher than one year ago. The national average on Tuesday was $2.29, holding steady at last week's price.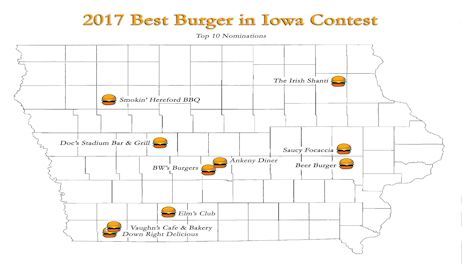 Road construction work at the Interstate 80 and Iowa 173 interchange (exit 54) in Cass County, near Elk Horn, will require closing the ramps to traffic beginning 8 a.m. Wednesday, March 29, and reopen the first week in May 2017.
The park and ride lot at the intersection of Iowa 21 and U.S. 30 in Tama and Benton counties will temporarily close Monday, April 3, so the site can be used as a Portland concrete cement plant for a road construction project on Iowa 21.