Transportation & Rural Infrastructure Articles
Iowa Farm Bureau members may subscribe for free email news on transportation and rural infrastructure, including information about rural road and bridge conditions and funding, waterway infrastructure, hauling rules and regulations for farmers, and more. Subscribe here!
U.S. 20 traffic will be shifted off the detour to the existing lanes in Ida and Sac counties between Galva and Early at noon Friday, Dec. 9.
The U.S. Department of Transportation's (DOT) Federal Motor Carrier Safety Administration (FMCSA) today announced a final rule that establishes a national drug and alcohol clearinghouse for commercial truck and bus drivers.
The NASS mission is to provide timely, accurate, and useful statistics in service to U.S. agriculture. When you receive one of the NASS questionnaires in the mail, please consider responding. Help accurately measure and portray the significant impact of agriculture.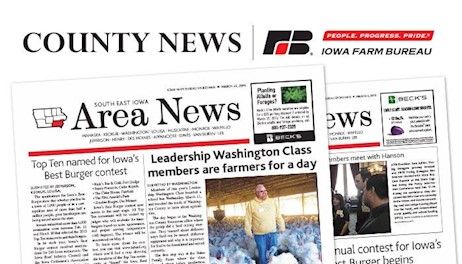 As of Tuesday, November 29th, the price of regular unleaded gasoline averaged $2.07 across Iowa according to AAA. This is $.02 higher than one week ago and $.03 higher than one year ago. The national average on Tuesday was $2.15, up $.02 from last week's price.
The Iowa Department of Transportation is proposing to acquire additional permanent easement from Harriman Park in Franklin County.
The Secondary Road Fund Distribution Committee will meet at 7:45 a.m. Thursday, Dec. 1, 2016, at the Veterans Memorial Community Choice Credit Union Convention Center, Room 311, 233 Center St., in Des Moines.
Sixty-seven full-time job vacancies at the Iowa Department of Transportation will not be filled in the coming year, but DOT officials are asking the governor and legislators to set aside $6.2 million to cover pay increases as well as higher insurance costs for employees who are still on the payroll.
Iowa took a big fall on a report that ranks the 50 states' highway systems for factors like pavement condition, traffic jams, traffic deaths, deficient bridges and spending per mile.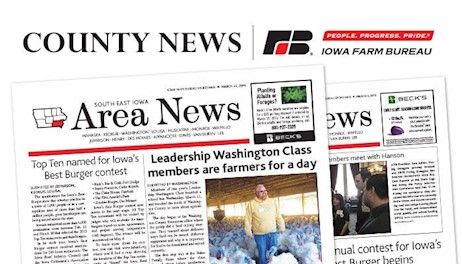 After nearly six years leading the Iowa Department of Transportation — a government agency that affects drivers, farmers and merchants every day with its decisions — Paul Trombino III is leaving. Trombino, 50, said it was time for a new chapter in his career, but that he didn't feel comfortable job hunting while still in the public position.
Gov. Branstad named Mark Lowe the Interim Director of the Iowa Department of Transportation (DOT). Lowe's appointment comes after the resignation of Paul Trombino, who will serve his last day as Director today. Lowe begins his new role as Interim Director of the Iowa DOT on Tuesday, Nov. 29.