Taxation Articles
Iowa Farm Bureau members may subscribe for free email news on taxation, including information about property taxes, farm income and estate taxes, local bonding, and more. Subscribe here!
Sarah Rickelman, a Farm Bureau mem­­ber from Black Hawk County and a manager at Degener-Juhl Farms in Hudson, testified last week in Washington, D.C., before the Subcommittee on Agriculture, Energy and Trade for the U.S. House Committee on Small Business.
Iowa county assessors are currently in the process of mailing new assessment notices for all classes of property.
As Congress gears up for a major tax reform effort in 2017, Iowa Farm Bur­­eau leaders emphasized the need for a fairer and more equitable tax system
The Iowa Revenue Estimating Conference (REC) last week lowered the state's fiscal 2017 revenue estimate to $7.106 billion, down nearly $131 million from an estimate made in December.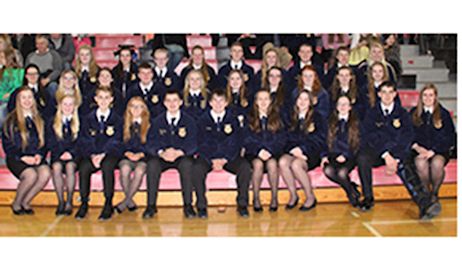 Water quality funding remains a key focus for Farm Bureau at the Iowa statehouse as proposed bills move through the legislative process.
Bills to provide long-term funding for conservation and water quality moved forward in each Legislative chamber last week.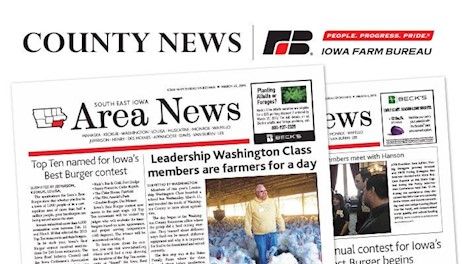 Last week marked the first funnel of the 2017 Iowa Legislative session.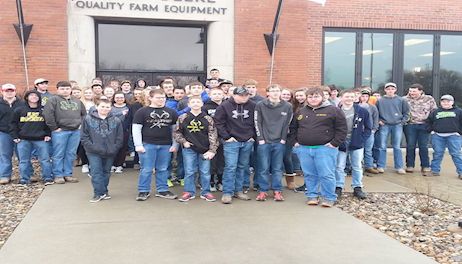 A large number of ag groups sent a letter to the president last week asking for projects important to rural America to be included in any future infrastructure improvement plans.
The Iowa Department of Revenue has released the preliminary productivity values for agricultural land for the 2017 assessment year. The statewide assessment for an acre of land based on productivity decreased 10.6% to $1926 an acre. This decrease is the first since 2003 when it declined 19 percent.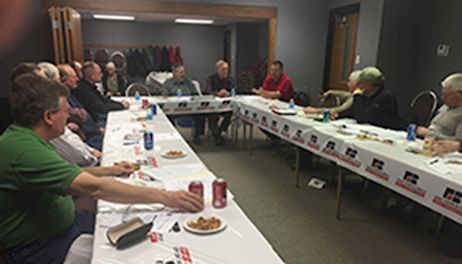 Farm Bureau leaders traveled to the Iowa Capitol in Des Moines last week to meet with lawmakers and stressed the importance of adequate and sustainable state funding to support conservation programs as farmers take on the challenge of improving water quality through the science-based Iowa Water Quality Initiative.