Taxation Articles
Iowa Farm Bureau members may subscribe for free email news on taxation, including information about property taxes, farm income and estate taxes, local bonding, and more. Subscribe here!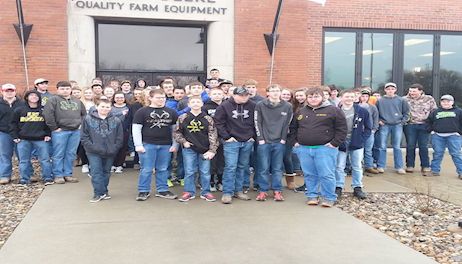 A large number of ag groups sent a letter to the president last week asking for projects important to rural America to be included in any future infrastructure improvement plans.
The Iowa Department of Revenue has released the preliminary productivity values for agricultural land for the 2017 assessment year. The statewide assessment for an acre of land based on productivity decreased 10.6% to $1926 an acre. This decrease is the first since 2003 when it declined 19 percent.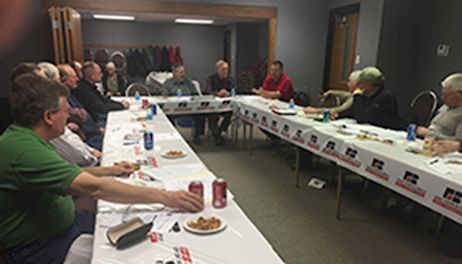 Farm Bureau leaders traveled to the Iowa Capitol in Des Moines last week to meet with lawmakers and stressed the importance of adequate and sustainable state funding to support conservation programs as farmers take on the challenge of improving water quality through the science-based Iowa Water Quality Initiative.
In court documents filed this week, attorney Jim Larew wrote that Des Moines officials are misusing Iowa's decades-old program that allows citizens' income tax refunds to be withheld if they owe money to a state agency, local government or other public entity.
Iowa Gov. Terry Branstad last week signed the education funding bill, which increased state supplemental aid (allowable growth) by $40 million.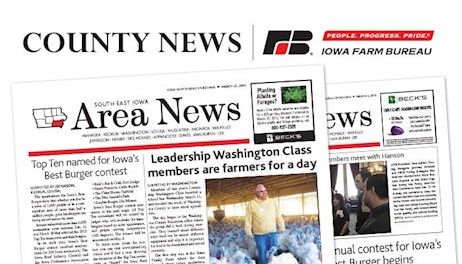 Gov. Terry Branstad signed a de-appropriations bill last week cutting approximately $117 million from the current (fiscal year 2017) budget.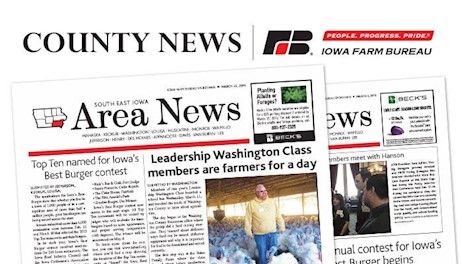 Legislation introduced in the House and Senate last week would repeal the death tax, a priority for Farm Bureau members.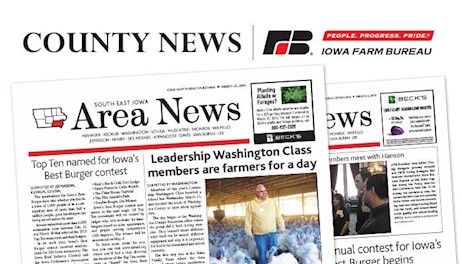 Iowa Farm Bureau Federation (IFBF) members are contacting their state lawmakers to vote in favor of permanently coupling Iowa's tax code with federal tax code for Section 179 asset expensing.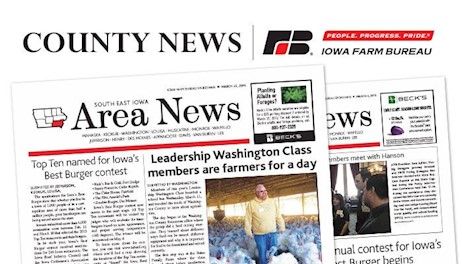 The Iowa Legislature last week worked toward finalizing a bill to de-appropriate approximately $117 million from the fiscal 2017 budget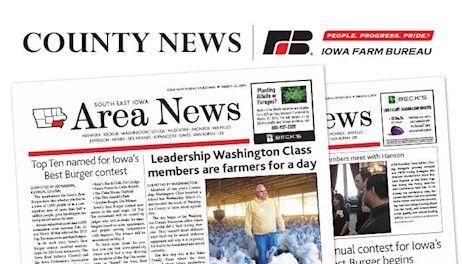 Iowa Gov. Terry Branstad last week introduced a budget that prioritizes a long-term, dedicated source of revenue for implementing projects outlined in the state's Nutrient Reduction Strategy.