Livestock Articles
Iowa Farm Bureau members may subscribe for free email news on livestock, including marketing and production insights, international trade news, animal health and welfare, regulatory updates and more. Subscribe here!
Thanks to livestock farmers in the area, a new business is coming to Eagle Grove, Iowa, along with 250 new families.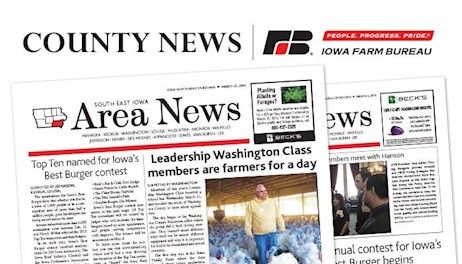 Just how productive is Iowa when compared to other states? State rankings based off Ag-sales per square mile, and by share of Ag-land to total land.
Cattle on feed came out last Friday providing an update of cattle supplies moving in and out of feedlots. Placements into feedlots were record large since this series began in 1996, coming in 11 percent above 2016, adding 210,000 head. Fed cattle marketed continued its aggressive pace of 10 percent above a year ago; while supplies of cattle on feed were up slightly, about 51,000 head higher, or half a percent.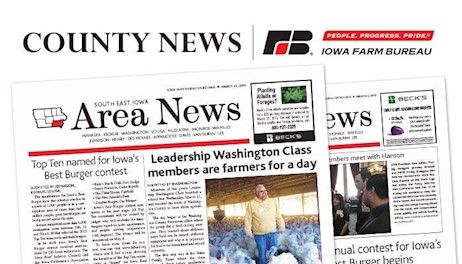 Iowans have until May 2 to comment on a DNR proposal that 11 Iowa counties have their antlerless deer quotas increased and 11 have their quotas decreased, in its 2017-2018 resident deer hunting rule. Learn more and how to comment in this story.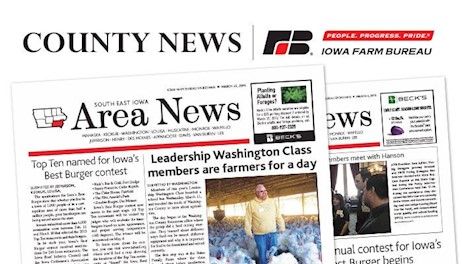 The dairy dispute between the United States and Canada reached the highest political levels last week, as both President Donald Trump and Justin Trudeau, the Canadian prime minister, weighed in on the issue.
A common worry among farmers in California, Florida, Texas, Michigan and elsewhere is that they won't have enough migrant labor for their fruit and vegetable harvests.
The number of cattle on feed in the United States surprised analysts last week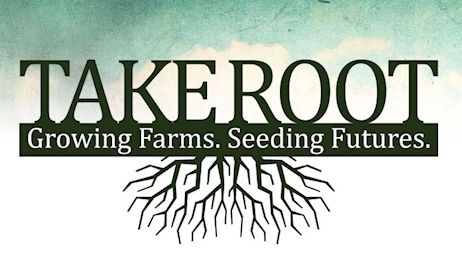 International trade is a key issue facing Iowa farmers today.