Livestock Articles
Iowa Farm Bureau members may subscribe for free email news on livestock, including marketing and production insights, international trade news, animal health and welfare, regulatory updates and more. Subscribe here!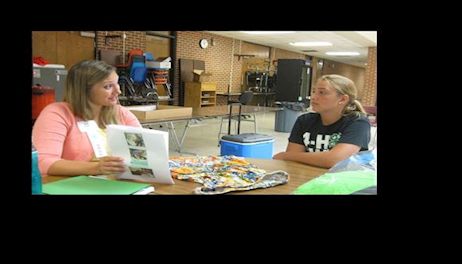 To more fully understand what has been occurring in the international markets of the world we look to the most recent published data.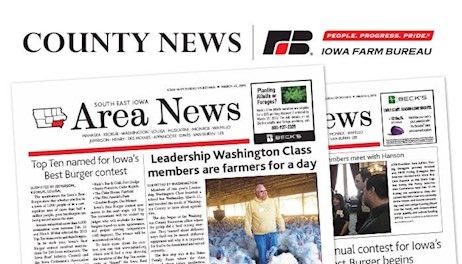 In a visit with ag leaders at Kirkwood Community College, the president highlights his plan to repair infrastructure and boost U.S. agriculture's competitiveness.
After battling rain and mud in a feedyard for years, John and Greta McCarthy thought there had to be a better way to raise their cattle.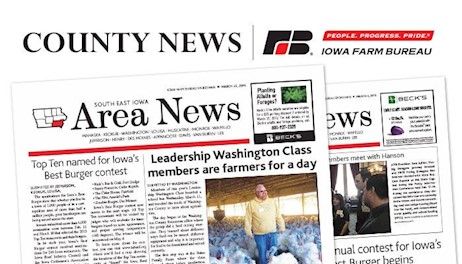 More than 60 federal, state and local agency, academic and industry professionals met in Des Moines earlier this month to participate in a mock animal disease emergency response exercise.
The latest cattle on feed report released last week by the U.S. Department of Agriculture (USDA) shows the U.S. cattle herd continues to grow.
The United States last week suspended all imports of fresh beef from Brazil because of recurring concerns about the safety of the products intended for the American market, Agriculture Secretary Sonny Perdue announced.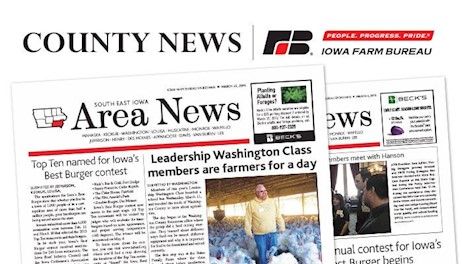 Ag technology, including aerial crop scouting, data analysis and prescription fertilizer mapping software applications, took center stage this week as Iowa Farm Bureau Federation (IFBF) President Craig Hill and other ag leaders hosted President Trump at Kirkwood Community College in Cedar Rapids to discuss the importance of high tech for the future of agriculture.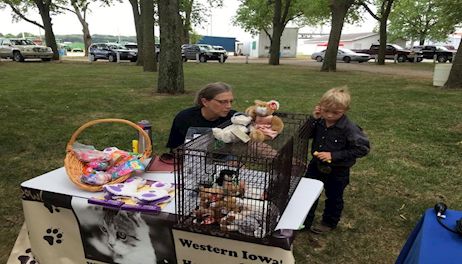 The U.S. is the number one broiler producer in the world followed by Brazil, China, and the European Union (EU).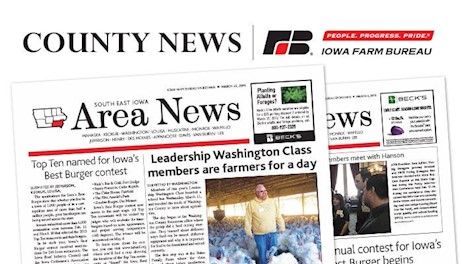 List provides information for both buyers and sellers of Iowa-produced hay and straw.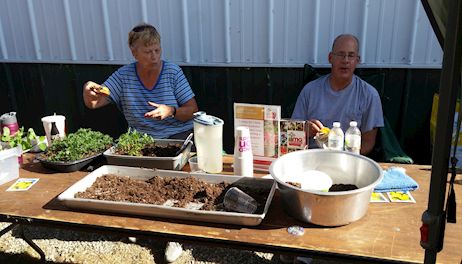 There are clear opportunities to update, modernize and improve the 23-year-old North American Free Trade Agreement (NAFTA), Craig Hill, Iowa Farm Bureau Federation (IFBF) president, said last week in comments to Trump administration officials about the future of the trade agreement.