Livestock Articles
Iowa Farm Bureau members may subscribe for free email news on livestock, including marketing and production insights, international trade news, animal health and welfare, regulatory updates and more. Subscribe here!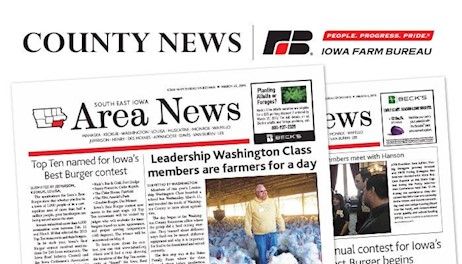 A new report from U.S. News & World Report ranks Iowa as the 6th best state to live, based on 68 metrics across seven categories: health care, education, infrastructure, crime and corrections, opportunity, economy, and government.
High-quality, or "complete," proteins found in animal-based foods, such as beef, pork, poultry, eggs and dairy, contain all the essential amino acids and are easily digestible.
Iowa Hog Production Costs Feed cost is the largest cost component in a hog production enterprise. In Iowa, feed costs were about 49% of total production costs for a wean to finish operation (270 pound-hog) during 2016.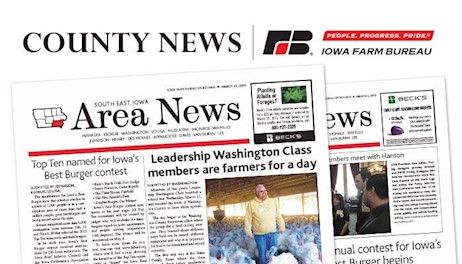 In 2016, Mexico was the third largest value market for U.S. agricultural products, after China and Canada (see Figure 1). Trade between the United States and Mexico has increased since the North American Free Trade Agreement (NAFTA) was implement on January 1, 1994. The 2016 value of U.S. agricultural exports to Mexico was up 0.8% to $17.9 million from 2015, but down 7.9% compared with the record value in 2014 ($19.5 billion). This was the lowest export value since 2010 ($14.6 billion) (see Figure 1). Nonetheless, the value of agricultural exports to Mexico in 2016 represented 13.2% of total U.S. agricultural exports last year.
Dairy exports were sluggish in 2016, with most major dairy categories struggling to post year over year gains consistently throughout the year. Liquid milk and cream exports had the strongest year, annually totaling 114 million liters, a 17% gain on last year's 98 million liters.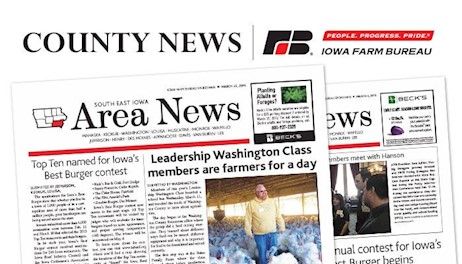 Farming is a tradition for the Moffitt family of Warren County. And last week, the family was recognized for their efforts in continuing that tradition by raising livestock and crops responsibly in the state.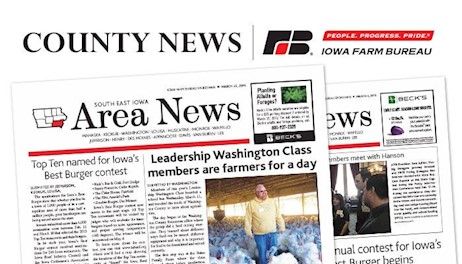 Cattle and calves on feed for the slaughter market in the United States for feedlots with capacity of 1,000 or more head totaled 10.8 million head on Feb. 1, 2017