Livestock Articles
Iowa Farm Bureau members may subscribe for free email news on livestock, including marketing and production insights, international trade news, animal health and welfare, regulatory updates and more. Subscribe here!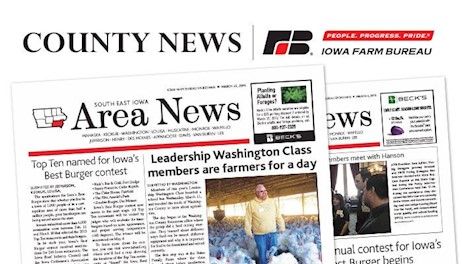 When the news hit about wildfires affecting ranches in Colorado, Texas, Kansas and Oklahoma, Iowans began contacting others, coordinating efforts to contribute hay, feed, fencing supplies and monetary donations to those who were affected.
The U.S. House of Represen­tatives last week passed a bill designed to protect farmers and consumers in the event of terrorism or other events that pose serious threats to farming and food production.
In Neil Albertson's mind, neigh­bors aren't just those across the street.
Cattle and calves on feed for the slaughter market in the United States for feedlots with capacity of 1,000 or more head totaled 10.8 million head on March 1.
A corruption scandal that rais­ed sanitary questions about Brazilian meat supplies last week slowed exports from the world's biggest beef and poultry exporter to a trickle.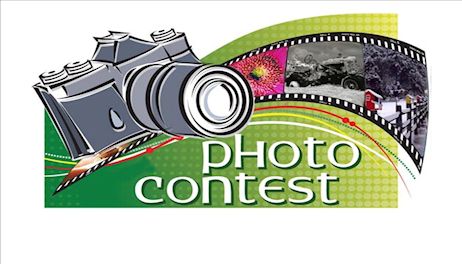 Turkey prices for whole hens are $1.02/lb, up slightly from $0.95/lb in January. Fresh turkey breast prices are at $1.88/lb.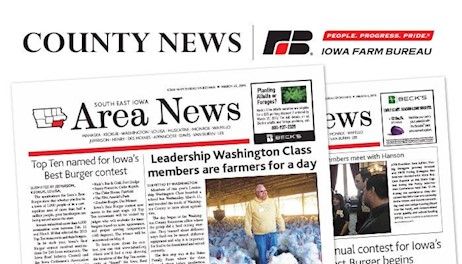 How will you position your farming operation for the next ag cycle?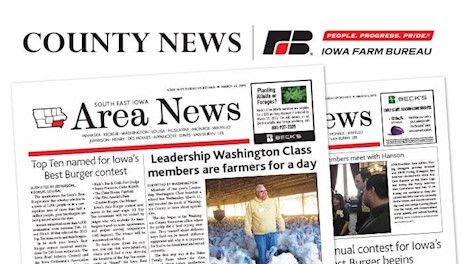 Much of our food is grown and raised on farms by families.
A news release last week from the Food and Agricultural Policy Research Institute (FAPRI) at the University of Missouri indicated that, "The latest analysis of national and global agricultural trends from the University of Missouri indicates continued financial pressure on United States farm sector. Good news in the report includes a modest recovery in grain prices in 2017."