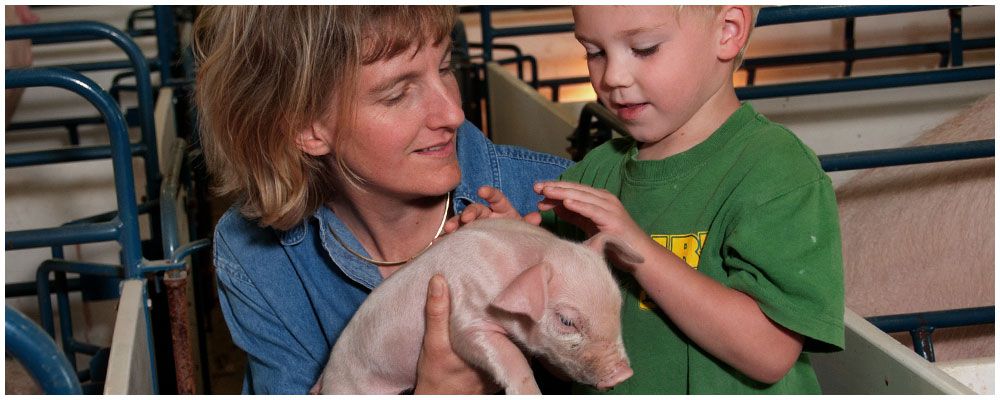 LIVESTOCK WORKS IN IOWA
Livestock farming is a vital component of our state's agricultural economy, a contribution that goes well beyond food production to include multipurpose uses, such as skins, fiber, fertilizer and fuel, as well as capital accumulation.
According to the 2014 Iowa Ag Economic Contribution Study, which uses the 2012 Census of Agriculture information, statewide output attributed to livestock production and further processing is just under $31.6 billion and is responsible for more than 122,000 jobs. Twenty-three of Iowa's counties derive at least one-fifth of their total agriculture and agriculture-related jobs from the livestock and meat processing industries.
These are powerful numbers and show that livestock's contribution is clear. Where you have livestock, you have more robust local economies. Local businesses and service providers are supported through the livestock industry.
Get the numbers!
To see the impact that agriculture is making in your county, Click the button on the right.