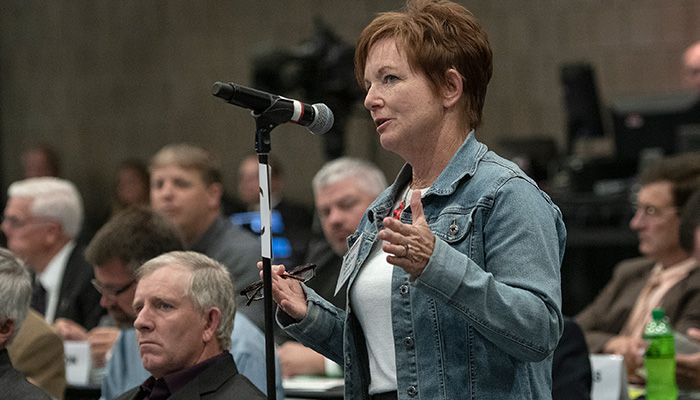 Farm Bureau members lobby government officials to create laws and regulations that benefit farms and rural communities.
They do this by advocating for Farm Bureau policy (collective belief statements and public policy positions adopted by members on a yearly basis). Members surface and discuss new ideas for Farm Bureau policy through a year-long, grassroots process (see the video below). In February, the 2023 State Resolutions Committee reviewed all of the issues and input surfaced by members and made selections based on the priorities identified by members. From March through July, each county Farm Bureau is discussing the issues, obtaining member input, and adopting county resolutions. In September, the voting delegate body will vote on new state and national policy positions.

Read Farm Bureau's current state and national policy positions:

Iowa Farm Bureau Policy American Farm Bureau Policy
Read American Farm Bureau's priority issues.
---
How Farm Bureau Policy Development Works
Iowa Farm Bureau Vice President Brian Feldpausch explains Iowa Farm Bureau's year-long grassroots policy development process.

---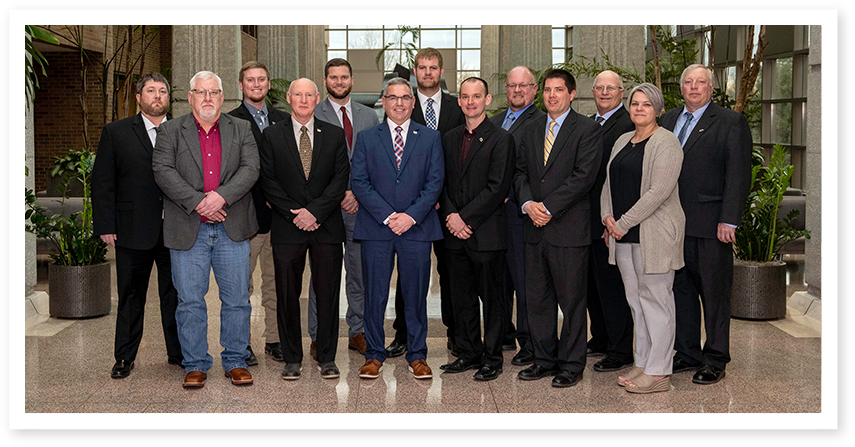 2023 State Resolutions Committee
Iowa Farm Bureau's State Resolutions Committee plays a crucial role in Farm Bureau's policy development process. This year's committee members are (back row from left) Adam Hansen, Cordt Holub, Devon Murray, Randy Francois, Kris Ehlers, Wayne Kramer, Rodney Koch, (front row from left) Rick Gustafson, Denny Heatherington, Brian Feldpausch (Chair), Kipp Fehr, Brent Koller, and Debra Kearney.
---
Policy Development Background Information
The following background information will help Farm Bureau members learn about and discuss key issues being considered for policy development.
 View Information
---
Member Input
Farm Bureau's grassroots policy development process starts with member input. Offer your input here, or click "Member Input" in the main menu.

For a full list of the issues and input considered by the 2023 State Resolutions Committee for the suggested opinionnaire, Click here.