F.A.R.M. (Farmer Advocates Reaching Mainstreet) Team Consumer Engagement Training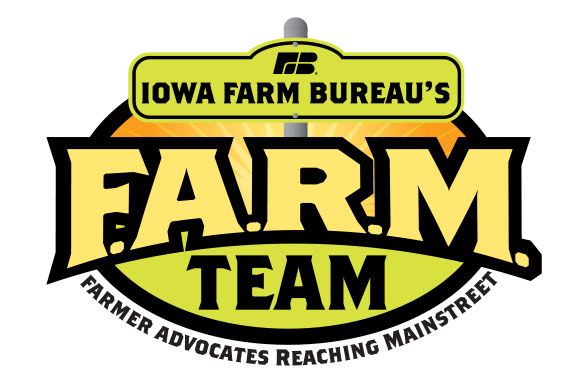 How well do people understand the diversity and innovation of agriculture where you live? It wasn't a question asked during your grandfather's time, when more than 25 percent of Iowans were farming. Today, only four percent of Iowans farm and myths and misunderstanding about agriculture and farming practices run wild. It will take better and wider communication between farmers and consumers to bring a change in perception;
you
have many ways to assure that change begins
right in your own community!
The
Iowa Farm Bureau F.A.R.M. Team
is committed to that very task of Consumer Engagement Training!
You can be a better communicator, bust the myths of agriculture and build support for farming by finding fun ways to engage consumers
in your community
. There are many ways for you to be seen, to be heard and become that trusted source. Even if you're not comfortable doing a media interview or giving a speech, you can have an important role in building community support and trust in agriculture. That's what being a member of the new Iowa Farm Bureau
F.A.R.M Team
is all about!
F.A.R.M. Team
members receive monthly 'On the Record' issue updates and consumer engagement tips. They also have access to specialized training tools to meet their county's specific needs and tap into your specific skills and interests! If you are interested in learning how you can become a F.A.R.M. Team member and support agriculture in Iowa, contact PR Manager
Andrew Wheeler
or PR Specialist
Caitlyn Lamm
.